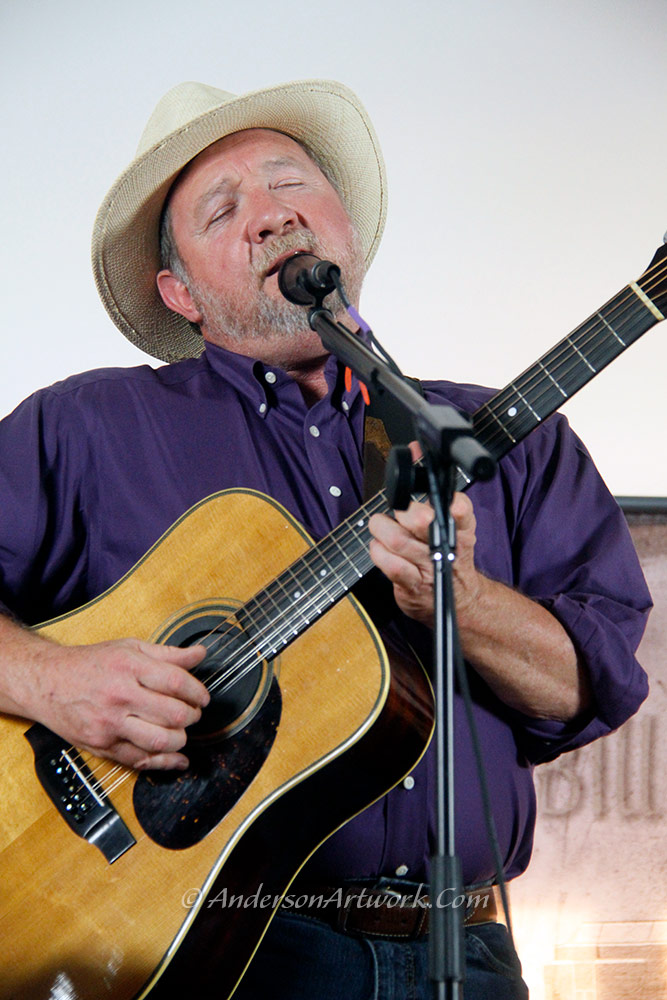 Everyone loves a good story about second-chances, and that's exactly what Bill Abernathy's story is all about.  The Kansas City, Missouri resident began writing songs in his early teens. He played all through his school years, but then he stopped…Life took over. Bill went about getting married, building a business career, and raising his children. 
After his kids graduated from school and started their careers, Bill picked up the guitar again and began trying to rekindle his love of music.
His last album, 2017's "Find A Way" reached #5 on the Roots Music Report Traditional Folk Album chart, and the single, "Goodbye Will Never Come Again" reached #1 on the singles chart. Bill's latest collection of songs, "Crossing Willow Creek" is available now, with first single, "Cry Wolf" hitting radio airwaves around the globe.
Bill Abernathy took some time out from his busy schedule to conduct this exclusive interview…
MusicExistence: Please tell us your background.  How did you get into the music business?
Bill Abernathy: I was in the 4th grade and the youngest member of my family. I have always thought the way I got here was just a "good Friday night" for my parents.( Ha-ha). I was 9 years younger than my brother who really got me into music. He had a great love of the music of the 60's and held jam sessions at our house regularly with his friends. I used to listen and eventually got to play along with them. This really got me started and is without a doubt the reason I tend to lean toward an acoustic sound.

ME: How influential was your family on your music career?
BA: Actually, as time went on and I got better, my brother would take me to live venues in the KC area to listen and sometimes let me sit in and play a bit. In that way, my brother was a big influence. I always thought he used me as a chick magnet. I was a cute little kid with curly hair that could play guitar, and the girls loved it. Ha-ha
My oldest sister was very involved in church music and got me involved in a couple of touring groups in that genre. In this way, my sister influenced me. I learned a lot and enjoyed the travel and meeting many different people.
I think the combination of the opportunities my siblings gave me, as well as my enjoyment of playing, writing and performing really influenced what I wanted to do from a musical perspective.

ME: Being from Kansas City, MO, how do you feel your location has helped and/or hindered your career?
BA: Kansas City is a great music town and I have been able to play a few venues that cater to my style of music which has definitely been helpful. Of course, KC is also known for Jazz and Blues which is great because so many talented musicians live in the area. KC is a great place to listen to really talented musicians perform their craft. With the diversity of venues and music genres, KC is a great place to live, as well as a place that gave me exposure to lots of different music styles which has helped me career.
ME: Tell us about your latest single, "Cry Wolf."
BA: Cry Wolf came to be the day after I had my Achilles tendon rebuilt. I was sitting around with my aching foot in the air taking pain pills and watching a combination of social media and various "news" TV stations. As I watched, I could not help but notice how quickly a tweet or a comment by someone became "breaking news", and how quickly that "breaking news" was posted into multiple social media sites by many people as fact. This frustrated me because there had been no time to really fact check this "breaking news". As many of these news/opinion stations are really quite biased in their reporting, the fact that so many repeated this on their social media pages was something that I thought it would be fun to write about. I thought using the fable of the boy who cried wolf seemed a perfect fit to develop my ideas. So much of this misinformation and "alternate facts" was being repeated so often that it just became noise. The song is not to challenge anyone's beliefs, make any social statements or certainly not to influence anyone's political thoughts, but rather to challenge each of us to spend the time to validate this mass amount of misinformation and do a little fact checking before we propagate it into our social media accounts. The chorus really says it all. "Who's Cryin Wolf? We've got to recognize the thieves in their tracks. Who's Crying Wolf? We've got to separate the lies from the facts. The truth is callin our names loud and clear, but we're running with a pack that's turned a deaf ear. We have got to learn Who's Cryin Wolf." I really like the bridge as well. "You post their howls in your media feeds, to get a few likes, follows, and tweets. Like sheep you follow these programmed elites, but they are the wolves and we the raw meat." This was a really fun song to write, and hopefully folks will get the intent of the tune without taking it too seriously.
ME: Who are some of your biggest influences?
BA: Anyone who knows me, knows that I am a huge Dan Fogelberg fan. Dan had the ability to write great songs that have really influenced many people's lives. I really enjoy the "hits" he had but find myself drawn to the tunes that are deeper in his collection of work. I have covered one of his tunes in Crossing Willow Creek, and a couple more on my Find a Way album. Icarus Ascending is the tune we covered on Crossing Willow Creek. This was not a tune that got tons of airplay, but when you sit and talk with Fogelberg fans, they feel the same as I. This tune is one I have found solace in throughout my life to help me keep my mind sane in challenging times.
I am also a big fan of Steven Stills, Crosby Stills Nash and Young, Kenny Loggins, Jimmie Spheeris (we covered his Love's in Vain tune on Crossing Willow Creek), John Mayer, Jackson Browne, and Jim Croce.

ME: What do you find to be the most difficult thing about the music business?
BA: I think with all the music that is out there in the market today, it's really hard to get yourself heard. There are so many really talented folks playing today, its fun to be a part of, but I think sometimes the consumers get overloaded. Getting the right publicity is key. Working with the MTS management group on the release of Crossing Willow Creek has been a really good choice. They are really focused on getting my stuff to the right groups of folks who will enjoy it.

ME: Where is your favorite place that you've performed?  Least favorite place?
BA: Well, this will probably be the opposite of what is true for most artists. I have played really big places and honestly, I don't like it much. It's nearly impossible to have eye contact with your audience. That said, it is cool to play the big venues from a pure performance perspective. I really prefer playing smaller venues where you are in touch with the folks in the audience and can see when your music reaches them in some way. We used to have a venue in KC called CODA that is now closed. It was a smaller place, had seating for about 75 max. No TV's, good sound system and the folks that came to those shows were there to listen. I really enjoy that type of show and wish there were more venues with this focus.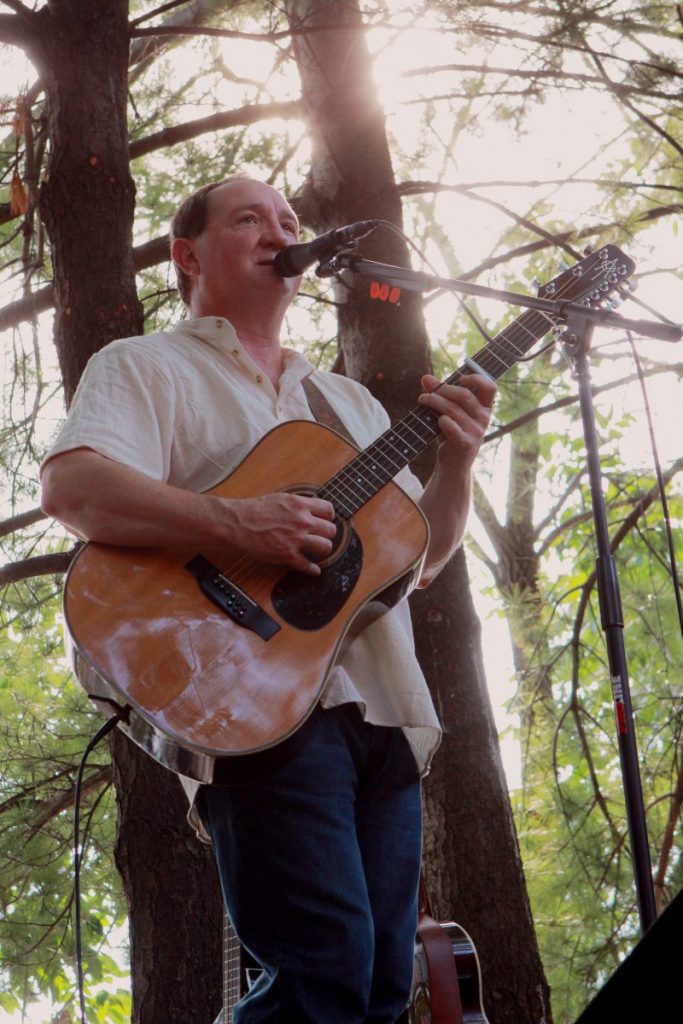 ME: What means more to you: Sales, Awards, or critical praise? and why?
BA: Honestly, none of the above. What I really like is when a fan tells me that a song I wrote or performed touched them in some way. Maybe it helped them get through a tough time, a bad day, or maybe it just made them smile. For me, if an artist can reach their audience in a personal way, the rest of the stuff will take care of itself.

ME: What is your greatest achievement, so far?
BA: I think my greatest achievement has been to be able to take the thoughts I have in my mind, turn them into music, and actually have people enjoy listening to them. I have had several fans tell me that my songs have meant something special to them. From my perspective, that is a great achievement.
That said, I have had some elements of success on a couple of Charts. My Find A Way CD charted for over a year on the Roots music charts, and my tune "Goodbye Will Never Come Again" was #1 on the folk charts for a few weeks. That was pretty cool and kind of unexpected.

ME: What one song do you wish you had written, that you didn't?
BA: Tough question. There have been many songs in my life that have touched me in so many ways. Since you have limited me to only one, I will choose Dan Fogelberg "These Days". I have listened to this song and played it so many times over the course of my life, I really think that's the song I wish I had written. We covered this song on my Find A Way album.
"I used to think of myself as a soldier
Holding his own against impossible odds
Badly outnumbered and caught in a crossfire of devils and gods
All I ever wanted to be was free
All I ever looked for was what was within my eyes to see
Oh, but these days are just like you and me" – Dan Fogelberg
I can't say it any better!
ME: If I was to come to dinner, what would you serve and what movie would we watch afterwards?
BA: Meat, it's what for dinner. I am a Midwest guy and I love steak. I would prepare you a steak that would change your life, throw in a baked potato, fresh tomatoes, and corn on the cob and for me, a meal just does not get much better than that. For desert, Cherry or Gooseberry Pie and hot coffee. That makes for a pretty good day and dinner!  As for the movie, and a true Bill Abernathy experience, we would watch George Orwell's 1984, and commiserate about a day back in time when the movie was only fiction. "George said it right in 1984. He who controls the present has full control of the past, so we can repeat it complicit with our alternate facts" Bill Abernathy… Cry Wolf.
Find out more about Bill Abernathy at www.billabernathy.com.