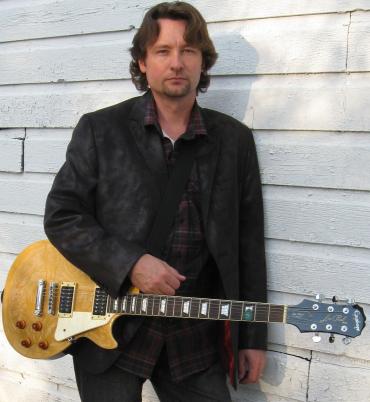 Growing up in Eastern Ontario (South of Ottawa), Canada, Cory M. Coons has been performing, writing and recording music since age 13. In 2015, he was nominated at the "Producer's Choice Honors", (formerly Los Angeles Music Awards), in the "Rock Artist Of The Year" category. In 2014, Coons won the Producer's Choice Honor for "Studio Album Of The Year" for his Independent EP "Share A Little Time." Coons also received nominations for "Male Singer/Songwriter" and "Record Of The Year."
His latest album, "The Long Road Home" has produced the radio airplay chart hit, "Once Too Many, Twice Not Enough."  Coons took time out from his busy schedule to answer a few questions for our readers.
Music Existence: Please tell us your background.  How did you get into the music business?
Cory M. Coons: Sure, thanks for the opportunity! I grew up in Eastern Ontario, Canada. I got started in music when I was a teenager in High School. It has long been a passion of mine. I learned to play Bass and Guitar, and started developing my own musical ideas, lyrics and songs. I began travelling and performing in some different cover bands during the early 90's and later 90's.
ME: You are a husband, father, teacher, a singer, songwriter and 
performer. How do you find time for everything you have going?
CMC: You have to find a good balance in everything you do. I try to surround myself with the most important things and people in my life. It's always a challenge finding time for everything, but having a career and being invloved with music as much as I can is important to me. Obviously family always comes first, but having music as my outlet and source of healing in many ways, as well as getting some income from it's different sources like wrtiting, recording, performing and teaching is important as well.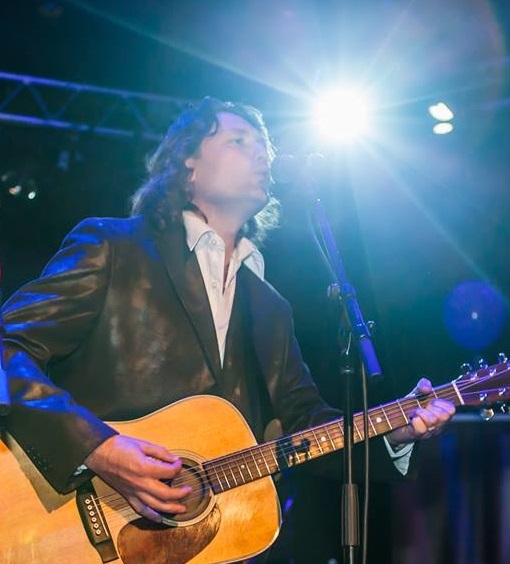 ME: Being from Ottawa, Ontario, how do you feel your location has helped and/or hindered your career?
CMC: I'm not sure one way or the other… It really depends on how you look at the big picture I think? It's not the most lucaritive musical area in some ways, but I have always seemed to manage ways to travel to different places in the past to help further elevate my music, and hopefully broaden my listeners and gain a wider audience. You can live anywhere today I think, and have a successful career. At the same time, it's nice to get to visit the bigger enetertainment capitals like L.A. (which I have done in the recent past), or Nashville which I would like to see and experience in the near future.
ME: Tell us about your latest single, "Once Too Many, Twice Not Enough?"
CMC: It's kind of about growing beyond and rising up over adversity and challenges we might face. Also about life being a gamble sometimes, where you have to take the right chances to try and get ahead or maintain some momentum. Just doing what feels right usually turns out the best in the end.
ME: Who are some of your biggest influences?
CMC: Artists like Bon Jovi, Styx, Boston, Bryan Adams, Neil Young, John Mellencamp, Tom Petty, Keith Urban, The Beach Boys. And lots more!
ME: Any plans for a music video for the single?
CMC: There is something in the works for my next single off the latest album, which will be "Would You Stay". We're just kind of in the developing stages of that right now… So hopefully in the very near future!
ME: Where is your favorite place that you've performed? Least favorite place?
CMC: I think Los Angeles ranks up there pretty high. I had the chance to perform at The legendary "Whisky a-Go-Go" for the LAMA's Nomination Night and Voting party back in 2014. That was cool… And I remember being in a few cool places in the late 90's while travelling in the Southeast U.S. in a former group. There are a couple of places that come to mind that I don't care to return to, going back to the early 90's, But I won't mention those days! Lol!
ME: Tell us about your dream collaboration:
CMC: I have a few, I think it would have to be with artists like Jon Bon Jovi, or Tommy Shaw & Jack Blades. Bryan Adams for sure… Keith Urban. And I would have loved to have had the opportunity with Tom Petty. There are definitely more I could mention.
ME: What is your greatest achievement, so far?
CMC: Getting to work with multi-platinum veteran music producer Ron Nevison on two of my recordings now… Once in L.A. and San Francisco, and then again in Vancouver Wash. I am very proud of the my latest record "The Long Road Home". As well as being blessed with my beautiful family, my wife Leighann and amazing daughter Charleigh!
ME: What one song do you wish you had written, that you didn't?
CMC: Lately, I think it might have to be a Tom Petty song… So many great ones to choose from, can't pick just one! Or maybe a Brian Wilson/Beach Boys song?
ME: If I was to come to dinner, what would you serve and what movie would we watch afterwards?
CMC: Probably Pizza, or Chinese Food, lol! And for a Movie… Probably a classic, or something with a great plot or twist in the story line. Maybe a 70's or 80's movie, take your pick!