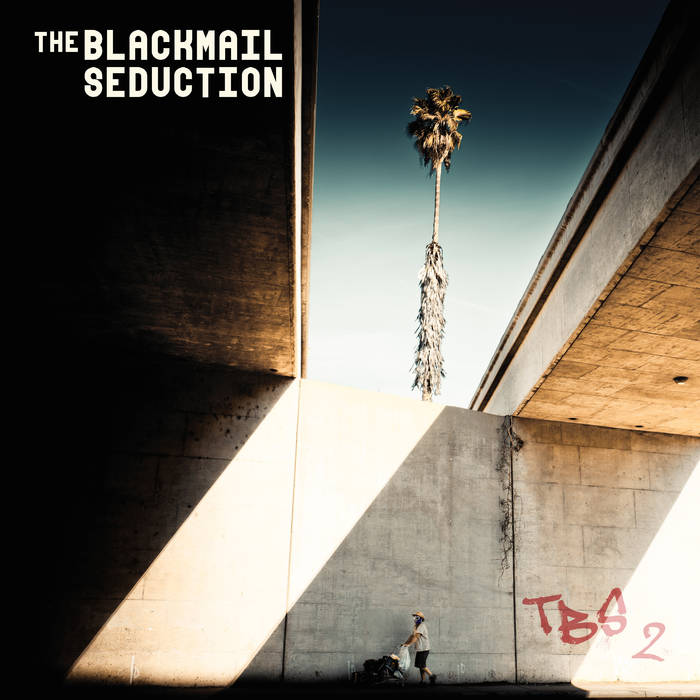 The Blackmail Seduction release The Blackmail Seduction II
SOUNDCLOUD: https://soundcloud.com/theblackmailseduction
The Blackmail Seduction's The Blackmail Seduction II expands on the promise we heard with the band's 2013 debut and definitely adds a handful of potent additions to the four piece out of Minneapolis. Long a hot bed for singer/songwriter rock with a guitar bite, lead singer and guitar Jess McClellan is working with the right collaborators to help set his songwriting apart from more by numbers fare. "Dead Girl" is an early illustration of how well The Blackmail Seduction marries tense, guitar driven rock shorn of the any clichéd histrionics. Everything is honed to a fine point, but there's an airy crackle to the tune as well – the songs, even at their busiest, never come off cluttered.
"Tell the World" will definitely blow your hair back. It's an all out blast of rock that, nonetheless, snaps and pops throughout rather than plodding listeners into submission. This polished sweep they achieve has a lot of power, to be sure, but also comes off with highly flexible musicality even on aggressive numbers like this. McClellan grabs this song by the throat and doesn't let go, letting rip with his best pure rock vocal and unreservedly keeping the pressure on himself and the listener throughout. It's all the more impressive they set such a high bar for the band's two guitar configuration on this song and will prove daunting, but undoubtedly exciting, to pull off for a live audience.
Besides "Dead Girl", "Visiting Hours" probably stands as The Blackmail Seduction II's most serious moment. McClellan's singing definitely resounds with pathos not present on the earlier or later songs and the band seems to compositionally stretch out more with this song than elsewhere. We heard glimmers of the emotion McClellan can bring to the unlikeliest of textures with his singing performance for "Tell the World", but he takes things a natural step further here and puts added muscle behind the lyrics. "Aloha" is, as the title implies, a sort of surf rock pastiche, but The Blackmail Seduction aren't interested in sticking to that formula alone and a lighter pop rock sound underlies the song as well. The Blackmail Seduction II is a deceptively ambitious work, but the remarkable part of it is how accessible it remains throughout.
It has a relatively straight-forward sound and the musical arrangements don't make any real demands on the listener, but a closer relationship with the music and examining their lyrics reveals a four piece singer/songwriter lead outfit intent on covering some heavy duty thematic ground. The broad-based appeal of their sound is an added bonus helping to get over their style and it supremely serves that purpose. The Blackmail Seduction's ride from their Midwestern enclave of Minneapolis, Minnesota to the sun drenched Promised Land of Southern California hasn't cost the band an iota of their songwriting credibility and they sound more confident than ever before. The Blackmail Seduction II is certain to move them up a few notches or more in listener's esteem and build momentum for a successful run.
BANDCAMP: https://theblackmailseduction.bandcamp.com/album/the-blackmail-seduction-ii
Loren Sperry