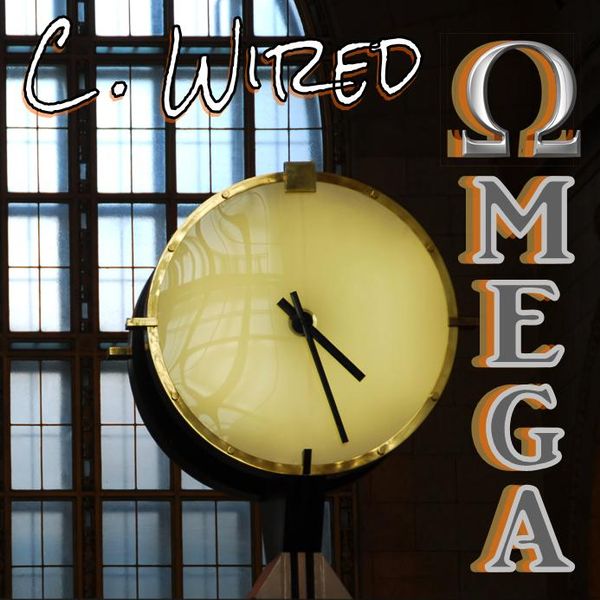 Cwiredband releases EP
Fans of audacious alternative country music with a folkish bend would do well to check out Chuck Whyard's latest project Cwiredband and their new six song EP Omega, which hit record stores over the summer and has made a strong impression on the indie rock scene it was born of. Cwiredband, as my aforementioned description implied, isn't a musical project that focuses solely on one aspect of Whyard's capabilities as a singer and songwriter but instead delves deep into the plethora of skills that he brings into the studio with him regardless of the moniker. Omega is a fairly modest release, dishing out a couple of ballads, a few rockers and a centerpiece song that sums up the sonic palate of the group, but its themes and subject matter are anything but contrived. Using emotional context, bright guitars and drum parts and a very melodic fluidity that keeps even its most eccentric compositions from going over the top, this extended play is an excellent jumping off point for a band that openly rejects the concept of being put in a box and relishes in the elaborate commentaries of its key songwriter's wit.
There's a contemporary, somewhat urban feel to the production of Omega that doesn't quite fit with the style of play that it contains. One would assume songs like the sleek "Getting' Sober's a Bitch" and the rollicking "Jessah" to be much more stock than how they appear to us here; instead they're outfitted with a lot of polish, reverb and a haunting glisten that you'd find more commonly among full length pop albums. The contrast isn't as jarring as you might think though; I actually found that in the case of these tracks it seems almost experimental, off the cuff even. There's a lot of complaints about what is going on in rock and country music when you scan any internet forum discussing pop culture, but I've yet to hear anyone rant over either style being too ambitious or epically designed. That bodes well for Omega, which doesn't seem to follow the path of any records that came before it.
Omega shows us a lot of really great material that has the potential to grow into something formidable. Judging any artist on the strength of a single release is never the best idea, but the bit we can learn from any musician's debut is what their musicality centers on. Omega doesn't tell us everything that we need to know about the identity of Cwiredband, but it does tell us what they take the most seriously; exotic riffs, bittersweet lyricism, reflective harmonies and seriously hooky structures. The combination of these elements makes for a very sumptuous cocktail if you enjoy alternative music, and I think that with time and a tad more cultivation Cwiredband will be ready to take on the big stage with little to no adversity from the world around them.