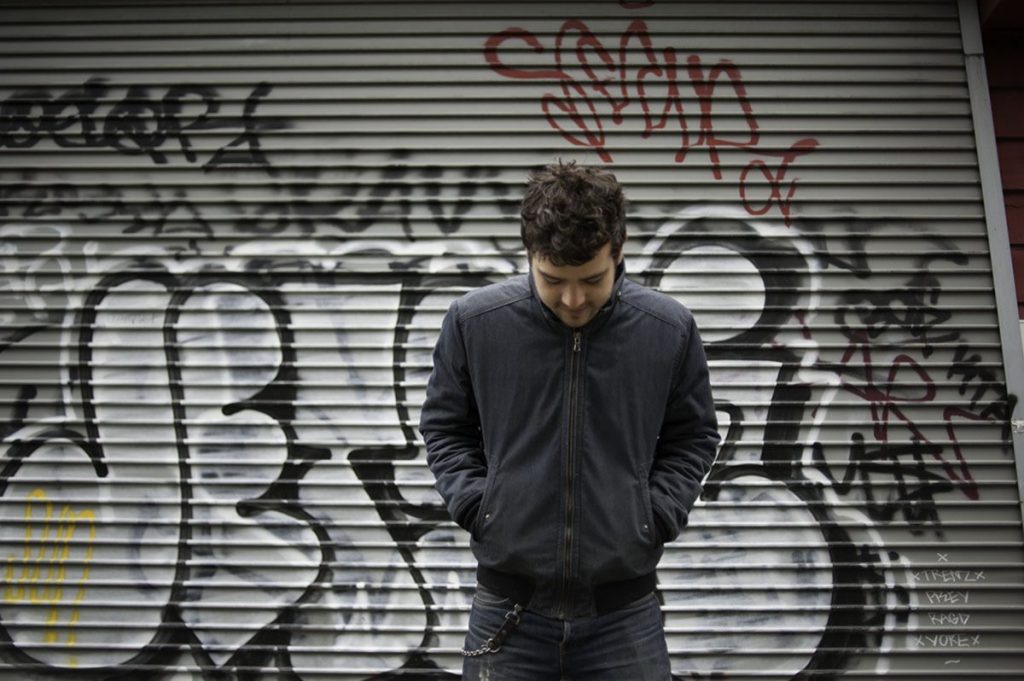 Alberta Drops MMMMM (LP)
URL: http://www.albertasound.com/
This is a cross between Americana and alternative rock, in some ways, with the artier side of Alberta's inclinations often shaping their take on traditional material in unexpected ways. Even the bluer moments included on Alberta's album MMMMM are given an added spin with a more modern sensibility. Sometimes it manifests itself as rock while other times come across as sheer force of David Boone's personality shaping their style to satisfy his own personal needs. There is definitely a single artistic sensibility guiding MMMMM, but it's truly impressive how the heart of the project, songwriter and singer David Boone, can assume a variety of convincing vocal disguises.
His chameleon like talents suit a band attuned to a handful of modulations. There's definitely a country blues influence detectable in the album opener "Outta My Mind", but the dominant spirit is something else entirely. Instead, as the song moves towards its mid way point and impending end, a biting and enraged part of its attitude assume a larger role. It makes for fine theater, all the more so because you believe every second, and shows off  how good Boone is at orchestrating things in a directly cinematic fashion slowing down projects with meticulous and compulsive second-guessing. There are a number of blues cuts featured on this release and few make the impact of "Parlour" thanks to the organ playing bumbling up throughout the song. There's more, however.
Boone takes this song on vocally with something like wild-eyed, not entirely "present", lascivious glee. One can debate if their performance level is chemically induced, but it doesn't matter in the end because Boone nails the vocal and the performance stands despite the condition of its interpreter. I think it's a superb job of dramatization from someone more than qualified for the role. "Baby, Don't' Blow Your Head Off" has an intensely inebriated glow, but there's nothing meandering about this tune – it's a cornered animal shaped like a song with an arrangement sweetening its obvious stress. The airy arrangement of "Jay Walk'n" takes things to a much more spartan point than we've experienced so far, but proves that Boone's writing and voice can carry his music alone under certain conditions.
"Soft Lights" has a latent rock posture that builds nice tension for the song, but the track has a bit of an identity crisis as it promises to ratchet things up, yet never does. Despite the lack of an effective pay off, it has a confident and steady stride throughout that engages listeners. "Accidents" is one of the album's best songs – the arrangement has a blend of blues and rock that's Alberta's own. The humid, glowering stomp of this song draws out a tortured, lung-shredding vocal from Boone and, for me, rates as the album's true closing. Alberta's MMMMM does traditional music in a way no else dares and the sense of risk about the songs here, the personal gamble that seems to emanate from every song, sinks into attentive listeners from the first and never lets go.
RELATED ARTICLE: https://www.jwvibe.com/single-post/2018/09/09/ALBERTA-MMMMM
Loren Sperry