Exploding through the shadows and into the dazzling glow of light comes the striking new EP from velvet songstress JØUR. It's delicate yet dynamic; daunting yet emboldening; somber yet glistening. It's the beautiful embodiment of conceptual contrast herself. Chiaroscuro gracefully presents ten tracks, all elegantly balancing on the tightrope above head and heart, light and dark.
The title, Chiaroscuro, defined as an effect of contrasted light and shadow, perfectly weaves itself through each song to encompass the EP in a strongarm motif. The powerhouse pop artist explores the crevices of her contradicting thoughts with the underlying principle of chiaroscuro, that the solidity of a form is best achieved by light falling against it. She applies this theory well, pouring the light on difficult subjects from relationships to pride to addiction.
The LP features her debut single, "Black Hole." JØUR notes that "Black Hole" is "about that person who won't let you move on, who keeps their hooks in you and keeps reeling you back in, offering you something you want and then crushing that hope over and over." It also features her previously released single "American Nightmare," that captured the hearts of The Line of Best Fit, I Heart Moosiq, and many more.
"Danger Game" enters the game a little later, coming in on the B-side of the EP. Don't let its delayed entrance fool you, as this fierce descent into the mind of JØUR deserves nothing less than to be left on repeat. The stop and start of the track's musical component crafts the perfect landscape to emphasizes her smooth, silky voice. It creates a mysteriously alluring chiaroscuro effect onto her velvet vocals.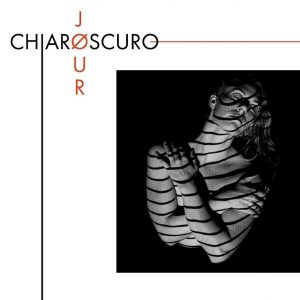 JØUR, the moniker for Minneapolis creative Jourdan Myers, appeared on the scene less than a year ago with feverish tenacity. She dropped "Black Hole" and "American Nightmare," and both singles were met with praise from music critics and the public alike. JØUR is an active performer in the local Twin Cities music scene, as she's the co-founder of the Good Arts Collective, which is a collaborative arts organization in the Minneapolis regional area. In addition to her musical endeavors, JØUR is a visual artist, finding inspiration in graphic design, photography, and painting.
Find Chiaroscuro for digital download and streaming on Soundcloud or all available digital platforms today. To keep up with new releases, tour dates, and more, follow JØUR at the links below.