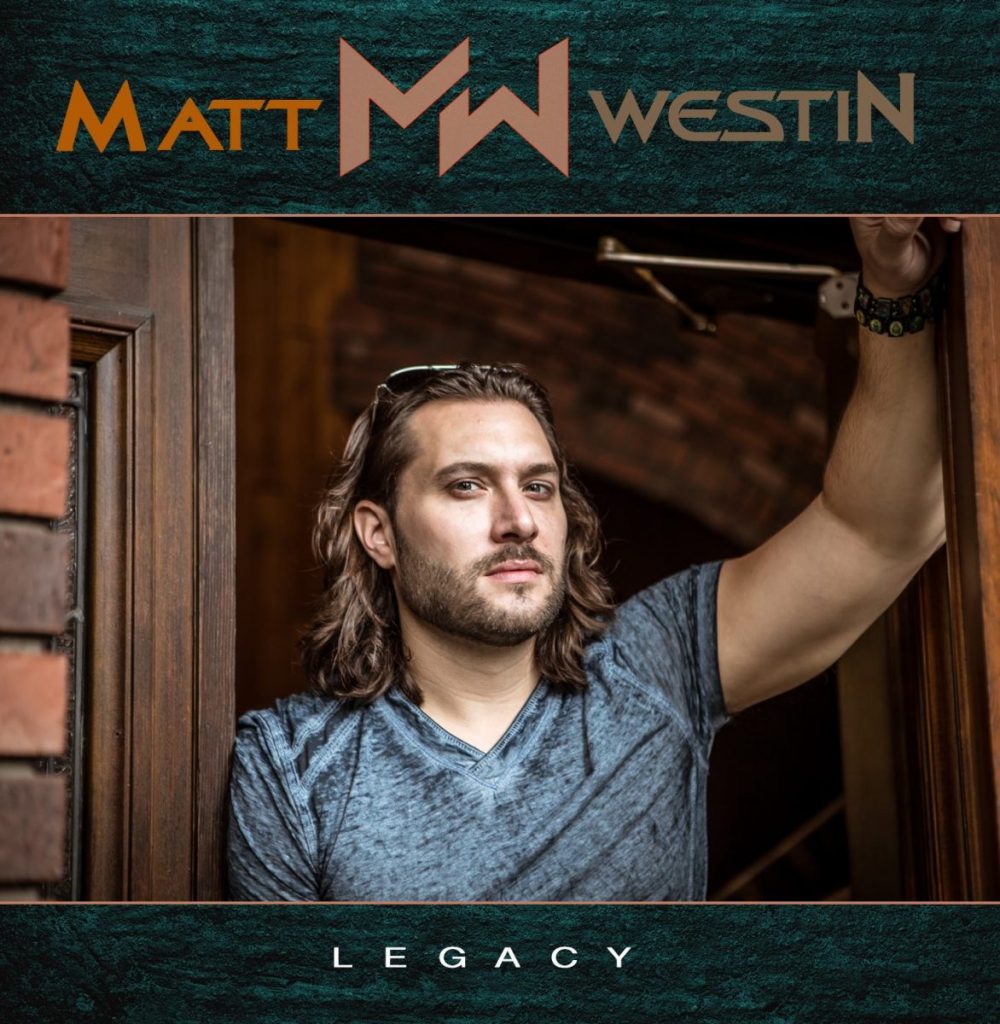 Tracklist:
1. You Leave Me No Choice.
2. Don't Feel The Rain.
3. Good Time.
4. Our Redneck Of The Woods.
5. Right Amount of Wrong.
6. Too Many Mondays Not Enough Saturday Nights.
7. The Devil's Door.
8. The Road That Never Was.
9. Farm Town.
10. Southerly.
Matt Westin is a pretty interesting case within the music industry. The vast majority of musicians and groups in the business have a tendency to not being able to transmit the energy and raw feel of its live performances in their albums, thus making the audience missing out on what is a fantastic experience. But Westin is a pretty good example of the opposite, presenting this LP, Legacy, as a great way to showcase his Country exploits in the best possible manner.
The great thing about Legacy, the thing that makes stand out among the rest of the competition, is the fact that it has great balance when it comes to composition and production. This album contains Westin's powerful and heartfelt live energy while maintaining a high-quality production that makes everything sound crystal clear.
The first part of the album, quite probably the first five or six tracks, are head and shoulders above what the vast majority of new Country figures are currently producing, which is a real testament of Westin's quality. Naturally, one of the most important tracks in this regard is "You Leave Me No Choice," which gets the album started in the best possible way and it shows Westin's capacity to deliver truly emotion performances–something that has been badly missed in these modern times of overly edited albums and vocalists.
Sure, it's not all about heartache or emotion tracks; we can have a lot of fun listening to "Good Time" or "Our Redneck of the Woods"; versatility is a key element of an artist's musicianship and Westin has that aspect covered in this album. If I have to pick a personal favorite, the somewhat melancholic "The Road That Never Was" (which, by the way, has one of the coolest titles ever) has to be the winner: a track of notorious quality, showing Westin's great vocals and composed to please even the most demanding listeners.
Overall, we are dealing with a musician that has created an album that says to the world "Here I am!" in style; Matt Westin's Legacy is a fantastic Country album that offers variety, a great production and, as we previously stated, maintains the raw appeal of Westin's live performances.
This young man is one for the future, and you should keep an eye on him.
–Kevin Tanza