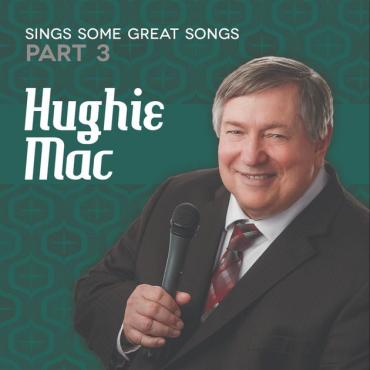 Hughie Mac – Hughie Mac Sings Some Great Songs Pt. 3
URL: https://www.hughiemac.com/
Hughie Mac doesn't restrict himself at all with his sprawling thirty two song release Sings Some Great Songs Part 3 and the cross section of classic pop and soft rock standards he takes on with this release reflects his refined sensibility as a music fan. The songs are, for all intents and purposes, defined by a doomed romantic sensibility and/or populated with indelible characters in the history of American song. As with any collection of this monumental length, some tracks leave more of a lasting impression on listeners than others do, but there are consistent across the board strengths distinguishing this release. It's memorable to hear how Mac balances respect for the source material while revamping his interpretations just enough to put his own distinctive stamp on the material.
SOUNDCLOUD: https://soundcloud.com/user-271952191
Much of the album focuses its attention on songwriting from the first half of the 20th century and Mac shows a natural panache with that material, particularly songs like "The Lady is a Tramp" and "I've Got You Under My Skin", but other tracks "Accentuate the Positive", "Beyond the Sea", and "You Make Me Feel So Young" likewise highlight Hughie Mac's high comfort level with material of this stripe. The Pennsylvania based singer and performer benefits from vibrant big band arrangements aiming to approximate the original versions but often peppered with slight deviations proving how Mac hears these songs as living, breathing works of art rather than ornate butterflies trapped under glass. The bulk of this album is devoted towards featuring these sorts of song and playing to Mac's natural strengths results in greater satisfaction for the listener. His performances of "The Lady is a Tramp", "Beyond the Sea", and "You Make Me Feel So Young" are particular standouts.
FACEBOOK: https://www.facebook.com/hughiemacmusic/
He's unafraid to cover more recent material and two of the best examples are his versions of Jiim Croce's "Bad Bad Leroy Brown" and the classic golden oldie "Lonesome Town". His version of the latter, interpreted numerous times by a plethora of artists since its first recording, finds the emotional center of the songwriting early on and it's one of the album's best tracks. He even boldly covers the King of Rock and Roll, Elvis Presley, and his lesser known gem "Follow That Dream". There's some loving tribute in the vocal approach he adopts for the song, but it's recognizably Mac despite that. His take on the Neil Diamond penned pop rock classic "Cracklin' Rosie" is one of the songs best illustrative of the love and obvious passion Mac brings to this project.
TWITTER: https://twitter.com/hughiemacmusic
You aren't going to scale the charts and become a household name in 2018 covering Sinatra and Elvis. Hughie Mac isn't singing for the fame. Instead, Mac's here for the best and purest reason of all – he has a gift capable of entertaining and comforting listeners. He wants to share it with us. There's no doubt, as well, that these performances satisfy a personal need within Mac as well and we hear that warmth radiating from each of the thirty two songs included with Hughie Mac Sings Some Great Songs Pt. 3.
I-TUNES: https://itunes.apple.com/us/album/hughie-mac-sings-some-great-songs-pt-3/1394203335