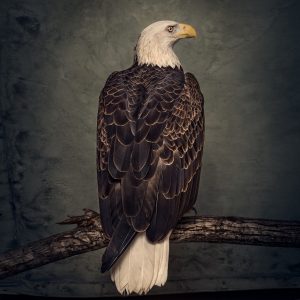 Since their acclaimed debut in the early 90s alternative boom, Maryland legends Clutch have soldiered on in consistent pursuit – and successful utilization – of rock n' roll purity. The Frederick-based quartet's combinative leanings of blues, heavy metal, and hardcore punk helped foster a devoted national following that has since experienced continual growth. Last Friday, Clutch released Book of Bad Decisions, their follow-up to 2015's La Curandera and 12th album in all. The album's production was handled by four-time Grammy winner Vance Powell, who emphasized a largely organic characteristic implementation, including mic placement, reel-to-reel recording, and a variety of vintage amps. Nonetheless, what comes out is nothing short of the classic Clutch sound.
Like its predecessor, the similarly experimental buildup of the opener "Gimme the Keys" is a welcome element, featuring reverberated chord sequences atop a glitched percussive foundation. Soon enough, the hook-laden verse phases that follow were telling of the band's core sensibilities. In comparison to their previous album, this start features a more straightforward stylistic approach. I appreciate how the instrumentation exhibit a type of authenticity seldom heard in rock nowadays, and especially by modern standards. Within its presentation, there's an underlying resonance that sets the album's thematic tone, which centers on taking risks despite abounding deterrence. Up next is "Spirit of 76," an out-of-the-box headbanger in a throwback sense. The main riff is instantly memorable and really gives the continued pacing a steady groove. Once the chorus hits, front man Neil Fallon's vocal delivery is a comfortable fit alongside the lead riff that grazes through it. Guitarist Tim Sult's soloing that follows is another of the track's strongpoints – piercing and overdriven, holding its own stature amidst the crunchy mass of ongoing involvement throughout. Both the title track and its successor, "How To Shake Hands," sport an intense composition with contrasting spectrums – one gradual and brooding, the other outright and politically charged. In their own ways, they share a similarly complementary factor to the next couple of tracks, "In Walks Barbarella" and "Vision Quest," which despite being of a more upbeat and textural variety, are a solid fit in terms of their placement. The seventh track, "Weird Times," thereby makes a decent cap for the album's first half, seeing a return to grungy melodies and charging punk simplicity.
"Emily Dickinson" wipes the slate clean for the latter half of the album, initial attention focused on its patient buildup. The atmosphere surrounding the track is expansive from the get-go. Its assorted synth pads play as subtle on the surface, yet feel wide, with a distorted bass foundation setting the general rhythm. The drums that enter in the mix have a grand presence, but without obscuring the previously built up elements, which works in its favor. On the chorus, the extent of Fallon's range and tonality is especially prominent, emitting plenty of soul with gritty nuances. The momentum is sparked to an up-tempo blues in the form of "Sonic Counselor" and "A Good Fire," two tracks with decent road-ready adrenaline that is especially accentuated into their successor, "Ghoul Warrior." I like how this accumulation of energy comes to an apex on the next three songs, which easily all have single potential given their more radio-friendly structure. The final track, "Lorelei," is a solid closer that puts everything in perspective. On a similar note, it seems to function as a reflection of the first track, featuring matching elements which are also gradually implemented. The main guitar melody begins subdued atop a lightly militant percussion, and increases in prominence with time. Smack on the 3:31 mark, Fallon's tonality launches from a wandering lull to a battered scream. The now overdriven riff sequence complements its strength, sending heads banging for an ultimate session. These phases of heaviness offset clean, psychedelic arrangements, giving the listener an apt sense of the band's open stylistic scope.
Overall, Book of Bad Decisions is a flowing collection of tracks that justifies Clutch's three-year lapse. Each of its 15 songs contains something for every hard rock fan, and the more back-to-basics direction has made it well worth the wait. Heres to the band's continued success, and for capturing the true heart of rock music once again.
Clutch Socials:
Facebook|Official Website|Twitter|Instagram|YouTube