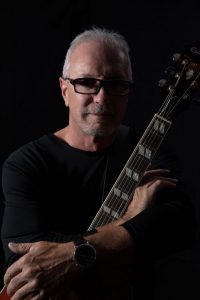 Norm Brunet releases LP
SOUNDCLOUD: https://soundcloud.com/user-484997028/sets/it-dont-get-better-than-this
Canadian folk icon Norm Brunet delivers one of his most passionate performances on record in his new album "It Don't Get Better Than This," which introduces international audiences to the Great White North's most beloved singer/songwriter. Fans of American country music won't have a hard time seeing why Brunet has been called "the voice of the Canadian spirit" by some of my journalistic peers, and anyone who appreciates golden harmonies that come from deep within a pastoral heart will instantly recognize It Don't Get Better Than This for the stunning swan song that it really is. While I fully expected to enjoy this latest addition to his impressive body of work, I had no idea that I would be listening to Brunet's best collection of songs yet.
The mere term "Canadian country music" is a foreign concept to most audiences south of the border, but Brunet shows is exactly why he's been heralded as the genre's king in moving songs like "Can't Stop Thinking" and the honky tonkin' "Like Out of A Dream" (which is by far the most stylish country song I've heard from any North American region in the last two years). There's a swagger that is stone cold when you leave Brunet to his own devices, and when his weighty voice clashes with the bucolic tenderness of the strings it's powerful enough to melt even the most hardened of hearts. He's a laid back guy with a set of pipes that can crush boulders, just as simple as that.
It Don't Get Better Than This is a very mature, fully developed record both lyrically and musically. He's gotten better with age, and many of his songs have started to adopt more of a rhythmic, almost playful dexterousness to their arrangements. Particularly in the fun-loving "Good Times and Tan Lines," we see a side of Norm Brunet that we've never been able to get a glimpse of before. His creative evolution is quite inspiring and will only add to what is already a storied legacy that he's created for himself.
Longtime fans of Norm Brunet will cherish It Don't Get Better Than This as a quintessential piece of his discography and a staple in modern Canadian country music, and listeners abroad will finally have the opportunity to appreciate just how talented Brunet really is as a musician and a storyteller.  If you're a fan of independent country and folk music and you haven't already taken the time to give this album a spin, I'd recommend doing so as soon as possible.
Erica Carr