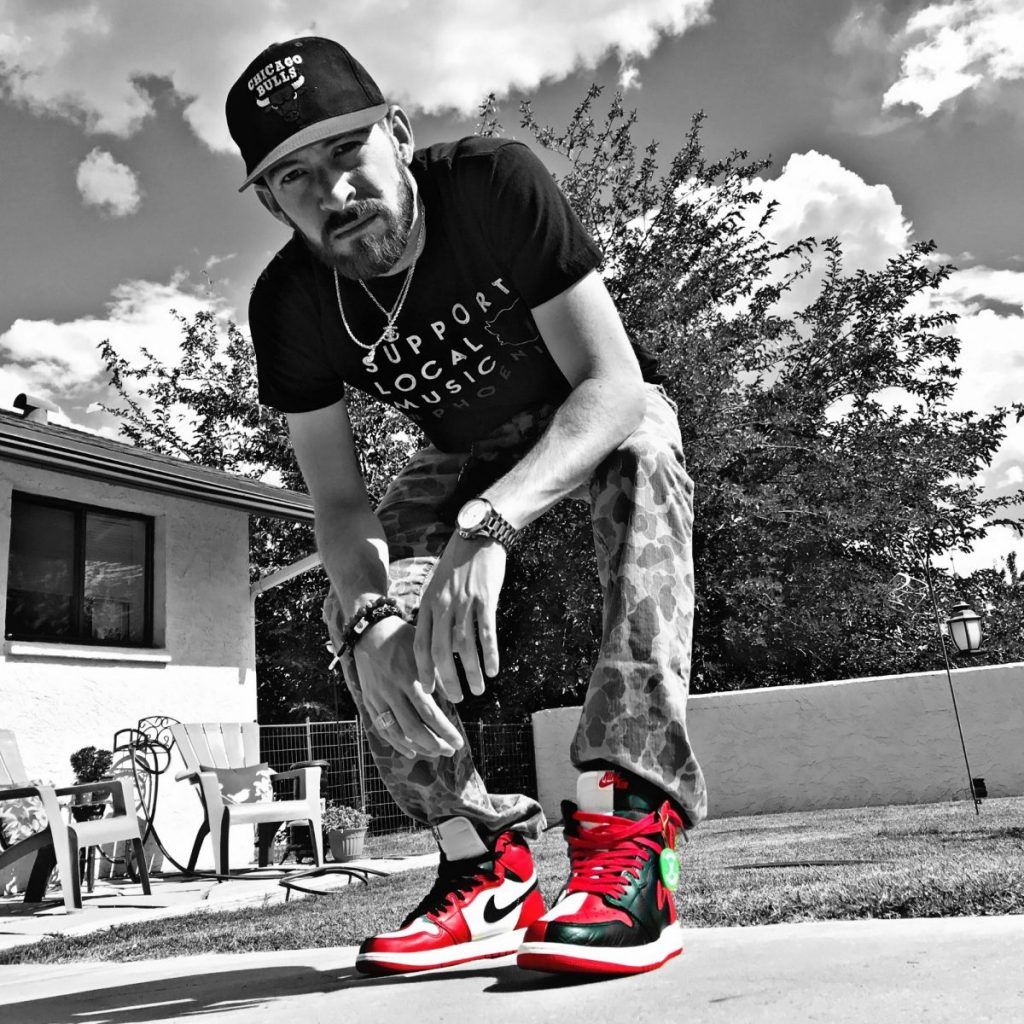 G-money is a Hip-hop/Pop artist with over 100,000 cumulative streams and youtube views. Opening for major artists, such as Lil' Wayne, Kirko Bangz, and OT Genasis, G-Money is rising in popularity on social media and other major streaming platforms. The "#NoCommitmentZone" singer has generated a respectable online following, including over 13,000 Instagram followers and thousands of likes and follows on other platforms.
G-Money (formerly know as GE3) was born in Prescott, AZ and raised in Elko, NV. He started recording over 12 years ago with Fresh Boy Entertainment's founder and artist Justice. Their first joint project was titled "Our Worlds Collide". After learning audio engineering and recording techniques from the label founder, G-Money used his natural ability to write catchy lyrics and melodies to drop his first mixtape titled "Finally Me" under the stage name GE3. A couple years later, he released ST3LLAR under the same. A year after ST3LLAR's release, G-Money attended and graduated from the Conservatory of Recording Arts & Sciences to further his engineering and musical abilities. G-Money then worked for a record label named Stir It Up Records as an audio engineer and writer in Phoenix, AZ (now closed). The melodic artist is currently working on a new EP and releases new music weekly on his Instagram page.
G-Money took time out from his busy schedule to answer a few questions for us:
ME: Thanks for taking the time to speak with us. With all that a musician has to do these days to get noticed and build a following, how do you find time for a personal life?
G-Money: Music, promotion, and content creation takes A LOT of my time, but it's always Important to have a healthy balance between personal life and work. I've taken months off of recording to simply go out and live life. Without new life experiences, I find I have a lot less to write about, so I always give myself the time to simply go out and enjoy life.
ME: What is your favorite part about the music industry and being a musician?
GM:  My favorite part about the music industry and being a musician is the power to connect and relate to people on a deeper level. When I write about something I've been through, it usually connects with people and they can relate. It helps people get through tough times and lets people know they're not the only one experiencing their current emotions. I also love the creative process and writing with other people. Seeing how other people choose their melodies and lyrics is always a fun process.
ME: Tell us about your upcoming EP?
GM: My current EP I'm working on will be around 5-6 songs full of real-life experiences and what I've learned about relationships the past couple years. It's filled with catchy radio-friendly lyrics and beats that's guaranteed to resonate with the masses. My current song "#NoCommitmentZone" (currently found on Soundcloud) is a good reference of what is to come. I'm in a very creative space right now, letting my influences of Houston hip-hop, and pop to create interesting and refreshing tracks.
ME: Are you involved with any charities or non-profit organizations or causes?
GM: I have given a lot back to the communities I'm involved in through music. I have to many local events that benefit the less fortunate and give the fans an opportunity to win merch and other cool prizes. It's all about influencing the youth and giving younger kids a positive influence to look up to. In a time of social media and self-absorption, it's important for me to show that others matter.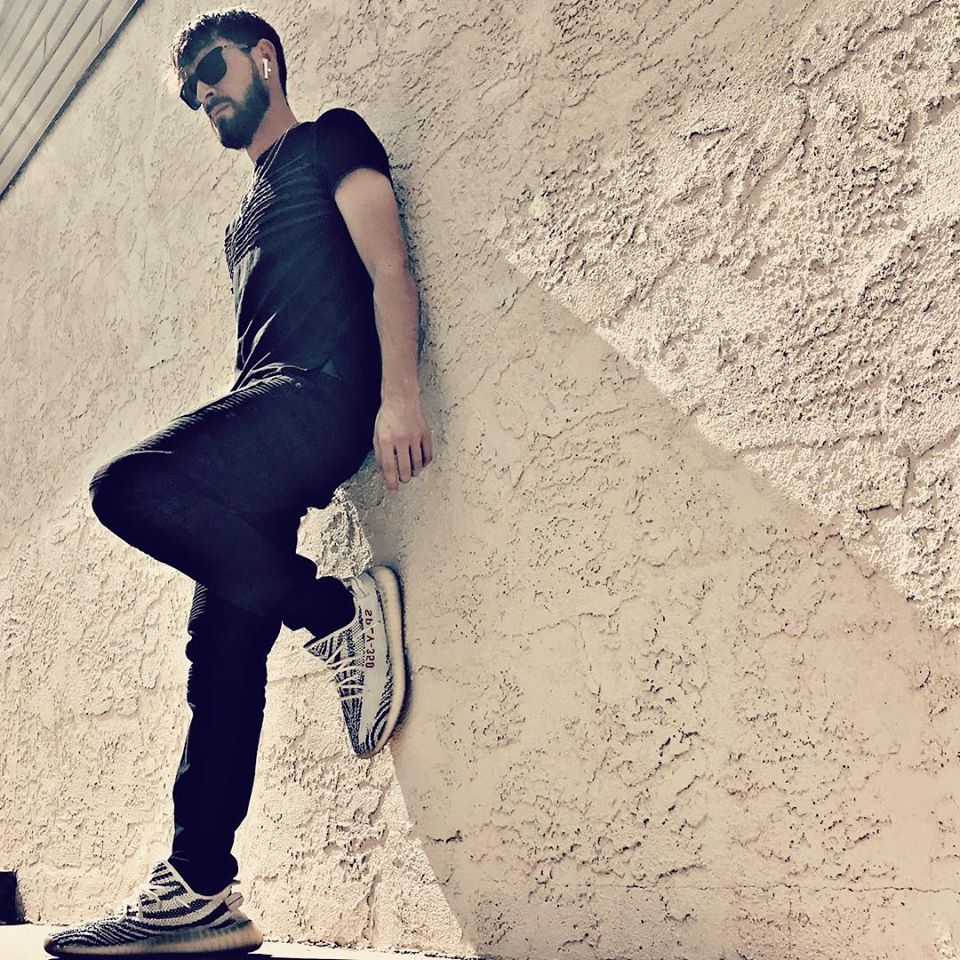 ME: What do you think is the most common reason that artists fail, and how do you make sure that doesn't happen to you?
GM: I think artists fail because they don't have a good grasp on how the industry works as a whole. I've heard artists that have great music, but no business plan on how to execute sales and promotion. I've found that it's very rare for artists to be extremely creative musically, and also be business minded. It's very important to get the right people around you and teach you how to make those moves.
ME: Thanks again for the interview. Any shout outs you'd like to give, or any advice you'd like to pass along to our readers?
GM: I'd like to shout out the people who have always believed in my music and supported it: Justice, Sterling, Jay Canan, Jaye Chappelle, D-Mxgic, Kass, Grandma, and Mom. Without these people being in my corner, I don't know how I would continue!
Instagram: https://www.instagram.com/gmoneylivefresh/
Facebook Fanpage: https://www.facebook.com/gmon3y24k
Soundcloud: https://soundcloud.com/gmon3y24k
Twitter: https://twitter.com/gmoneylivefresh