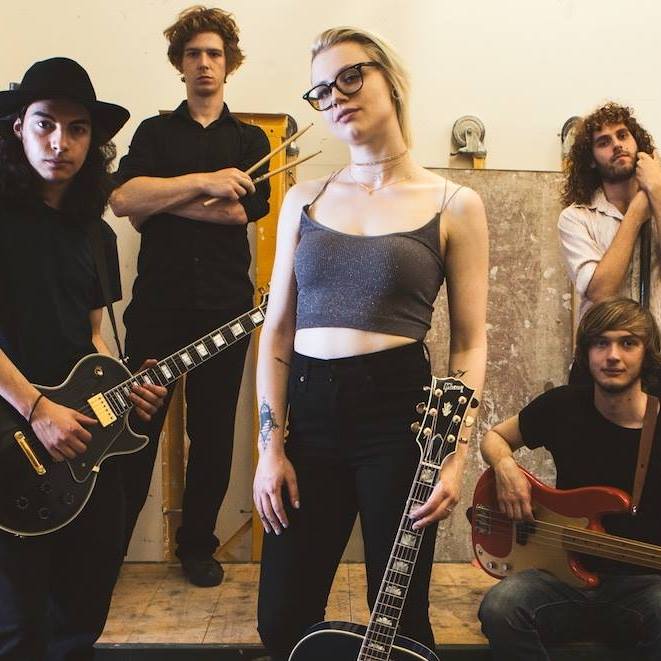 Wave 21 releases self-titled LP
URL: http://menwithouthats.com/wave21.html
Even when people don't quite know how, music always seems to have a way of knowing the right things to say to make a tough situation better. The collective mood of our planet has been less than stellar recently, with people from all over the globe wondering what it is we're doing as a human race anymore. There's a war on every continent and poverty is getting harder for the powers that be to cover up and conceal from the wide eyes of the world. The times they are a changing, and right now we need music to try and mend the fences that are being smashed into pieces almost every time we turn our heads. Canada's Wave 21 are aware of what's going on, and they're also aware that it's up to independent bands like theirs to lead the charge when it comes to combatting all of the evil in this world with the one all-powerful force that we're all able to relate to; music.
This year, Wave 21 cut a new, self-titled record containing ten of their most original works yet, and it hasn't just had country music fans talking. Almost every journalist involved with indie music that I know has had something positive to say about this album and the performers behind its sudden explosion in popularity, and for whatever reason it took me a while to get over the fact that all of this hype and buzz was surrounding a country band instead of a rapper or an alternative rock group (though frankly whatever the latter term means anymore I have no idea). The one issue that I had with this album wasn't its genre or a problem with any of the music – it is indeed as fantastic as everyone has been saying. I guess the bone that I had to pick with this record was that it feels like it could have been split into two EPs and had the same cinematic feel to its songs. Nevertheless of course, it's still an awesome LP, albeit a double stuffed one.
Wave 21 have the vitality and edginess of a classic rock band with the earnest songcraft and bucolic qualities of a traditional country singer/songwriter, and although the combination can be hard for people who haven't heard their music to fathom, those of us who have can agree that it's nothing to scoff at. This is the perfect mix of sugar and spice for this current climate in pop music today, and further it's a positive sound for this generation to connect with in contrast to all of the gloom and doom that's being championed by the big name puppets in contemporary pop. I hope they release another album, or at least another extended play, before the end of 2019, as I don't know if I can even wait that long before I get my fix of Wave 21's charming country crooning. Give their new album a spin and you'll get exactly what I'm talking about – and probably end up thanking me later.
FACEBOOK: https://www.facebook.com/wave21band/
Loren Sperry