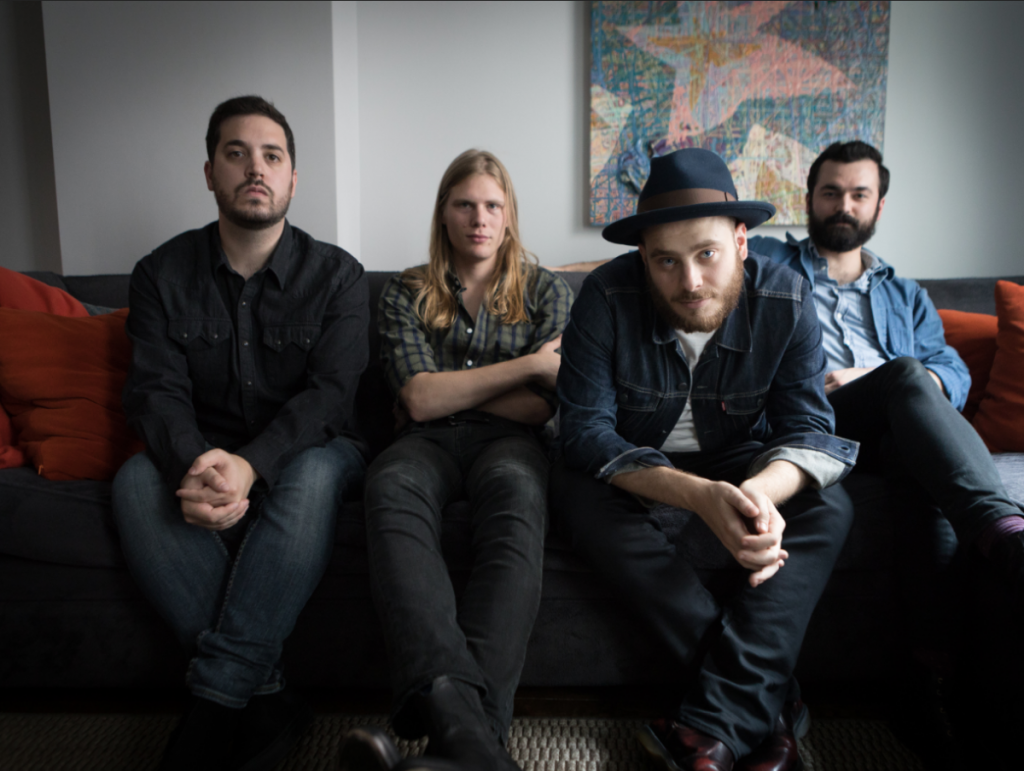 The Chordaes drop "California" Single
INSTAGRAM: https://www.instagram.com/thechordaes/
"Through the mountains, so foggy you can't see… Or an ocean where there's no air to breathe… Then you see it, what they said was a dream… California came so suddenly…" In these words, directly quoted from The Chordaes' song "California," singer Leo Sawikin is doing a lot more than describing his first peek of the 31st state, but defining the feeling of arriving somewhere, not necessarily physically, that we have never been before but have always been drawn to. In many ways he's describing love. For some of us, he's describing loss. But for most of us he's describing one feeling more than anything else; self-discovery.
We're living in a time when identity is everything and defining who you are and what you're all about seems more important than demonstrating the depth of your character through actions. So many of us just want to fit in and not be cast aside from the group. All of us want to live in a world where being ourselves is acceptable in every phase of life. "California" insightfully goes on to tell us "From the desert, surrounded by the wind… I could feel it biting at my skin… Then I got there, but the air was just as thin… So I sat down and began to look within…" Sawikin isn't telling us about a summer vacation; he's conjuring the colorful, diverse imagery of California to underscore this feeling of meditative scrutiny that this quest has led him to. The cryptic nature of his prose is matched by the enigmatic music creating a backdrop for his musings.
None of the players in The Chordaes have to compete for the focused attention of the audience in "California," as the track was ably produced with a strong consideration for the individual instrumentation and careful preservation of the natural, organic chemistry and harmony between the musicians themselves. Indeed, this track radiates authenticity in the way that it intimately bonds itself to the listener with little prejudice and plants itself firmly in the psyche of anyone within earshot. I spent a lot of time analyzing this song in preparation of writing this review and increasingly became more enamored by its almost tragic, brutally honest moments. Take for example the chorus; "Here she comes… Just beyond the setting sun… Can you hear that happy hum? California here she comes," which on paper points us firmly in the direction of optimism. But when I considered the sun setting on that desert-bound meditation mentioned earlier in the song, and the crude happy hum that accompanies it, how much of the statement "California, here she comes" is elegiac and how much of it is celebratory?
In either case, to walk away from "California" and not feel a moved by its stirring, reflective narrative would be inhuman. I haven't been able to say this about all of the music that I've reviewed in 2018, but I was genuinely affected by this newest and most intriguing single from The Chordaes, who can always be counted upon for delivering compelling content. I always relish the opportunity to gain a little bit more perspective out of my job, and when I get to listen to tracks like this one, I feel as intellectually privileged as an Oxford freshman.
SPOTIFY: https://open.spotify.com/artist/5yPGAFGmYD6t57iZUl5g1X
Loren Sperry