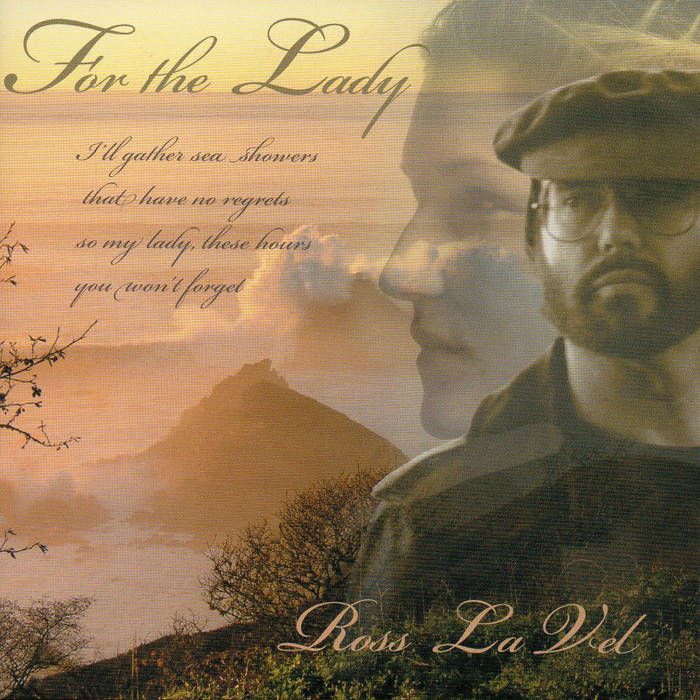 Ross La Vel releases "For the Lady"
URL: http://www.rosslavel.com/
The most prolific musicians in the history of pop culture have, at least in my estimation, never been the ones who have consistently dominated the charts from year to year. Instead, I've found that it's the stewards of the left-field, underground scenes that never get to see the light of day who end up having the most solid of legacies which remain untainted by the exploits of industrial influences whose only concern is record sales and exposure in the here and now. Ross La Vel is definitely a member of the forgotten generation of pop sensations whose music never connected with the right audience to take on the larger than life shape that it was constructed for. But after years of relative obscurity, critics and listeners on both sides of the Pacific are starting to re-examine what his catalogue means to artists of today, and in synchronicity with this newly revived interest in his work La Vel is releasing For the Lady, his first official record in over a decade, and fans couldn't be much more thrilled to see its arrival.
I actually think that La Vel's eclectic style of surreal romanticism makes a lot more sense today than it ever did back in the 1980s during his first stretch of activity. A lot of art takes time to obtain the certificate of relevancy that is required for it to become a mainstay in culture, but I think La Vel's journey to this apex in his career has been unduly cruel and dragged out for far too long. Both "Fly Away With Me" and the jarring "Speaking Again" sound like lost treasures from an era of music that struggled to find the counterbalance between vintage rock n' roll and progressive minded pop. "Trains" itself could be the most pointedly stylized contributions to the rock n' roll catalogue that I've ever had the pleasure of writing about in my journalism career, and I have a very difficult time understanding how critics who came before me could have dismissed this man as anything other than a modern folk hero.
For the Lady is a very indulgent slab of Ross La Vel at his most unfiltered and raw state, and though it might be a bit more ambient and angular in structure than most western audiences are typically accustom to in their pop music, it's nevertheless required listening for anyone who considers themselves to have a sophisticated ear for music. I didn't know quite what to expect when I first sat down and listened to this EP the other day, but whatever I had pictured in my mind before hand was unequivocally modest compared to what I ended up consuming in these three thought provoking tracks. I'm the type of person who loves a record that is difficult to categorize using standard genre labels, and Ross La Vel strikes me as the kind of songwriter who doesn't just dislike those same labels, he straight up rejects the very notion of their relevance. I like the way he thinks, and judging from the buzz surrounding For the Lady, it looks like I'm not the only one.
PURCHASE LINK: http://www.rosslavel.com/store.html
Loren Sperry