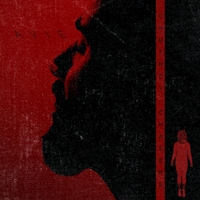 aVIEonearth is a project that, like its founder Avie, encompasses a world-reaching musical approach. The project would be gradually shaped by the artist's parents; his father is a nomadic project engineer who'd move the family on a quinquennial basis, and his mother, a classically-trained Indian musician. Avie proceeded to then take on two diversely combinative skillsets – singer-songwriter and audio engineer, honing each competently. While initially influenced by a wide range of rock music, electronic and R&B elements largely began to comprise the foundation of his sound.
Avie's latest work, Chutney Chasers, alludes to a term his friend Rishi coined, wherein a girl has an explicit interest in Indian guys. From a broader sense, however, the EP's competence lies in Avie's ability to showcase a challenging, yet concise collection of relationship-based anecdotes. Another factor I considered when going into this EP is the color tones of its cover; besides highlighting the chutney chaser in question, they bring something of a visual perspective to the EP's themes in much the same way.
Right off the bat, I envisioned those tones as creating the backdrop for the opening title track. I found that it subdued, almost somber sounding pad sequence to represent a lingering disenchantment, while the glittery synth sparks indicate a sparse high from these encounters. Though as the song's thematic leanings suggest, there is an undermining feeling of inadequacy, and ultimately, being taken for granted. That disenchantment carries over into "Tapwater," Its rather aquatic percussion a decent highlight within the song's structure. On the surface, the song centers on water in a physical sense, as it is used for rejuvenation of the body and mind. Soon as the song progresses, I appreciated how Avie delves deeper, likening water to life – something wasted through numerous unfortunate circumstances, which should be preserved as a result. Avie's vocal range is also solidly represented here, while the slight, nuanced reverb effects accentuate the song's general atmosphere. I felt the following track, "The Self," to have put the previously expressed sentiments in perspective. It sports a unique identity, both as a full song, and perhaps also as an interlude, given its free-form pacing and relatively short length. What's revealed within the track, based on further thematic leanings and its psychedelic structure, is a type of deep-set panic that manifests and enlarges over time. However, once the self is defeated, a new outlook of clarity begins to set within one's heart.
Thus, the EP's latter section places more distinct focus on such clarity. Continuing on "New Feathers," this song is definitely in line with this reinvigorated mindset, as it features upbeat instrumentation and a positive tonality in Avie's vocals. There's also subtle string elements brought into the mix, including a fuzzed-out lead guitar at the midway point. Underneath this involvement, the once subdued percussion shifts to an interesting form – simple, outright, almost static-sounding, but carrying the song to its peak performance nonetheless. The penultimate track, "Midnight Oil," seems to be the exclamation mark on this change. Beginning with an intro of reversed percussion and vocals, the song quickly comes into form with a funkified bass, making sense of the various hurdles in life that were previously deemed detrimental. A pleasant guitar melody is also prominent in the song's chorus, Avie's vocals exhibiting complementary presence alongside the rhythm. "Take Care" then closes the EP on a content note, and proves a fittingly tender return to Avie's rock roots. Absent is the hip-hop feel, dominant of the previous tracks, as a progressive folk sound takes hold. Just by this other instrumental spectrum being revealed, it's clear that Avie has a penchant for melody of multiple varieties, whether in channeling his formative sounds, or keeping with his formative musical direction.
Overall, Chutney Chasers is an exceptional sampling of Avie's talents thus far. Each song is woven with inspired sonic spectrums, effectively bringing out a mature, and equally well-rounded perspective of his emotional journey. It would definitely be interesting to see how Avie will eventually translate these ideas into a full-length setting.
Follow aVIEonearth:
Official Website|Twitter|Instagram|SoundCloud