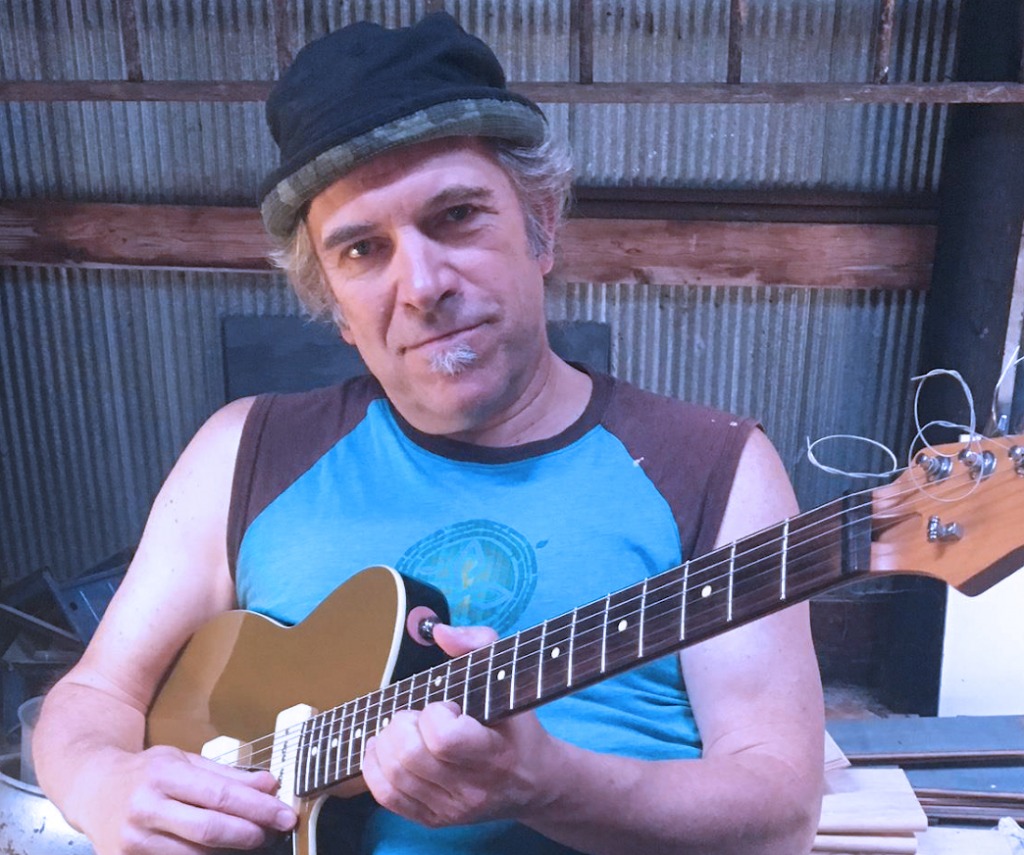 Randy Forte – "Chas Randall"
SOUNDCLOUD: https://soundcloud.com/randyforte/sets/chas-randall
Randy Forte has a number of releases under his belt positioning him as one of the most talented singer/songwriters working in popular music today, but his latest Chas Randall may be the fullest realization yet of his skill. The eleven song collection is guided by a concept – the songwriting for Chas Randall fondly looks back on the music that shaped his young imagination with tracks inspired by what he heard in the 1960's and crossing multiple genre lines. It is a deeply reflective release, in some ways, but don't mistake its reflective nature for melancholy or some sort staid retrospective on musical styles of the era. Instead, Forte's writing and performances alike are vividly engaged and he steadfastly refuses to treat his material like butterflies pinned under glass. Chas Randall, instead, percolates with a sense of urgency and tradition quite unlike other 2018 releases I am heard.
There's definitely a classic country vibe to the opener "Six Beers Away (From Crying Over You)", reflected not just in its title but in artful touches like the nearly spectral steel guitar weaving through the mix. The light touch of piano brings a cool melodic splash to the performance, nothing too ostentatious, and dovetails nicely with the song's tempered, yet emotive, thrust. "Living in Yesterdays Tomorrow" shifts gears in a compelling way. This leans in a decidedly rockier direction than we heard with the album's opener and the lightly distorted electric guitar bears down on listeners without ever overwhelming them. It's one of the album's finest songs. "Rollin'" has a great vibe and some tasty guitar licks packed into its breezy shuffle. Forte's vocal clearly relishes the song, but never overemphasizes its mood. He sounds, instead, relaxed and confident throughout.
"You Don't Love Me, Like I Love You" definitely has a retro feel, but the added suggestion of the chaotic gnawing at the edges of the tune is very good and reflective of the desperation in the song's lyrics. Electric guitar has a strong presence here, not quite as fiery as we heard with the earlier "Living in Yesterdays Tomorrow", but it does erupt for a potent guitar lead break just after the song's midway point. Listeners are carried into acoustic territory with the song "Best Friends", but Forte introduces additional instruments along the way to more fully flesh out the performance. One of the album's better examples of a great marriage between production and songwriting, "Best Friends" is intimate, heartfelt, and atmospheric. The rollicking blues "My Love Away" kicks off with an ideal scene-setting opening lyrical couplet and maintains its brisk tempo throughout while still sweetening things with backing vocals.
Chas Randall concludes with "Cross the Mississippi", a dramatic and anguished rock track with great dynamics and soulful backing vocal support. The blues pedigree of this tune becomes all the more apparent when slide guitar burns through the instrumental blend and sounds especially apt considering the discontent heard in Forte's lyrics. It's an invigorating release, from top to bottom, and has an inspired, exhilarating quality, and definitely deserves consideration as Forte's best collection yet.
Jason Richter