Little Rock, Arkansas based, Couch Jackets new release – Go To Bed, is an all-out eclectic delivery of delicate Progressive Rock music with an amalgam of different song ideas that makes it exciting, fresh and remarkably compelling. The most interesting part of that is their music is experimental and wildly reliant on texturizing over the main ingredients of the songs. Their videos are also worth noting, along with the apparent enjoyment had while making them. Every track is worth describing something about as they vastly contrast each other in the best ways an album can, and that is just the short end of it.
"Sideways Chicken" kicks things off with a melancholy acoustic-driven opener that sooths the ears without hesitation, but it essentially plays like an intro piece as it rides into the next track in the shape of "Pillos N Rillos" which really gets the set started in great fashion with an amusing tale about a hit man that uses cream pies to take out his targets. Meanwhile it is followed up with the majesty of "Vicious Children" which rains hard on the sense with all kinds of bell tones and bombast. It's amazingly original and massively infectious to say the very least about its layered ambience in general.
"Don't Think, Just Breathe" is another amusing approach to lyrics, which is about the effects of watching too much reality TV. This is another track with a video to help it get across to the world, and that's no surprise concerning the title and subject matter. And then there is "Elephant Tusk (Helluva Musk)" to take you further down their road of variety and sonic coolness. This is where things start to really hark back to the 80s when everything was so colorful and heavily Pop-driven. It goes just about everywhere this band can go to assault the senses with fantastic melodies.
"Kathy Was All Woman" is also one of the more enjoyable tracks in every way, it simply rocks and swings with the best on offer here. This song has a little bit of everything for the masses. "Hit The Sack" starts to bring the album title concept around and proves their Progressive Rock inclinations with a little piece of ear candy to set up the next piece of music. The album could use more of this, but they also made sure to apply the less is more factor, which makes them more than Progressive Rock at the end of the day. It is all blended so very well that way. The result is an earworm anyone can use in-between tracks.
There's a lot to take in with these songs as they tend to fly by and leave you begging to hear them time and again, which is a testament to its overall strength as it winds down with "Tropical Jungle Book Hour" which is an all but too short little gem that only goes to help drive the album's concept. It's a highpoint in the set for sure, with some great lyrics to go with it. But lately, saving the best for last is something I see trending, and The Couch Jackets manage to take it out with one of the most epic tracks in "Oh Opossum, My Oposum" which helps win this album in one fell swoop.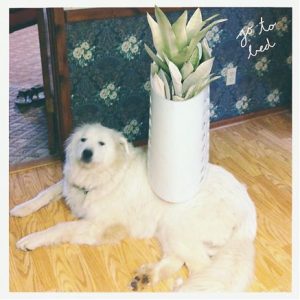 Couch Jackets Online: