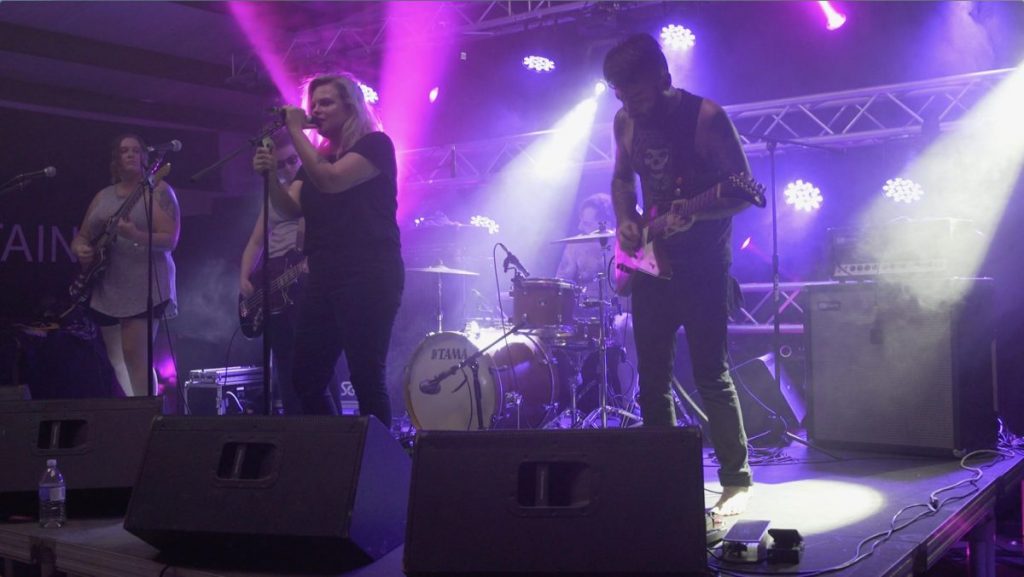 Kicking – Us Against
BANDCAMP: https://kicking.bandcamp.com/
The doomgaze genre in music is built around downcast instrumental drone and reflective, atmospheric performances that never obscure the inherent talent evident in the songwriting. Hailing out of the deep southern United States, Kicking might come off as an unlikely member of this stylistic school, but they are quickly establishing themselves amongst the finest exponents of this style to emerge in quite some time. Their new EP release Us Against features three songs sure to rapidly be incorporated into the band's live set and, unquestionably, are the fullest realization yet of their musical ambitions. Us Against is another EP release in a series of such outings for the band and sets the stage for a possible full length in the band's immediate future but, regardless, the three songs on this release illustrate how the band has rapidly progressed in the short time they've been together.
"Shallow" kicks things off on an emphatic note. The two guitar thrust of the song's musical attack is well produced, distorted, and laden with echo, but it never sacrifices its physicality for those elements. The rhythm section push is considerable here on this five and a half minute plus tune and they have enough ready creativity at hand to shift gears later in the song and transition into some powerfully atmospheric moments. It doesn't quite match, however, the thoughtfully and considered arrangement making "The Haunt" work so well. It's, arguably, the EP's most nuanced moment and the strong drumming makes for a memorable contrast with evocative guitar work that never overreaches or strains for effect. Bobbie's vocals, as well, establish a more emotive, high-stakes approach with this song that makes the song come alive even more vividly.
The closing tune, "Unkind", recalls the opener some with its focus on hard hitting guitar, but the real musical star with this track is Henry's drumming. Bassist Lacy brings additional heft to the rhythm section's attack and the solid foundation sustaining the entirety of the tune gives Bobbie's singing, plus the guitar work, an exceptional basis for making this tune get over so well with listeners. The doomgaze aspects of the band's songwriting are broad-based – they never rely on just a single strength to get over but, rather, maintain a gripping balance throughout that hints at even greater things to come.
Jackson, Mississippi's Kicking might fall into a very specific genre or sub-genre of music, but the three cuts included on Us Against showcase a band that is likely capable of much more and, fundamentally, writes flat out great songs, labels be damned. They haven't been together as a band for very long, but Kicking play like a band who have been together for many years and the obvious chemistry they exhibit will obviously continue developing with each new release. Us Against is a forceful, assertive effort bubbling with confidence that few other bands in their style or age can readily approximate.
SPOTIFY: https://open.spotify.com/album/6l7JjVowZ1EDL3824N6pWI?si=9htqaFxYSAqviDIIxDlmJw
Jason Hillenburg