Jeremy Parsons is one of the hottest young singer-songwriters on the planet, these days.  The music video for his Top 40 IndieWorld and Roots Music Report Americana chart single, "Burn This House Down" received nominations in several prestigious film festival awards, this year.  The video, shot by Three Hat Media, was nominated for Best Music Video at the Monkey Bread Tree Video Awards (an IMDB-recognized festival), the Jersey Shore Music and Film Festival, and the NCCC Film Festival. The follow-up video, "Why Is the Bluebird Blue" has also been recognized by the Jersey Shore festival.  Jeremy took time out from his busy schedule for this EXCLUSIVE interview:
ME: Please tell us your background.  How did you get into the music business?
Jeremy Parsons: The best way to put it is that I kind of just wandered into it. My Dad was big into agriculture down in Southwest Texas, just outside of San Antonio, and my mom was a retired bank manager. I had always really loved music but it was never really a thought as far as job goes until my last couple years of high school. You have a lot of choices in life and I chose to lock myself away in my room and learn to play guitar while all my friends went out and got themselves into trouble. I got really into it and soon after wrote my first couple of songs. I started playing open mics and writers rounds and then later paid gigs soon after deciding to take the show outside of my bedroom. I played down in TX until I was 21 then decided it was time to try my luck in Nashville. I've been doing this over 10+ years now and I'm still having a blast.
ME:  If you weren't making music, what would you be doing?
JP: I imagine I would be working with my Dad in agriculture somewhere. I was going to school to be a PE coach and personal trainer because I always loved being physically active and playing sports I don't think that really would've lasted though. I wasn't genuinely passionate about it.
ME:  Living in Nashville, how do you feel your location has helped and/or hindered your career?
JP: I think the location helps in the sense that it is the main tap for Americana and country music, like a home base. It makes it convenient for folks from all around the world to stumble upon you and help grow your fan base. The downside to it is that some might assume that because you live in Nashville you make the same music that they hear on the radio. There's nothing wrong with that if it's your style but for those of us who don't do that it can be a very annoying misrepresentation.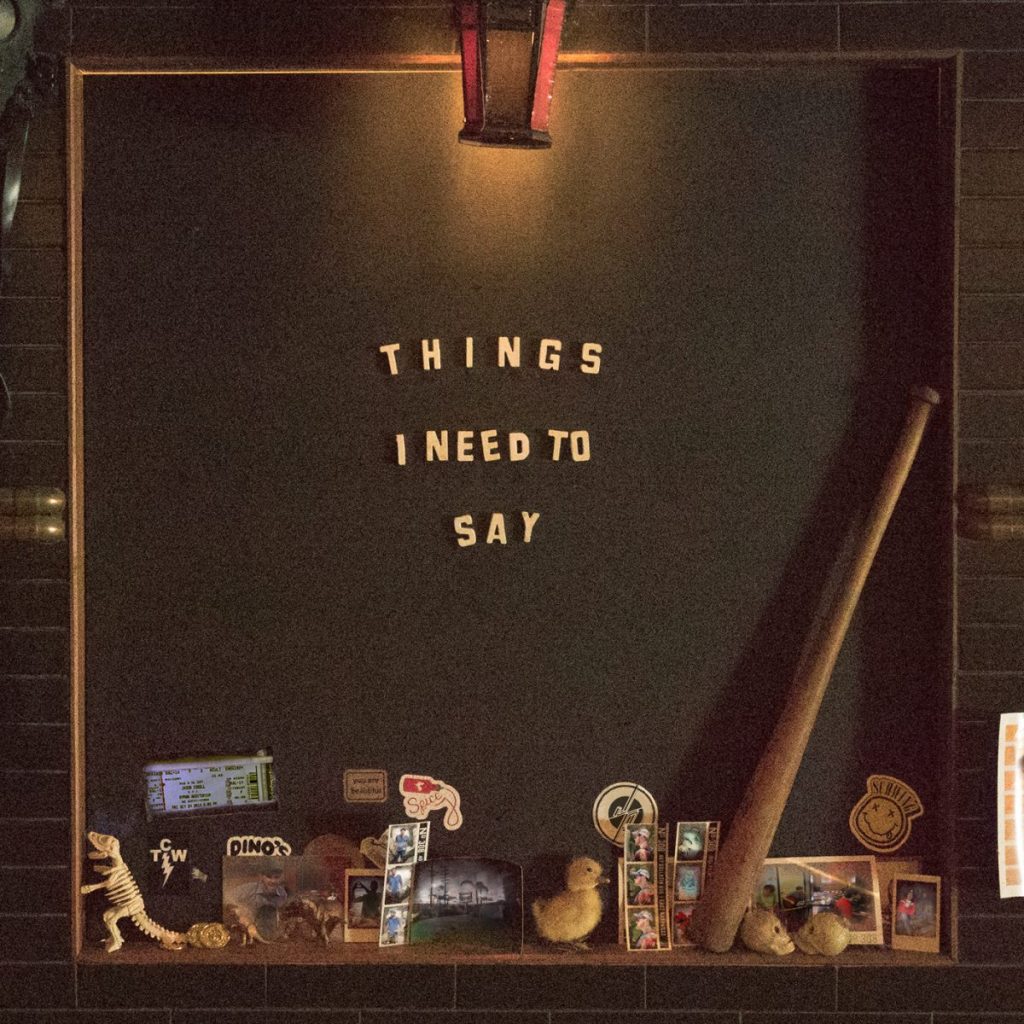 ME: Tell us about your latest album, "Things I Need To Say"
JP: This latest record means the world to me and is my favorite thing I've made to date. I was going through and dealing with a lot at the time and writing and making this record was my therapy. It helped me tap into and release and deal with feelings and emotions that would've eaten me alive otherwise. It's very personal for me and I'm grateful I was able to make it.
ME: Who are some of your biggest influences?
JP: Growing up in Southwest Texas I've always been a huge George Strait fan. I also really love Waylon Jennings, John Prine and Hank Williams Sr. Out of a newer class of musicians and artists I really dig Ryan Adams, Jason Isbell, Lilly Hiatt and Brent Cobb.
ME: What do you find to be the most difficult thing about the music business?
JP: The most difficult thing about the music business is realizing that it is indeed a business that's more focused on money and aesthetics then it is the passion that drove us all here. I've been lucky enough to consistently have people around me that are passionate about what we do in the same way as I am.
ME: Where is your favorite place that you've performed?  Least favorite place?
JP: My favorite place I've ever gotten to play was in Stavanger Norway. I was out there for a week or so a couple years back. It was one of the best crowds I've ever had. They love to dance and love to listen. As far as my least favorite place goes I don't think I have an answer. Even if the show were to go awry or I was playing for an empty room I usually had fun because I was doing what I loved. I gain and learn from it all.
ME: What means more to you: Sales, Awards, or critical praise? and why?
JP: Out of thee three choices I definitely have to go with critical praise. Sales are fleeting and awards are just things, though both are flattering, what people say and think about my record matters most to me. It's always nice to hear what people take from each song and also which one is there favorite.
ME: What is your greatest achievement, so far?
JP: This is always a matter of opinion. I've won a Texas Music Award and been in the running to be in the running for a Grammy but the standout in my mind will always be opening up for George Jones in Houston,TX at the Arena Theatre.
ME: What one song do you wish you had written, that you didn't?
JP: I love this question and talk bout it often with my friends around town. I feel like it changes depending on where I am in life as well. One that definitely stands out currently is "That's My Job" by Conway Twitty. I believe it sums up perfectly the relationship between a child and a father figure. It makes me tear up every time I hear it. I wish I could've written it for my Dad.
ME:  If I was to come to dinner, what would you serve and what movie would we watch afterwards?
JP: If you were to come to dinner I would most likely serve you breakfast for dinner. I'm not a great cook but eggs and breakfast treats are my comfort zone. Movie wise we would definitely watch Kung Fu Panda. I love cartoons in general and I love this movie specifically because the message is so powerful and pure.
ME: Thanks so much, Jeremy!  Good luck at the film festivals this summer.  All the best to you!  Find out more about Jeremy Parsons at http://www.jeremyparsonsmusic.com.