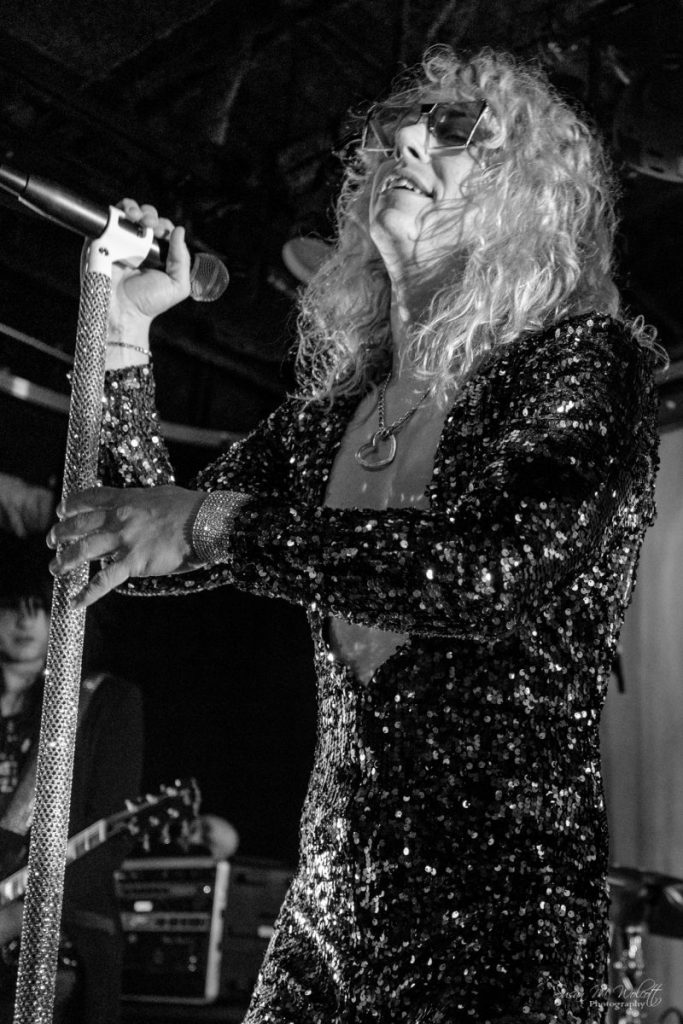 Inspired by the "big rock" sound of the 1970s and '80s, rock stars like David Lee Roth and Freddie Mercury, and dynamic bands like Van Halen, Kiss, and Def Leppard, Love Stallion is charging onto the music scene with original glamorous hard rock. The band's high energy live performances, flamboyant wardrobes of sequins, spandex and leather, and their signature "Sexy Disco Legs" have placed Love Stallion in the spotlight among Denver's hottest tickets.
Recorded at Colorado Sound Studios with Emmy Award Winner and Certified Gold Album producer, Steve Avedis (Tony Bennett, NSYNC), their debut album, "Unforgettable Ride" is already garnering critical praise from some of music's top-ranked sites.
Lead singer, Aaron Hart gave us this exclusive interview:
ME: Please tell us your background. How did you get into the music business?
Aaron Hart: Since I can remember, I've been playing, performing, and writing music. After college, I moved to Denver to learn real estate as a short stop on the way to LA to become a rock star. When the market crashed, I put my move on hold. But as luck would have it, I met my dear friend Rob McLemore (aka Crayton Huntly), the other co-founder of Love Stallion. Rob grew up in LA at the height of 80s rock, and after a stint as a pro session guitarist in Nashville, made his way to Denver.
ME: If you weren't making music, what would you be doing?
AH: Lots of partying & traveling!
ME: Living in Denver, how do you feel your location has helped and/or hindered your career?
AH: I absolutely love Denver! I love the sunshine, weather, low-key culture, and awesome people. Colorado is full of adventure seekers, and everyone is super supportive of the local arts & music. I'm from a conservative midwest culture, so the atmosphere here has totally helped our band.
ME: Tell us about your latest album, "Unforgettable Ride"
AH: Writing, recording, and performing this record has been one of the best experiences of my life. Rob & I had a dream to bring big arena-style rock & roll back, and bring it to the world. We share so many major classic influences, write so well together, and had and have such a blast doing it. It's truly a special partnership. This project allowed us to bring the best of ourselves, every song & lyric idea we've ever had, every dream & fantasy, and channel that together into something beautiful. It truly was an unforgettable ride, not only doing a full-length studio album, but meeting so many new & awesome people, sharing the project with such supportive friends & fans, and collecting plenty of wild & crazy rock & roll stories along the way.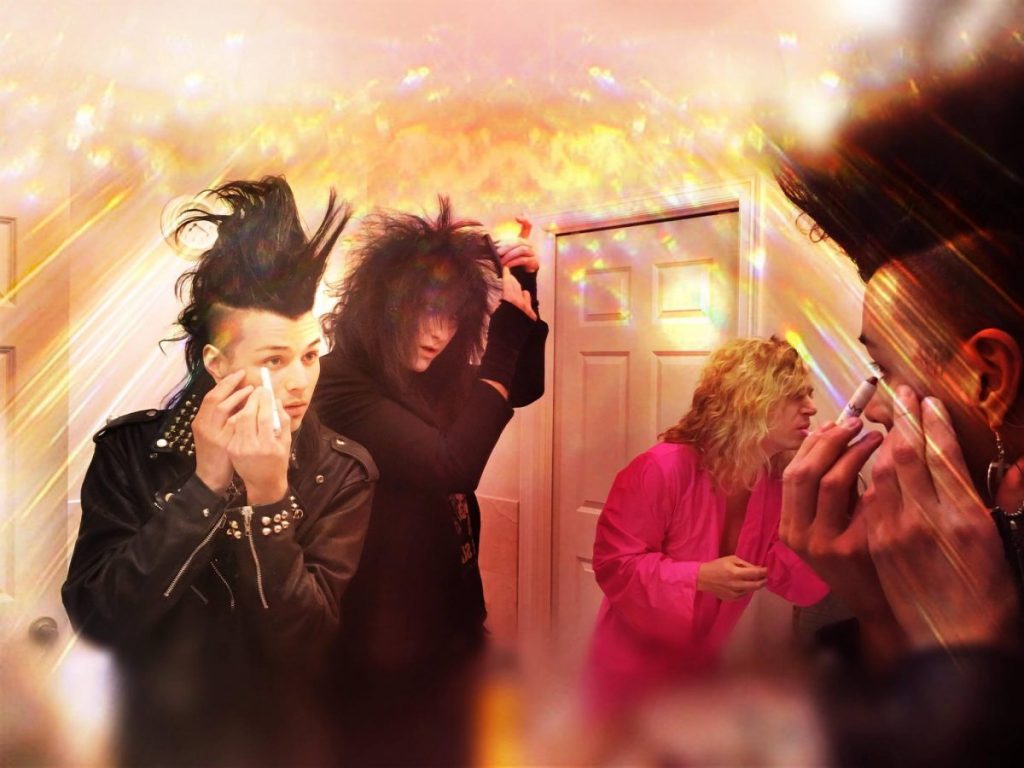 ME: Who are some of your biggest influences?
AH: Frontmen: Freddie Mercury, David Lee Roth, Michael Jackson
Bands: Kiss, Def Leppard, Van Halen, Queen, The Beach Boys
ME: What do you find to be the most difficult thing about the music business?
AH: The 'business' part definitely. We, like most musicians, are in this for the music & performance, but the harsh reality is that the 'business' side is just as important. And it's not that fun.
ME: Where is your favorite place that you've performed? Least favorite place?
AH: Our favorite show to date was our album release show at The Walnut Room in Rino Arts District in Denver. It's an intimate venue with amazing sound in the coolest neighborhood in Denver. The show almost sold out, and the energy was insane! Least favorite? Ha, I don't want to name them. But, it was a suburban bar who pushed our set all the way back to after 1am from 11pm. Still, our fans that came & stuck around, including my brother Spencer who flew out from Chicago, raged on and we still had a blast. Everyone was a hilarious hot mess at the end of the night.
ME: What means more to you: Sales, Awards, or critical praise? and why?
AH: Critical praise! We love hearing from our fans that the music brings so much energy to them, and connects with them on a deeper level. Sales, awards, and everything else are just a byproduct of good music people love.
ME: What is your greatest achievement, so far?
AH: Our new album "Unforgettable Ride" for sure. We put our heart & soul into this record, in addition to the years of blood, sweat, and tears we spent creating the music & performance. It is so satisfying to release it and have everyone respond so positively.
ME: What one song do you wish you had written, that you didn't?
AH: Bohemian Rhapsody! I think Freddie Mercury was the most brilliant musician & vocalist of modern day, and if I pulled this shit off, I would know I could do anything. I can't wait for the movie coming out in November!
ME: If I was to come to dinner, what would you serve and what movie would we watch afterwards?
AH: I would reverse that order. We'd start by smoking a J, pouring a White Russian, and cueing up The Big Lebowski. To help the munchies, we'd order tacos from UberEats.
Thanks Aaron!  Find out more about Love Stallion at http://www.lovestallionrocks.com
http://www.facebook.com/lovestallion
http://www.twitter.com/lovestallion