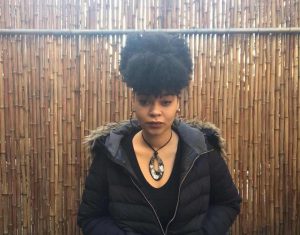 "Losing Me" by Lauria
URL: https://www.lauria-music.com/
"Losing Me" is the debut single from Montreal's Florie-Laure "Lauria" Zadigue Dubé. Her words, her voice, her essence permeate and captivate your imagination. This impressive song is just the more heightened by Lauria's intriguing delivery and smooth aura. The current student at Concordia University confidently usurps the cosmopolitan and eclectic feel from her home base to take the listener on a colorful journey.
At just about three-and-a-half-minutes "Losing Me" never struggles. The music bed moves through you like a calming stream; the intricate layers are subtly dark and masterful. As Lauria sings, her words, "My heart is light as you walk away / I deserve better than this," you start to wonder if the 'losing me' reference is about a woman reflecting on her own personality and herself into a relationship. Not so. She sings, "At the end of the day, you're the one losing me."
Lauria's voice has hints of Sia fused with Lorde. She has a tad of Sade woven into a modern-eclectic sound. As a listener, I felt like the vibe really took me down a more relaxed avenue. I didn't feel a sadness, per se, rather a sense of collected reflection. The music has a murkiness to it, a tinge of electronic vibrations colliding into brighter bursts. It's as if it were the soundtrack to Northern Lights of Aurora Borealis. Her siren call could be a beacon amongst a blanket of stars. Her vocals are just another channel in Montreal's skyline, changing its makeup and presence.
Surprisingly, this song isn't a fast-pace dance tune. It's a slow build and perhaps purposely, the kind of music you'd hear walking away from someone. Lauria's mesmerizing voice is intricate enough that you feel like every moment you're in for a surprise. The chorus is catchy enough, but it's the space she fills between the music and the vocals that grabbed me as a listener. Be it the pulsating beats or the vibrant use of the phrase "this shit is crazy" Lauria's laissez faire attitude to her subject comes across both deliciously arrogant and prideful. I felt like I knew her for years after listening.
Approaching this song as a generic Top 40 is unfair. This song stands alone and shows prowess and power. Her roar is softer but mighty. Sure, there are times when I thought to compare the rhythm to Justin Timberlake's emotional "Mirrors" or Sia's "Elastic Heart" or even "Titanium," but Lauria is just spectacularly unique. She's raised the bar and has taken a giant leap in showing she's capable of much more than the current crop filling the terrestrial airwaves. She's a great match for any Spotify playlist.
Lauria stated in her press release: I want potential fans to connected me with an artist through my songs. I want to create something that'll make others feel a tenth of what I feel during these moments when I am inspired, no matter the genre. Lauria accomplishes this repeatedly in her debut track. This ballad is a statement that takes no prisoners. "Losing Me" is a win-win.
NAPSTER: https://us.napster.com/artist/lauria/album/losing-me
Eric Jarvis