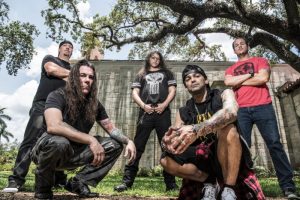 Brown Kid – Rusty Strings
SOUNDCLOUD: https://soundcloud.com/brown_kid_music/sets/rusty-strings
Brown Kid's third studio release and first EP Rusty Strings lays the foundation for the next lap of this talented Peruvian singer/songwriter's artistic development. The six song collection arrives with a smattering of press describing the "island" qualities of Brown Kid's music, but his musical range is much wider than that. Brown Kid's music can be described as more of a synthesis of Latin, island, pop, and singer/songwriter influences colored by Brown Kid's own personality. I like the upbeat tenor of Rusty Strings, but it's never a saccharine affair. Instead, there's ample intelligent humor, melodic strengths galore, and Brown Kid takes his obvious musical and vocal influences and transforms them into a style with personal meaning. One of the EP's most distinctive tunes, the opener "Welcome to My Funeral", illustrates his personal touch in a way nothing else on Rusty Strings equals.
The humor of the EP opener subsides with the follow up "La Farra". This is a more open-hearted, sunlight streaked tune with an irresistible bounce from the first and a confident swagger in Brown Kid's singing that never overreaches for effect. Instead, he propels his voice through these songs like they've been waiting, lying fallow, for him to give voice to their words and emotions. The guitar work is fluid and embraces a relaxed melodic sophistication that's sure to delight many listeners. The artfully considered opening to "Hole in the Wall" gives way to a near shuffle tempo that Brown Kid carries off with great aplomb. I think this is one of the most outright likable tunes on the EP, free of any pretensions and stands out thanks to some especially finessed acoustic guitar work that goes above and beyond.
Another winner on Rusty Strings comes with the song "Jamaciamecrazy". Anyone expecting Brown Kid to crudely mimic the reggae forming the soundtrack of island life will be sorely disappointed, but less facile listeners will stick around for the EP's most upbeat number and a sterling example of the musicianship underpinning this EP's excellence. The collection's high point arrives with the title song. He spices up the performance with a little rap influence , it's a twist to his style that makes this tune stand out much more than anything else we've heard so far. The conclusion "Complacency" may fly under listener's radars thanks to its low key, understated subject matter and design, but it's a fitting and pensive close for this EP. I think Brown Kid's Rusty Strings is one of the year's finest releases in any genre and the natural sound of both the songwriting and presentation showcase an artist who shows no signs of slowing down.
Eric Jarvis