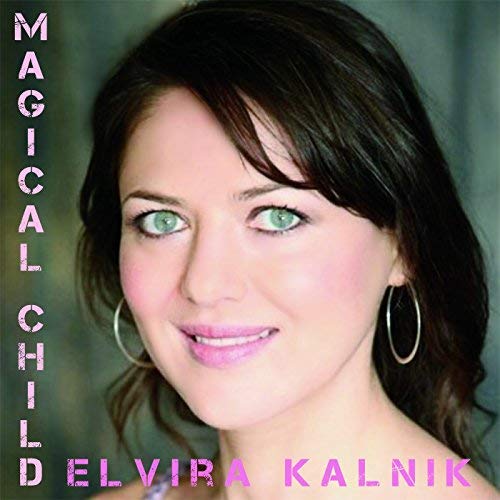 YOU TUBE: https://www.youtube.com/user/ElviraKalnik
Elvira Kalnik has been on a hot streak this year. On the heels of her critically acclaimed debut album Peach Pink, she's gained an almost cult like following of fans spanning the United States and extending to her native Europe, all of whom are captivated by incredible talents with a mic in her hand and pure magic behind the soundboard. Her new album Magical Child promises to be one of the most anticipated releases of the next year, and its lead single "Just Dance With It" gives us an inside peek of what is sure to be not only one of the hottest sounds of 2018, but one of the most influential in pop entering the 2020s.
There's an almost operatic quality to "Just Dance With It" that makes it instantly more epic and thunderous than what her closest rivals have released this year. I found her scathing back and forth dueling with the bass to be particularly memorable and bold, her prose and her flow equally imprinting a significant tone on the track. I wasn't surprised when I learned that Elvira Kalnik is not only a skilled entertainer but a well-educated, intellectually adept one as well. Her compositions definitely allude to as much in their dexterity.
"Just Dance With It" is EDM at its most minute, subtle form. Elvira's sound centers around an adherence to minimalism that cuts out any and all extended fats from the metaphorical chop, leaving only the most tender and quality bits for us to consume. In that spirit, I feel like this song's success symbolizes the transitional point that electronic dance music is at right now, in that the overly indulgent, gorging wail of old is no longer relevant, and a new postmodern style of reserved rhythm is taking its place (in my opinion, for the better).
The main problem with Top 40 right now isn't that there's a lack of talent in pop music. It's really that the artists who dominate the charts seem unwilling, or more likely incapable, of experimenting with anything that goes beyond their creative comfort level as it stands today. How depressing a world would it be if everyone relied on sequels and reboots as a means of expression? Let's just say it isn't one that I would ever want to live in. Creativity is the nature of mankind's continued growth and survival. It's nice to see artists like Elvira not taking shortcuts and staying true to their craft.
In many ways, Elvira Kalnik embodies all of the biggest trends in pop music right now. She doesn't overstate her persona. She's not drenched in melodies that can be easily traced to artists of the past. And most importantly, she doesn't go cheap when it comes to expressing her artistry. In both the indie and the mainstream music communities, this is what makes an artist transcend the role of player and star; this may well be both the perfect moment and circumstances for Elvira to make her well-deserved ascent to the top of the heap.
I-TUNES: https://itunes.apple.com/kg/artist/elvira-kalnik/590676215
Trace Whittaker