Alice In Chains are on the European leg of their 2018 tour and only a couple of days after visiting Zagreb, Croatia and Vienna, Austria they played a packed show in Budapest, Hungary.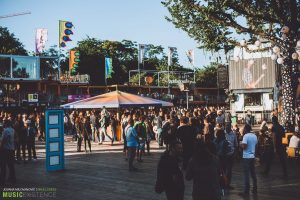 Budapest Park is a wonderful outdoor venue and Sunday evening couldn't felt better with 70 degrees. The pre-show atmosphere was pretty much electric since the Seattle rockers haven't visited this part of Europe that often and I'm sure a lot of people in the audience (including yours truly) were seeing them for the very first time.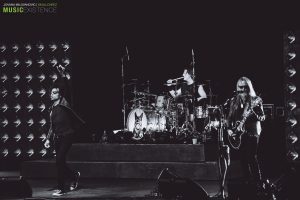 They opened with "Bleed The Freak" (from their debut "Facelift", released in 1990) and the bar was set high right away. Followed by "Check My Brain" (from their 2009 comeback album "Black Gives Way To Blue") and its thunderous riff, it was both pleasure and relief to see and hear William DuVall stepping into Layne Staley's shoes singing his vocal parts so convincingly and at the same time seeing him feeling real tight with the band while playing newer stuff he participated in creating together with the group.
Singer Layne Staley (1967-2002) was a big part of Alice In Chains so when the band announced reunion shows in 2006 saying that William DuVall was under pressure is pretty much an understatement. Replacing a singer is not an easy task, especially when someone was so unique in style like Staley was. But with a comeback album so good as "Black Gives Way To Blue" was, the pressure was still not off completely – new songs were great but could DuVall pull off the early songs well live?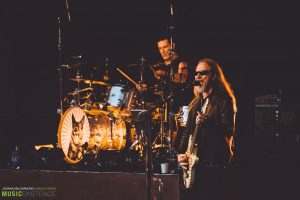 Jerry Cantrell is the key factor here. Not only a founder, lead guitarist, co-lead vocalist and a main songwriter – he always had that specific vocal style with distinctive harmonized vocals between him and Staley and it showed only during the comeback album and reunion tour, save for Staley, how important Cantrell is/was for the band – Jerry Cantrell is the heart of Alice In Chains. He has every right to carry the torch and the legacy of Alice In Chains should live on.
Therefore DuVall's part as a frontman and not a showman is interesting. He is there to work the crowd but he never ever steals the thunder from Cantrell. They both perform for the sake of the songs and that's a pleasure to behold. Four guys playing on stage and the crowd singing their hearts out.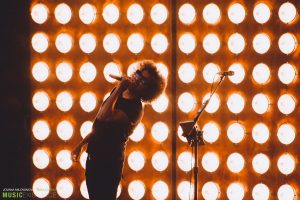 "Them Bones" and "Dam That River" fired up the audience pretty much since "Dirt" is Alice In Chains' best-known album. The rush you get upon experiencing two songs in the same running order as they were on the album is a unique thing, something that generation of fans that prefer whole albums rather than singles as a whole listening experience can relate to. Followed by "Hollow" (off 2013's "The Devil Put Dinosaurs Here") and "Last Of My Kind", they changed pace with "Down In A Hole" for a slower part of the set. Fans of Alice In Chains have their own personal faves among tracks and that fact alone shows how many great songs the band have under their belt.
"Nutshell" was dedicated to both former members, Staley and bass player Mike Starr (1966-2011) and "Nutshell" and "No Excuses" (both off 1994 EP "Jar Of Flies") were just a tad more emotional than usual, thanks to Cantrell's fantastic emotive solos on his G&L guitars. Mike Inez' blissful smiling while playing distorted bass over acoustic driven song is a nice touch (soundwise) and a great detail (moodwise) that perfectly sums up the melancholic yet beautiful melodies vs. powerful riffs and the energy the band relies on.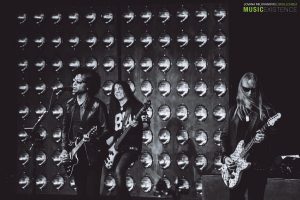 Some fans favor Alice In Chains' eponymous 1995 third album, which was presented by heavy sounding "Again" and a tad lighter "Heaven Beside You". However, my personal gig highlights would've probably been "Nutshell" and "No Excuses", if there were no "It Ain't Like That" and "Man In The Box" following them.
The crowd was singing louder as the show progressed and it was overwhelmingly beautiful experiencing unison singing of "Man In The Box" with a few thousand attendees.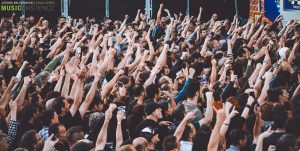 I was thrown right back into my 7-year-old self when I saw a video on MTV in 1990 and got hooked instantly. In that kind of moments nostalgia hits you so hard that you begin to wonder if that's how time travel actually works. Seattle grungers encored with "The One You Know", a hard-hitting brand new track off their soon-to-be-released new album "Rainier Fog", followed by two more tracks – "Would?", probably band's biggest hit, and "Rooster", in which the crowd's throats simply overpowered Cantrell's and DuVall's voices coming from the PA. They thanked us once again for the commitment and promised they'd be back soon.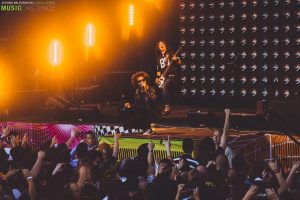 Out of the big four of grunge, Nirvana and Soundgarden are no more. Pearl Jam might seem like a rockier bunch live with Springsteen-vibe jams while Alice In Chains might seem more depressing atmosphere-wise but don't let that fool you – Alice In Chains are also much more metal-driven and when they kick hard, you're in for a treat.
Next stops are Berlin and Cologne (now sold out), Werchter, Belgium; Montreux, Switzerland and Milan, Italy; after Europe and two shows in Israel they are heading back to the States, so better do yourself a favor and catch these guys this summer while they're hot n' running. The band is probably gonna focus more on playing the new stuff once the new album drops, so if you prefer the 90's songs kinda setlist go see them now and enjoy the hell out of their show.
Show review: Danilo Nikodinovski
Photography: Jovana Milovanovic Skullcheez
(more photos below)
Budapest Park setlist:
Bleed The Freak
Check My Brain
Again
Them Bones
Dam That River
Hollow
Last Of My Kind
Down In A Hole
No Excuses
Stone
We Die Young
Nutshell
Heaven Beside You
It Ain't Like That
Man In The Box
Encore:
The One You Know
Would?
Rooster
07/03 – Berlin, DE @ Huxley's Neue Welt
07/04 – Cologne, DE @ Live Music Hall
07/05 – Werchter, BE @ Rock Werchter
07/07 – Montreux, CH @ Montreux Jazz Festival
07/08 – Belfort, FR @ Les Eurockeennes 30
07/10 – Milan, IT @ Ippodromo Snai San Siro
07/13 – Madrid, ES @ Mad Cool Festival
07/14 – Lisboa, PT @ NOS Alive
07/17 – Tel Aviv, IL @ Caesarea
07/18 – Tel Aviv, IL @ Caesarea
08/22 – Vancouver, BC @ Queen Elizabeth Theatre
08/25 – Seattle, WA @ White River Amphitheatre
08/26 – Portland, OR @ Sunlight Supply Amphitheater
08/28 – Paso Robles, CA @ Vino Robles Amp
08/29 – Los Angeles, CA @ Palladium
08/31 – Riverside, CA @ Riverside Municipal Auditorium
09/01 – Las Vegas, NV @ The Pearl
09/03 – Tucson, AZ @ Tucson Music Hall
09/04 – El Paso, TX @ Abraham Chavez Theatre
09/06 – Austin, TX @ ACL Live
09/07 – Houston, TX @ Revention Music Center
09/08 – Dallas, TX @ Pavilion @ Toyota Music Factory
09/10 – Tulsa, OK @ Brady Theatre
09/11 – Kansas City, MO – Midland Theatre
09/13 – Denver, CO @ Fillmore
09/15 – Phoenix, AZ @ Comerica Theatre
09/16 – San Diego, CA @ Kaaboo Festival