Matt Westin was born and raised in a blue collar family in a middle class suburb of Pittsburgh, PA. From a young age, he pursued various passions, including academics, sports, acting, and music. After years of searching, Matt found true fulfillment in the creative outlets of acting and singing, dedicating himself to his artistic pursuits, and walking away from a promising career in engineering. With the influences of many legendary artists, ranging from Johnny Cash to Garth Brooks, "all the way" to Frank Sinatra, Matt found his voice. The thrill of live performance fed his desires, as he honed his vocal ability in bars and clubs around Pittsburgh for over a decade. His obvious drive and talent quickly won over his family's initial disapproval of his walking away from an engineering career, and they became his biggest supporters. Tragically, after a bravely fought battle with Leukemia, Matt's father succumbed to complications of chemotherapy, in April 2016. As a true family man, Matt was utterly devastated and struggled day to day with the reality of his father's death. After months of depression, instead of self-destructing, Matt decided to honor his father's memory, by finally pursuing his music career, as his father had encouraged.
Deciding to make a country record in his father's honor, and being introduced by a mutual friend, to world–class musician/songwriter/producer Bryan Cole, the stage was set. Bryan took on the project as producer, believing in his talent and vision, and guiding Matt in making a first-class country record. Bryan recruited long–time friend and mix engineer, Doug Kasper to record and mix the record at nearby Tonic Recording Studios. With radio-ready songs, legendary musicians Mike Brignardello (Big & Rich, Blake Shelton, bass) and Steve Hinson (Dolly Parton, Luke Bryan, steel guitar), and an amazing up- and–coming musician, Adam Ernst, Matt dedicated an entire year to making the record he and his father would be proud of.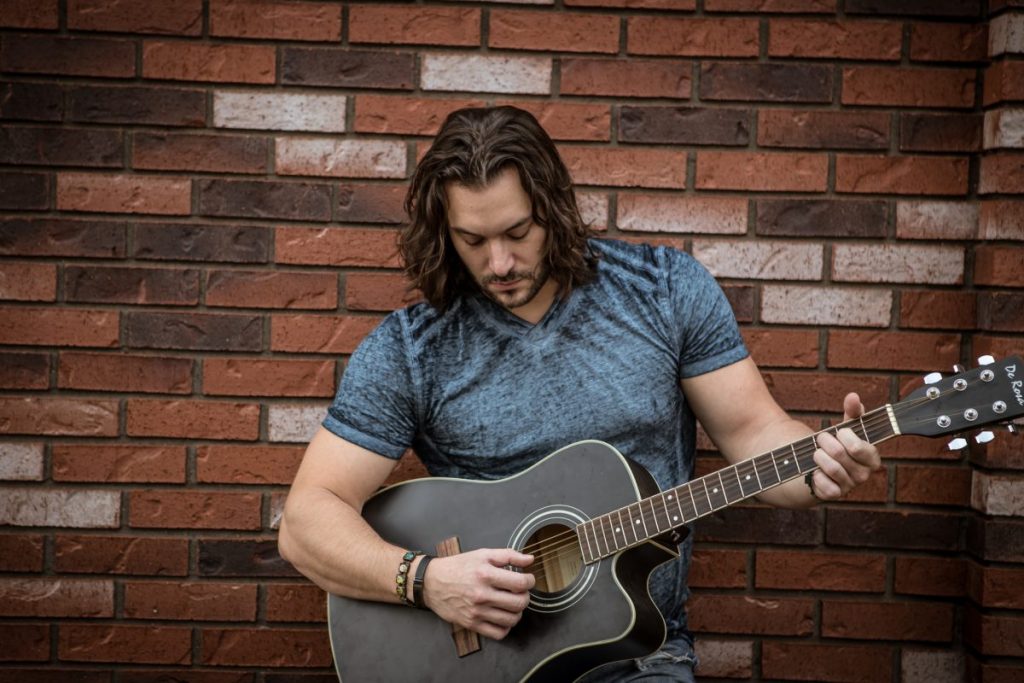 Recently, Matt was named the International Music and Entertainment Association's Male Country Artist of the Year.  He took time from his busy schedule to answer a few questions exclusively for Music Existence:
ME: Please tell us your background.  How did you get into the music business?
MW: I was born and raised in a blue collar family in a middle class suburb of Pittsburgh, PA. I've been involved with music from a very young age, playing multiple musical instruments in grade school. But it wasn't until college that I found my true passion for singing. That passion has continued to grow through many different jobs and years of soul searching. I was miserable as an engineer, living in a cubicle and screaming on the inside that I don't belong there. I moved on from engineering to pursue acting, but just as I made my way out to Los Angeles to further my acting career, my father got sick. After he passed away, in what I can only describe as a spiritual experience, I just knew in my heart and soul that I had to honor my father with my passion for singing, which he had always encouraged. It was and is a huge part of my ongoing healing process. Looking back, music has helped me get through a lot of difficult times in my life. I may have explored a variety of paths over the years, but I think that's what has made me who I am as a man and an artist today, so I wouldn't change it.
ME: We know your dad passed a few years ago, and that you dedicated your first album to him.  Tell us about the man behind "Legacy:"
MW: I always looked at my dad like he was Superman. When he was a young man, he was a star football player and incredibly strong. He got his strength from my grandfather and great grandfather, and he was very proud of it. He met my mom in high school, and they were together ever since, married for 43 years. He worked his fingers to the bone in the steel mills here in Pittsburgh as a machinist to support our family, while my mom stayed home to raise me and my brothers. He loved sports, fishing, working around the house, and learning about God. Unfortunately, he was severely injured while working and blew out 3 discs in his back. 4 major surgeries later, he was never able to work again and in constant pain due to the trauma of nerve damage and the rods and screws in his back, along with a spinal fusion. His lifestyle as a hard working tough guy changed overnight, and he was never able to work again at the job he loved. He suffered a lot of pain in his life, but he never let it beat him. He really was a super man and a great dad and role model. But 20 years of living that sedentary lifestyle, taking all kinds of medications, contributed to his health issues, which ultimately led to his passing away from cancer in 2016 at the age of 64. I miss his wisdom and his straight shooting personality. He was tough but also tender hearted and a funny guy when you got to know him, and he would do absolutely anything for his loved ones. He literally broke his body to support his family, and he loved us unconditionally. I can honestly say he is the toughest and bravest person I've ever known. He had a big, almost kingly presence about him, and anyone who knew him well would say the same thing. I know how proud he is of me right now. He always was. I can't think of a better name for my album than "Legacy."
ME: Being from Pittsburgh, how do you feel your location has helped and/or hindered your career?
MW: I'm a big believer in the saying "everything happens for a reason". That being said, Pittsburgh has been an incredible place for me to get my career started. I was blessed to work with an incredible producer, Bryan Cole, at a first rate recording studio called Tonic Recording Studio here in the Pittsburgh area. They brought in some world class musicians from Pittsburgh and Nashville, and we put together this incredible album. Pittsburgh was an incubator and a jumping off point for my career, and I wouldn't have changed that if I could. But at this point, Pittsburgh is not the best place for me to continue the growth of my career to greater heights. I plan to be in Nashville by year's end, where I can work with and build relationships with people who will help me advance my career.
ME: Tell us about your latest single, "Farm Town."
MW: I went through a lot of material to find the right mix of songs. I needed songs that meant something to me. I needed songs that had heart. I needed songs that people could relate to and that represented who I am as a man and an artist. And I also needed songs that rock! Farm Town fits well into all of these categories. It was written by a lovely lady named Carlene Thissen, who was inspired by the town of Immokalee, where she spent many years. Farm Town celebrates the way of life that she cherished so much and honors the people that live it every day. It was co-written with the incredible Alabama singer/songwriter Danni Ri, who helped put some of the finishing touches on the song to give it a little more grit. In the end, with the genius of my producer Bryan Cole and the incredibly talented people I was blessed to work with, we turned this homegrown song into a rockin', fun, and fitting tribute to the people of Immokalee and all the hard working people across this great country.
ME:  Who are some of your biggest influences?
MW: I have a lot of different influences, since I enjoy so many genres of music. But the biggest influences in my personal brand of music are Toby Keith, Johnny Cash, Garth Brooks, and (believe it or not) Frank Sinatra. I first started learning how to sing by emulating Sinatra. So, even though I am a country artist, Frank was a huge influence on me developing my voice. I think the grit of Johnny Cash and the rockin' styles of country like Toby and Garth rubbed off on me a bit.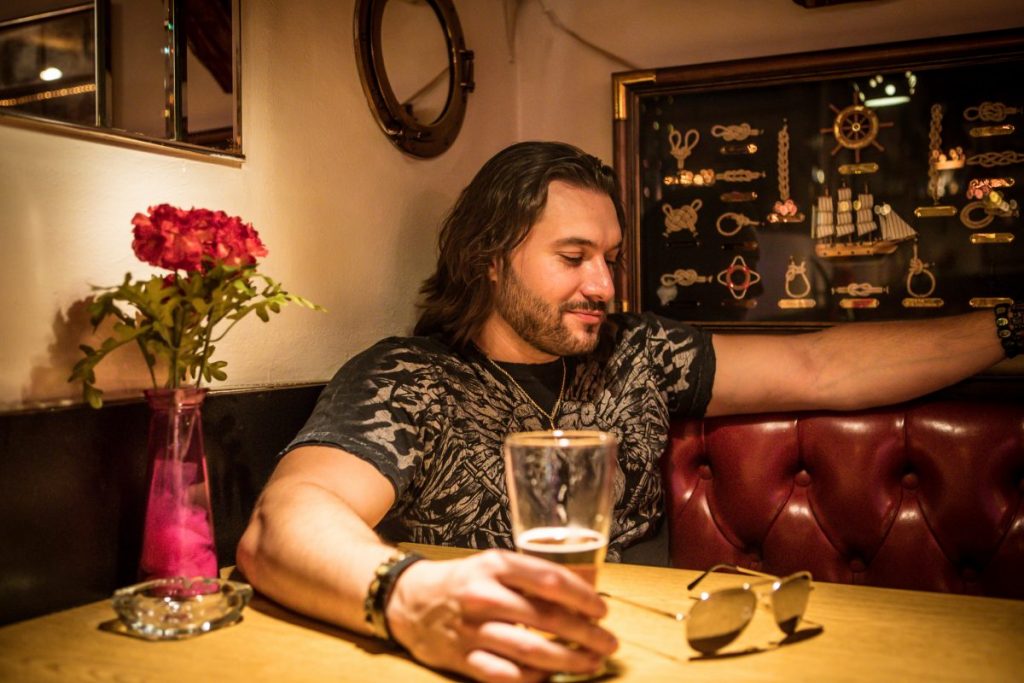 ME: Any plans for a tour?
MW: As a solo artist, I don't have a band to tour with yet. But now that I'm planning my move to Nashville soon, that might change very quickly, and I hope it does. I would love nothing more than to get out there and perform for the fans all over the country.
ME: Where is your favorite place that you've performed?  Least favorite place?
MW: I was blessed to be invited to perform my album songs at a New Year's Eve event last year in Pittsburgh for a few hundred people in a beautiful ballroom. That was pretty special. But I've performed in other bands for years, and I'd have to say the worst place I've ever performed was at a social club that had absolutely terrible acoustics. The sound would just bounce off of every wall. We had to turn down the volume a bunch just so it didn't sound awful while also blowing out everyone's eardrums.
ME:  What was it like working with Bryan Cole, as a producer?
MW: It was nothing short of awesome. He is such a talented musician and producer. But more than that, he is truly a wonderful human being and a ton of fun to work with. He's become a mentor and a friend that I wish I had a long time ago. I hope I get to work with him again in the future.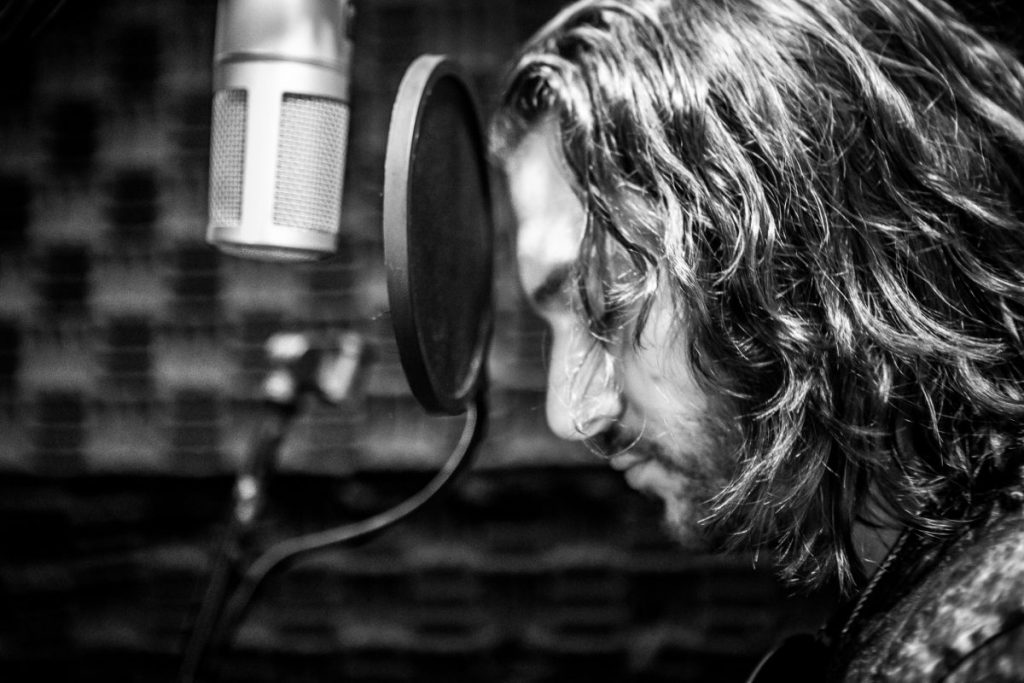 ME: What is your greatest achievement, so far?
MW: To put it into perspective, I've done a lot of things in my life that I can be proud of. I graduated with two engineering degrees from Carnegie Mellon University. I moved across the country to Los Angeles to pursue acting. I've won a ton of trophies over the years. But none of those things make me nearly as proud as honoring my father's legacy with my debut album. This is a huge milestone in my career and my life, and I have so many people to thank for helping me along the way.
ME: What one song do you wish you had written, that you didn't?
MW: Jamey Johnson's song In Color. That song reminds me so much of my grandparents.
ME: If I was to come to dinner, what would you serve and what movie would we watch afterwards?
MW: I've been on a seafood kick lately. Recently, I made baked orange roughy topped with homemade crab cake mix, which I made from scratch, topped with some shredded parmesan cheese and bread crumbs for a little crunch. I had some left over crab cake mix, so there were a couple crab cakes too. There'd be a side of buttery, cheesy, garlicy, zucchini noodles, which are delicious if you cook them right. But there's a chance we'd just order a pizza and watch "Grandma's Boy!"
ME: Thanks Matt and Good Luck in the future!!  See you in Nashville!  Be sure to check out Matt's debut album, "Legacy."
https://www.facebook.com/MattWestinMusic/