It's hard to imagine that it has been 2 weeks since this festival first kicked off with a bang in Leeds City Centre, as many bands from many subgenres of rock and metal descended into the city, performing music for tens of thousands of fans. As this festival has taken place for over 10 years, and expanded to 3 new locations, how did the performances fair in this first day of festivities?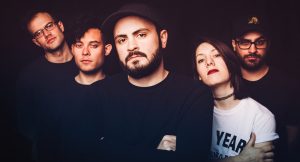 Firstly, New Jersey rockers Can't Swim lit up the Signature Brew stage with their fire and energy; so much power came from their set, including songs from their album Fail You Again, as well as every member of the band looking like they were having a fantastic time on that stage. It was the right kind of grit and power needed for that stage at that time in this festival.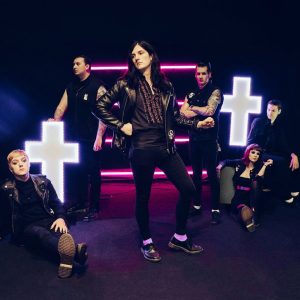 Next were Southampton goth punks, Creeper, who have a fantastic fanbase crowding in the Jägermeister Stage. Whilst they didn't disappoint, with both their fiery passion on surprising tracks like "Winona Forever", and tender tracks like "Crickets" and "Misery", there is somewhat of a fatigue of playing these same songs constantly. Sure, they are all fantastic songs, and the band are always great to see live, but it's getting to the point where it's becoming stale, so can only hope that new material will be written and added to the setlist soon.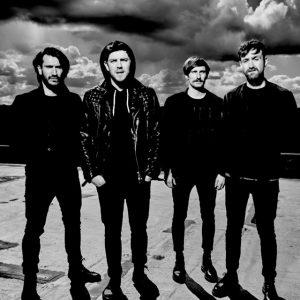 After them were Scottish band Twin Atlantic, a surprising addition as they performed on the Monster Energy Stage, but they gave a fantastic performance all the same. They can be a band you can relax to, share a drink with someone as you listen to them, as well as being that energetic band you can jump to with songs like "No Sleep" filling the airwaves of Leeds.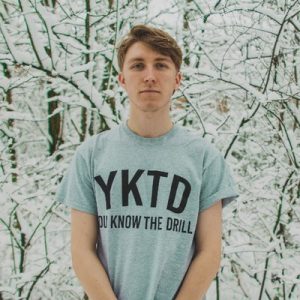 Next was Birmingham's Luke Rainsford, making an interesting change of sound at The Key Club Acoustic Stage, but a needed sense of calm nonetheless. Rainsford is one emotional performer, you can tell that every song comes from the heart, and it was a needed addition with the louder bands surrounding it. An underrated performer that should be heard by more people.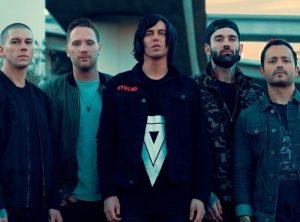 Back at the Jägermeister Stage, it was Sleeping With Sirens, who, whilst had energy in their music, and did deliver well, mostly played more material from their recent albums with their shift in style, with only a few well known songs from their older albums, like "If You Can't Hang" and "If I'm James Dean, You're Audrey Hepburn". This isn't necessarily a bad decision, however it does present a disappointment to fans who were hoping for a more mixed set. Not bad, but not the best set of the day.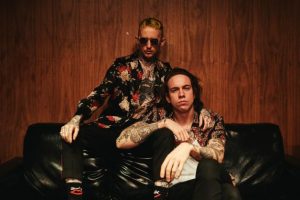 Staying at the Jägermeister Stage, Frank Carter & The Rattlesnakes were able to pick up the energy with the raw punk style they're known for. As a frontman, Frank Carter is very welcoming and engaging, knowing his audience, and interacting with them as much as possible, for example, having a "Women Only" crowdsurfing to "Wild Flowers". One of the best performances of the day; a band to check out if they come anywhere near you.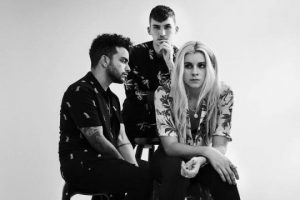 Another at the Jägermeister Stage were PVRIS – interesting choice to have a synth-rock band headlining, but PVRIS have proven themselves to be more than that. Frontwoman Lynn Gunn has one of the best voices in modern rock as it's theatrical and passionate, but also tender, especially in a song like "You And I". All of the band seemed involved with what they were performing, including a drumming moment from Gunn and touring drummer Justin Nace. PVRIS are one not to miss out on, so be sure to catch a show whenever they tour around you.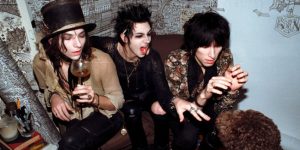 Popping over to the RockSound Breakout Stage for the last act on that stage, Palaye Royale knew how to rock as the sun was going down over Leeds, even playing through a few technical difficulties. Fantastic drumming from Emerson Barrett, and the vocals from Remmington Leith are some of the most unique vocals in rock today, delivering the crazy energy needed for their music, and that crowd, especially when performing their own songs, like "Mr Doctor Man", as well as taking their own version of My Chemical Romance's "Teenagers". This band needs to be shown more, especially in larger arenas, and not ones to miss – another band not to miss.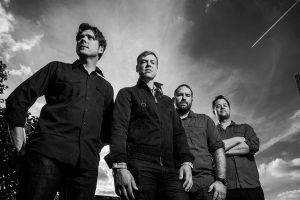 Finally, rounding up the festival on the Monster Energy Stage, pop punk legends Jimmy Eat World presented an interesting performance; a mix of their lively and soft hits, but all seemed a little lifeless on stage, with the band looking bored and stuck in one spot most of the time. Whilst they sounded powerful, as well as beautiful with the song "Hear You Me", it was a little mediocre ending to an all-around great festival.
Overall, there were a few hits and misses during the day, but the energy of the day never ceased; no matter who was performing, everyone had left with a smile on their face, expressing how much fun they had that day. We can only expect greater bands and artists from this festival in the years to come, and next year's festival can't come sooner enough.