Las Vegas' largest Reggae event, Reggae In The Desert, returns to Clark County Amphitheater on June 9, 2018. Anchored by the powerful reggae music from artists all over the world, Reggae In The Desert will also feature craft and food vendors showcasing their one of a kind creations throughout the entire day.
Eight artist will perform during the one day event, held in the heart of downtown Las Vegas at the Clark County Amphitheater. You may purchase tickets now before prices go up, day of show: 2018 Reggae In The Desert Tickets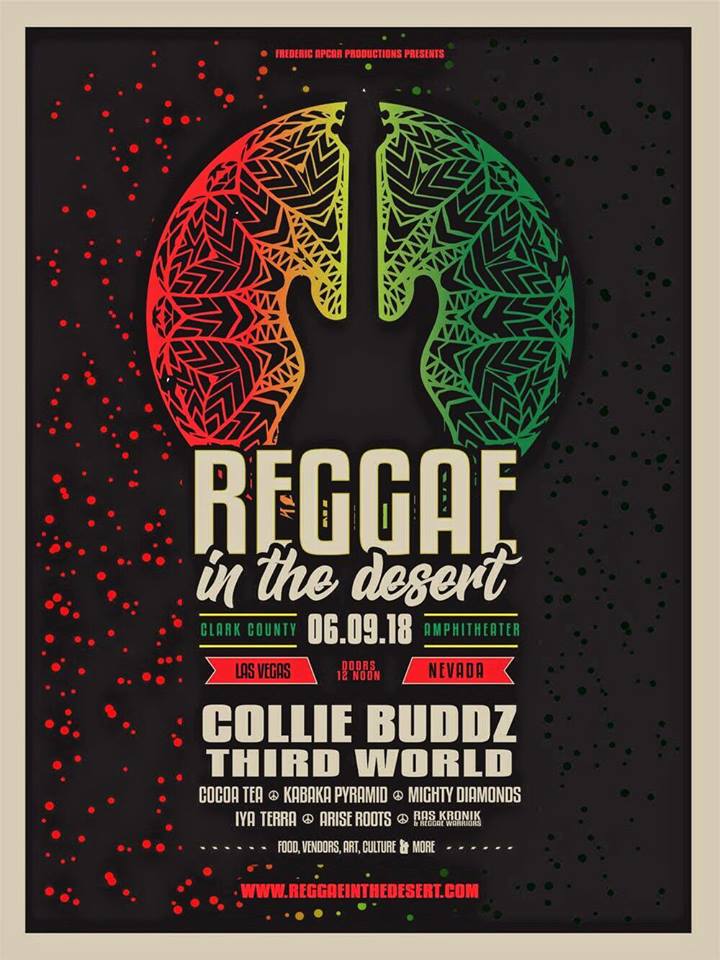 Set times (subject to change):
DOORS 12
1:00-1:40 Ras Kronik
2:00-2:40 Arise Roots
3:00-3:40 Iya Terra
4:00-4:40 Mighty Diamonds
5:00-5:40 Kabaka Pyramid
6:00-7:00 Cocoa Tea
7:30-8:30 Third World Band
9:00-10:30 Collie Buddz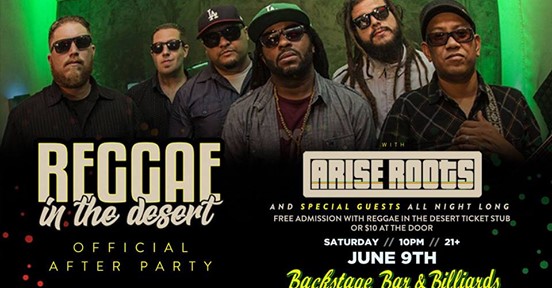 The official Reggae In The Desert After Party with Arise Roots and special guests will take place at Backstage Bar and Billiards. Tickets will be $10 at the door or FREE with your 2018 Reggae In The Desert ticket.
Blankets for lawn seating are permitted, as well as one unopened/factory-sealed bottle of water per person, still cameras (no video) and sunscreen. No weapons (with or without permit) are allowed. Other forbidden items include blow horns, balloons, umbrellas, lawn chairs, squirt and water guns, or video equipment. No consumption of any illegal substances on festival grounds. No video equipment, unauthorized vending, concessions.
Checkout a few of our images from last year's Reggae In The Desert:
For more on Reggae In The Desert:
https://www.reggaeinthedesert.com
https://www.facebook.com/reggaeinthedesert
https://www.instagram.com/reggaeinthedesertlv