Nova Rock just published the timetable for the festival. You can see when your favourite bands are playing on the posters below or you can download official festival app for the timetables and more here:
iOS = http://bit.ly/NR18IOS
Android = http://bit.ly/NR18Android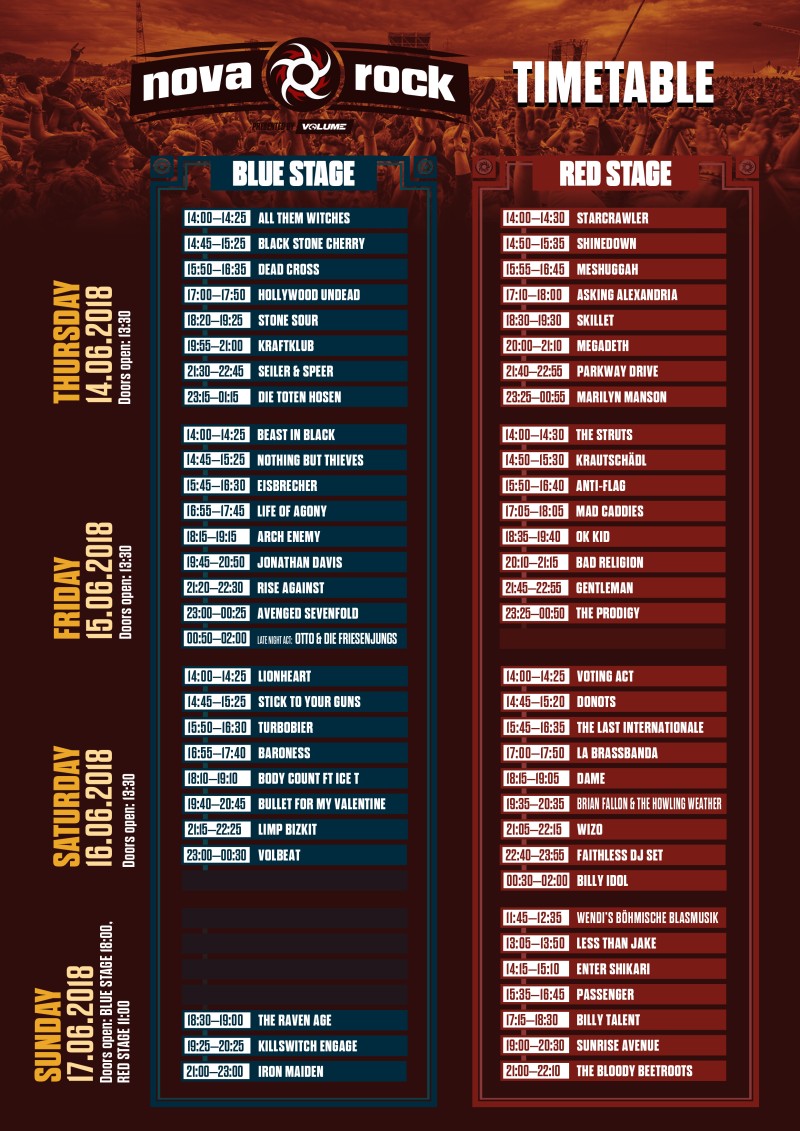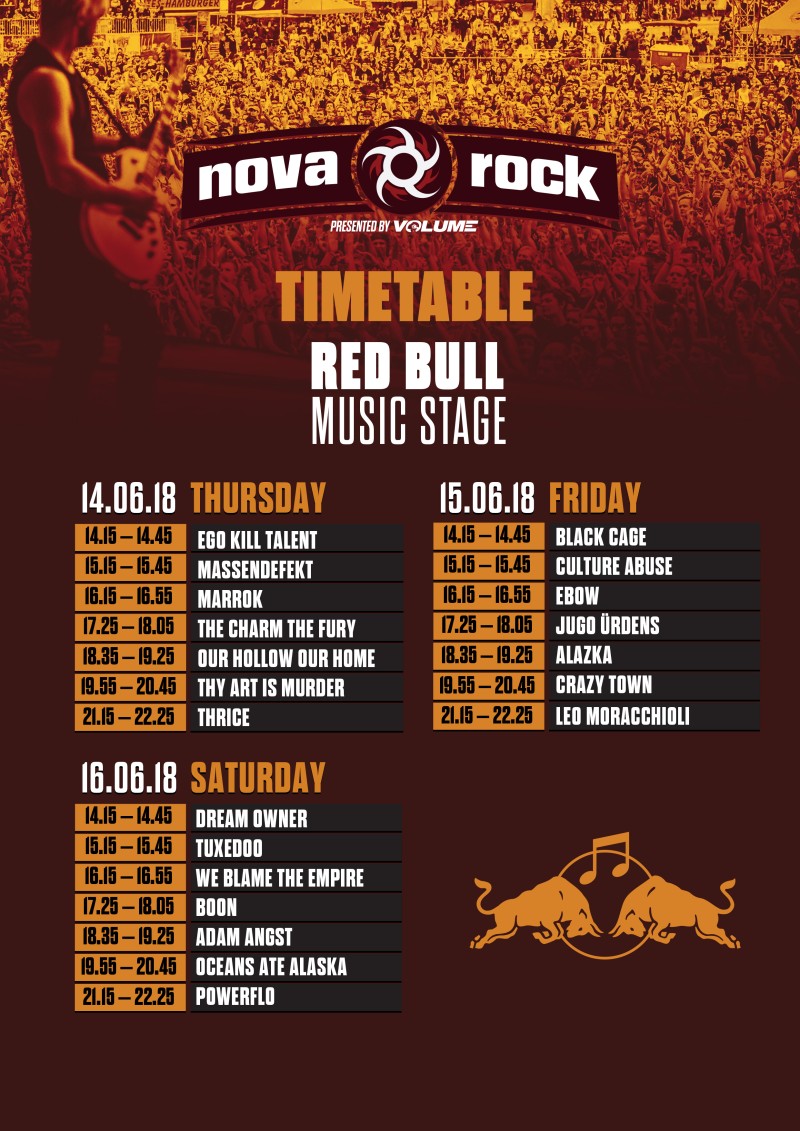 The festival will take place at Nickelsdorf Pannonia Fields from 14th to 17th July 2018.
You can buy tickets HERE.