Created in 2002, the Austin City Limits (ACL) Festival will return to Texas during Oct. 5-7 and 12-14, 2018. Presented by the Austin-based C3 Presents, the festival attracted an estimate of 75,000 people each weekend in 2016, making it the hottest festival in Texas.
With a lineup this big and diverse, fans of all different genres will, once again, come together to see their favorites. The headliners themselves give potential attendees a sneak preview of the festival's overall mixture of genres. With Paul McCartney, Metallica, Childish Gambino, Arctic Monkeys, Travis Scott, ODESZA, and The National as headliners, the festival is bound to attract men and women of all ages.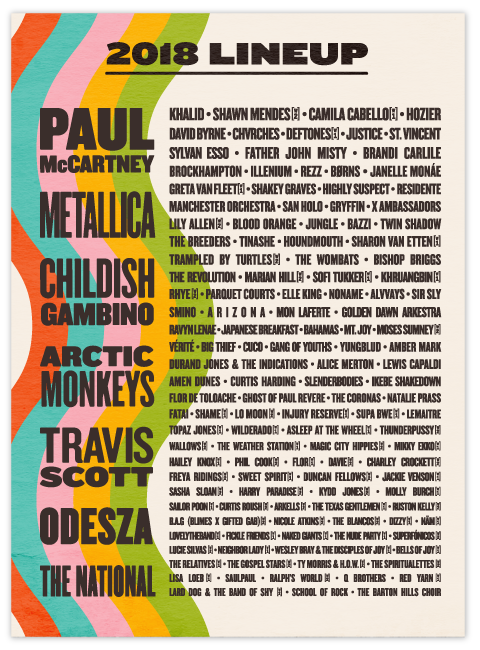 With Metallica bringing in over 90 million album sales worldwide, Paul McCartney with over 700 million, and the remaining headliners hitting the top of the charts, it isn't difficult to see the festival's success and abilities. As an attendee of the festival in 2014 and 2015, ACL is, by far, an experience you can't get anywhere else.
Austin is an amazing city and is home to people with the biggest hearts. You can get general tickets, VIP, Platinum packages and hotel packages here.
Keep up with ACL Music Fest:
Check out C3 Presents: