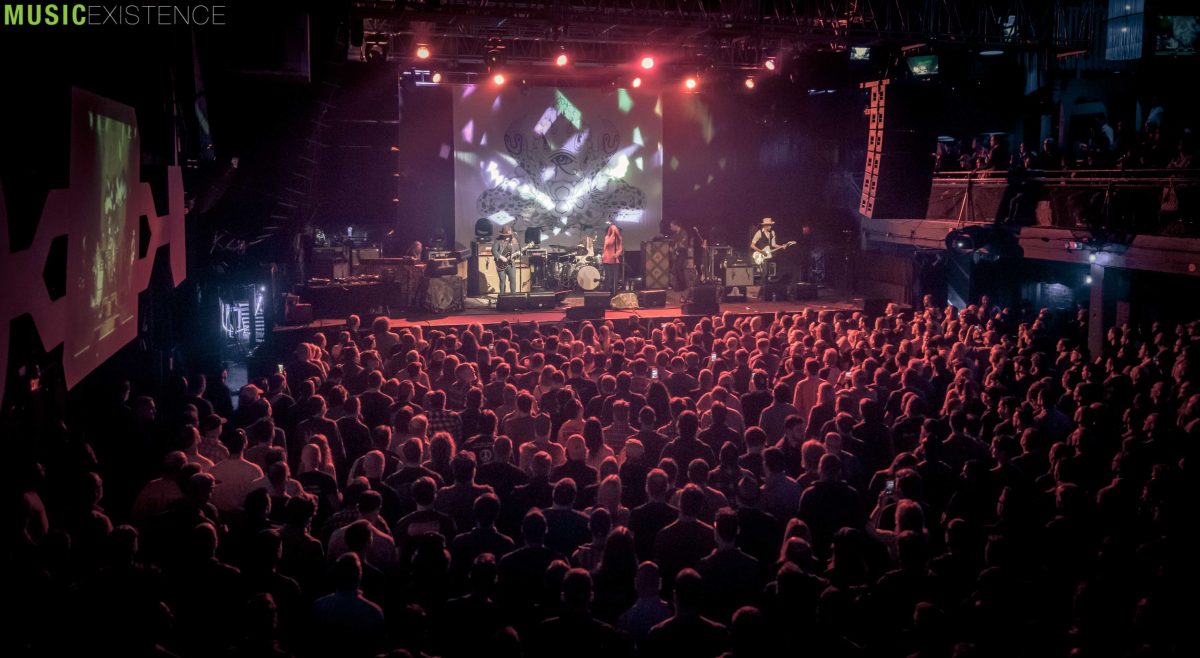 As The Crow Flies – Electric Factory – Philadelphia, PA – 4/18/18
As the Crow Flies debut performance this past Tuesday April 17th at the Capitol Theatre in Port Chester, New York if anything, provided the band with the opportunity to take their initial flight and work out some kinks.
However, it was the the following evening's rock and roll rumble at the Electric Factory in Philadelphia, Pennsylvania that saw the band truly spread their wings as they effortlessly soared to a live musical stratosphere that many rock bands simply will never possess the acumen to replicate.
Night one of the tour in Port Chester played out exactly how I'm guessing many long time Black Crowes thought it might.  The band at times was able to deliver some of the same type of fire and brimstone that served as the foundation of most every sublime Black Crowes live show from yesteryear.
It's also worth mentioning though that their initial foray saw the band clearly trying to find their live musical legs underneath them, while also making concerted efforts throughout the night to simply learn how to play with and off one another in a live fire setting.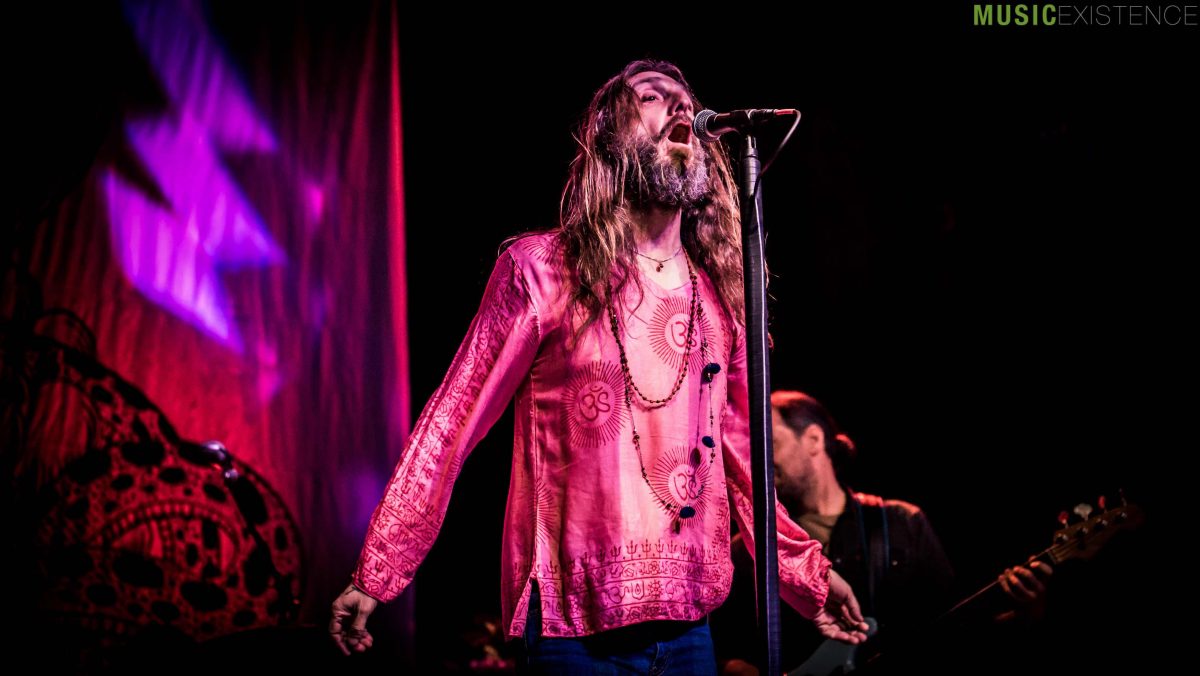 Chris Robinson – As the Crow Flies – Electric Factory – Philadelphia, PA – 4/18/18
The aforementioned condition's existence could have easily been attributed to the fact that prior to their debut, As The Crow Flies had only gathered together a few days ahead of the show in Brooklyn to run through a series of brief live rehearsals.
I don't know if every band member swallowed an entire a can of spinach or if it actually only took As the Crow Flies a singular show the previous evening to evolve themselves into a live rock and roll juggernaut.
Whatever the answer may be to that particular riddle, who cares?  It worked.  Damn it worked!
The Electric Factory houses close to 3,000 individuals, thus the larger crowd in Philadelphia may have been the driving force behind the tremendous wave of excitement that washed over the entirety of venue's inhabitants pre show.
This stood in stark contrast to the previous night as the Capitol Theatre audience in New York pre show seemed to be overcome more so with nervous energy than tempered excitement.
As for the band's performance, As the Crow Flies came out guns blazing.  The band primarily stuck to performing fan favorites from the Black Crowes first three records, Shake Your Money Maker, The Southern Harmony and Musical Companion and Amorica.
However, the take away from the night's frivolities shouldn't be tied to what the band played but more so how they played as well as the deep musical connections As The Crow Flies were able to make with what seemed to be each and every last member of the Electric Factory's audience.
"Remedy" on night one almost seemed to come off as a surprise as the set list opener to the vast most of the audience in New York .
That reaction is somewhat understandable considering the track is historically a song the Black Crowes have played towards the end of their live sets and long after they have put an entire room of their fans into a musically induced fever.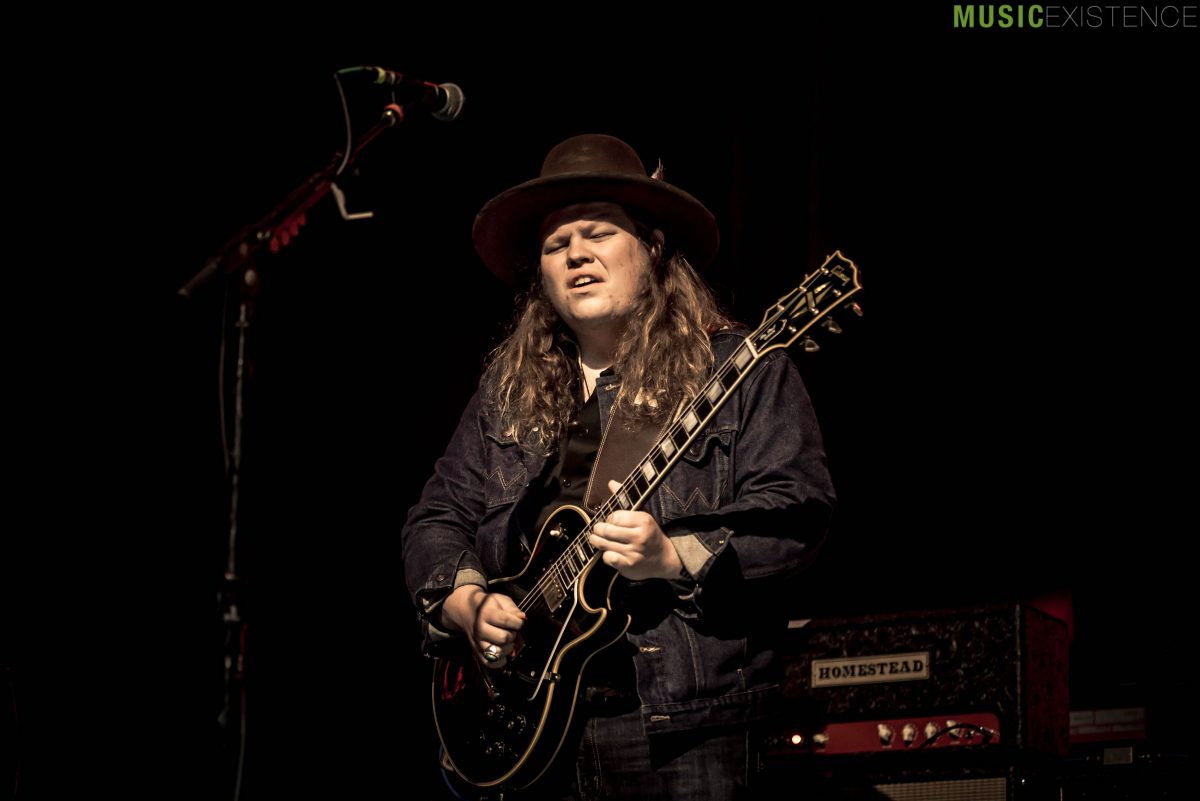 Marcus King – As the Crow Flies – Electric Factory – Philadelphia, PA – 4/18/18
The Capitol Theatre's reaction to "Remedy, still managed to carry a fair amount of excitement.
However, it also had embedded within it a sense of fans not knowing exactly quite how to react to this new incarnation of the Black Crowes that was suddenly playing right before their very eyes.
By the time As the Crow Flies were a mere halfway into "Remedy" on night two, they had already worked themselves, as well as the Electric Factory crowd, into a rock and roll induced state of euphoria.
Any fans not familiar with As the Crow Flies as a band should note that it consists primarily of members that had played with the Black Crowes at some point in their vaunted history.
Chris Robinson, keyboardist Adam MacDougall, guitarist Audley Freed and bass player Andy Hess are all back on board for another go around.
Chris Robison Brotherhood drummer Tony Leone, as well as rising southern guitar hero Marcus King, were brought into the As The Crow Flies flock by Robinson as well.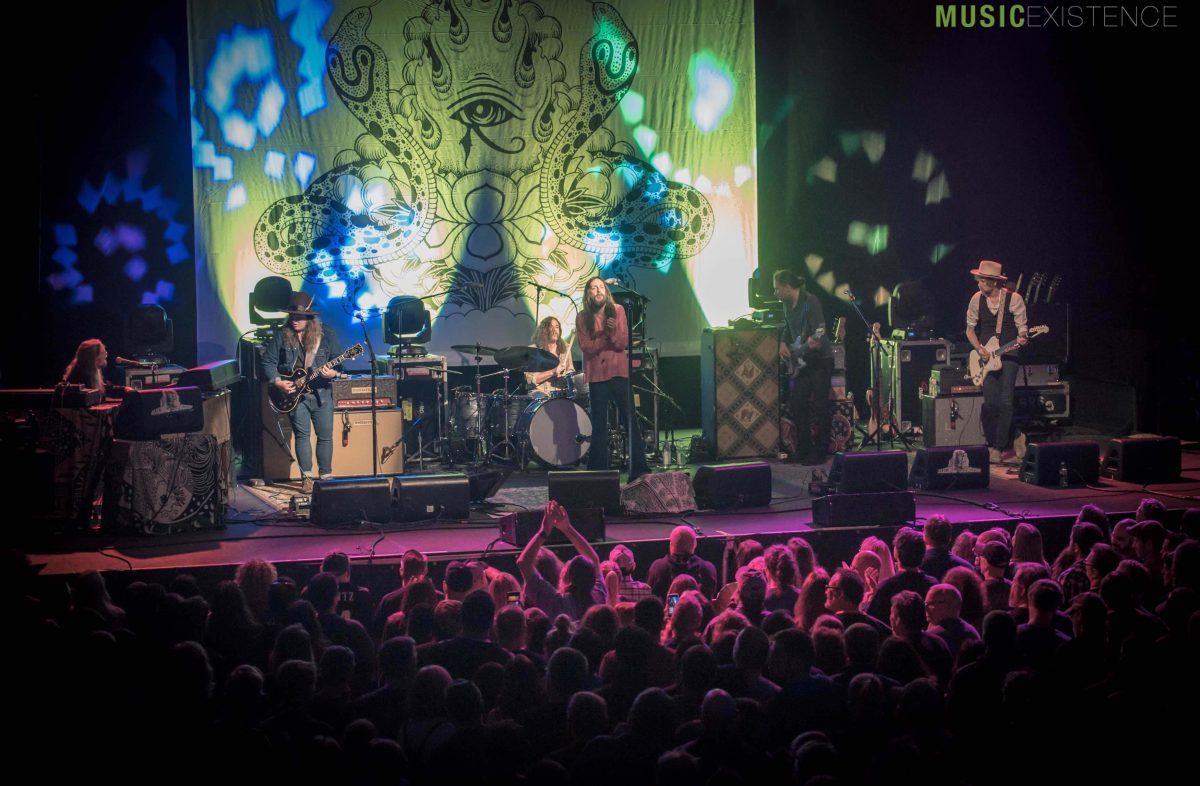 As the Crow Flies – Electric Factory – Philadelphia, PA – 4/18/18
For those not familiar with King, the young man serves as the front man for Greenville, South Carolina based up and comers, The Marcus King Band.
King's own outfit has made a name for themselves these past few years via their blistering live shows that are rooted in this sonically beautiful conglomeration of rock, blues, jazz and improvisation.
The fans in Philadelphia did not have to wait very long for King to prove exactly why Robinson was eager to recruit king into As The Crow Flies.
King immediately dropped jaws and had audience members shaking their heads in bewilderment, simply based on his first brief solo of the night, on the night's very first song!
Some other stand out moments from the evening included a long and winding take on "High Head Blues" that saw Freed take control of the As the Crow Flies guitar mother ship for the first time.
Freed unjustly gets lost in the wake at times of other sublime Black Crowes guitar players such as Marc Ford and Luther Dickinson.
His sonic contributions not only on "High Head Blues," but Freed's overall performance throughout the entire show in Philadelphia proved yet again what a truly gifted musician he really is.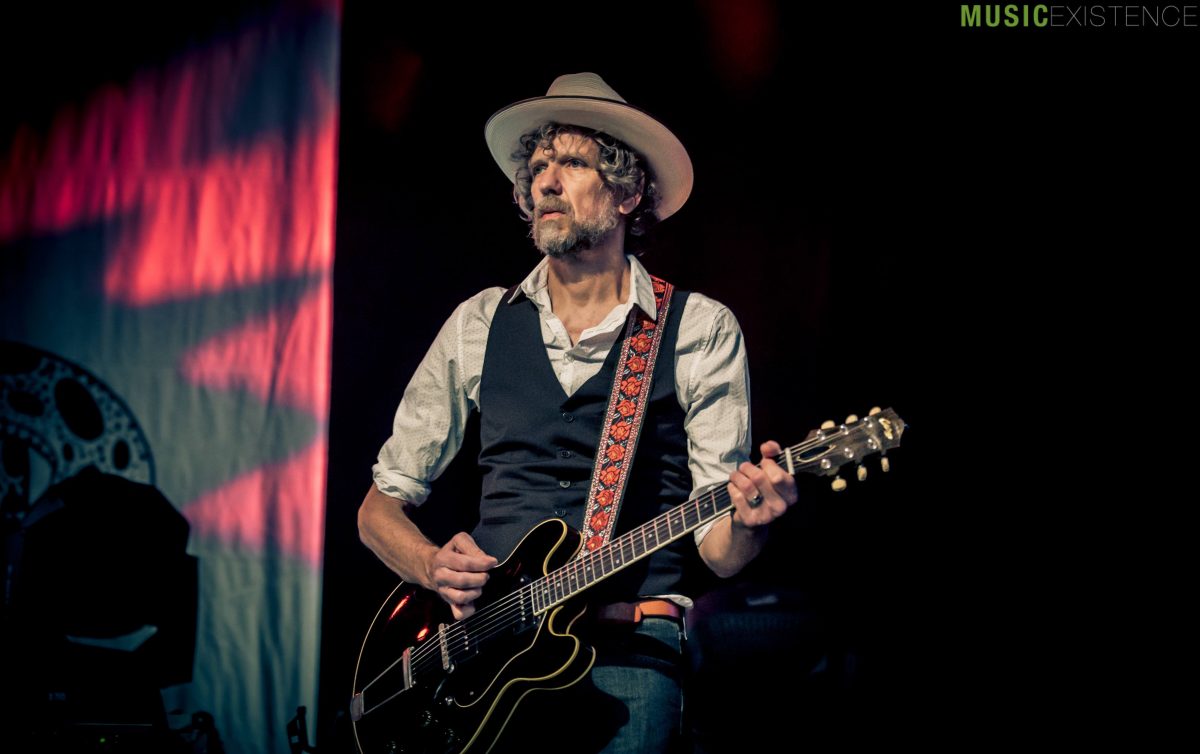 Audley Freed – As the Crow Flies – Electric Factory – Philadelphia, PA – 4/18/18
Robinson also must have wrapped many long time fans around his proverbial music finger with his bluesy harmonica opening of "Good Friday."
The song itself was performed flawlessly, however, its main affect was cosmically transporting any and all die-hard Black Crowes fans back somewhere in time.
"Good Friday" is captivating live when performed well because it's the exact type of slow burn that drips with the type of grace, soul and pain that has served to transfix thousands upon thousands of Black Crowes fans for decades over.
Most fans that attend Black Crowes live shows often arrive with the expectation a certain number of specific songs will be performed.  Amorica standout "Wiser Time" would most definitely fall into this aforementioned category.
Throughout the annals of Black Crowes live show history "Wiser Time" jams have taken countless fans on these funky rock and roll inspired, galactic roller coaster rides.
As the Crow Flies' take on them jam at the Electric Factory was initially ignited behind the rhythms of Leone's subtle drum beats, Hess's building and driving bass lines and MacDougall's funky keys.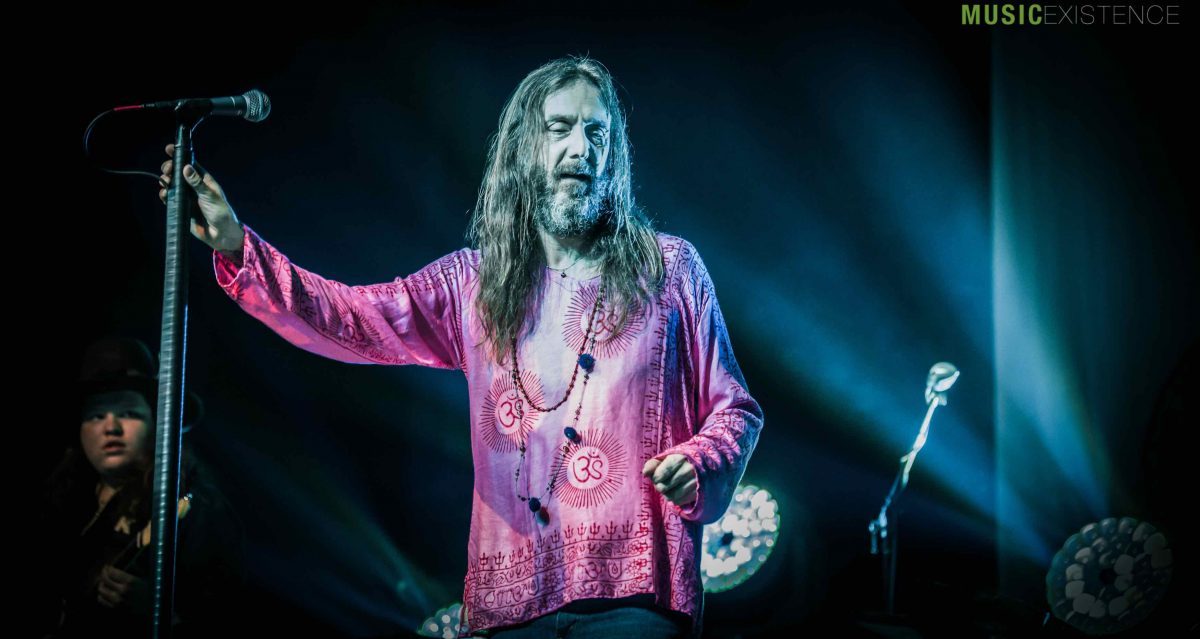 As the Crow Flies – Electric Factory – Philadelphia, PA – 4/18/18
The second of half of the jam saw King take the guitar reigns over once again.  The South Carolina ax-man initially took his part of "Wiser Time's" monster lead for a groove based walk before launching into a spell binding, torrid solo that surely dispelled any notions that King may have not be up to the challenge of tackling the Black Crowes catalogue.
Black Crowes fans have to be rejoicing the world over regarding this unexpected renaissance in all things Black Crowes.
Following the band's somewhat contentious disbandment in 2015, it seemed as though any hopes of seeing the Black Crowes perform live again was going to be a long shot at best.
Now seemingly out of nowhere, the rock and roll gods have blessed the faithful with not one, but two glorious Black Crowes based projects for their fervent fan base to revel in.
Rock and Roll should be all about the music, thus I'm not going to dive into any debate or comparisons regarding who the the ultimate winner may be in the Magpie Salute versus the As The Crow Flies showdown.
It's probably best to leave that pointless argument up to the bitter internet trolls running Black Crowes messages boards on the dark web to engage in.
As the Crow Flies – Electric Factory – Philadelphia, PA – 4/18/18
Back here in the real world the fact remains both bands have presented fans with something few, if any of them could have ever dreamed of, a live music universe where two Black Crowes projects capable of binding thousands of strangers together for the purpose of celebrating the band for and with one another now actually now exist.
However, if you still find yourself unable to sleep at night due to being unable to decide who the real victor is between the Magpie Salute and As The Crow Flies, I'll give you a hint, it's you, the fans.
Now that's the remedy, you see.
Keep up with all things As the Crow Flies by simply clicking on their social media links below.
Connect with As the Crow Flies (click icons):

All Writing & Photography: Robert Forte
Instagram: 40_photography – https://www.instagram.com/40_photography/
Facebook: @4zerophotography – https://www.facebook.com/4zerophotography/