Indiana metalcore band GLASS HANDS has released the Official Music Video for their single "Waiting Room." Filmed, directed, and edited by Brian "Bone" Thorburn at Threshold Studios in Indianapolis, based on concepts from Glass Hands and Brian "Bone" Thorburn, "Waiting Room" is the debut single off of Glass Hand's upcoming EP.
"Waiting Room is a song about watching yourself become a negative, apathetic person without the strength to do anything about it; feeling like you're just waiting around until the end. Like anyone, each of us in the band have had our own internal battles, and we think that the feeling of numbness in depression is something a lot of people can relate to, and that's what we wanted to do with this song. We wanted to relate." – Glass Hands
Click HERE to Download / Stream "Waiting Room"!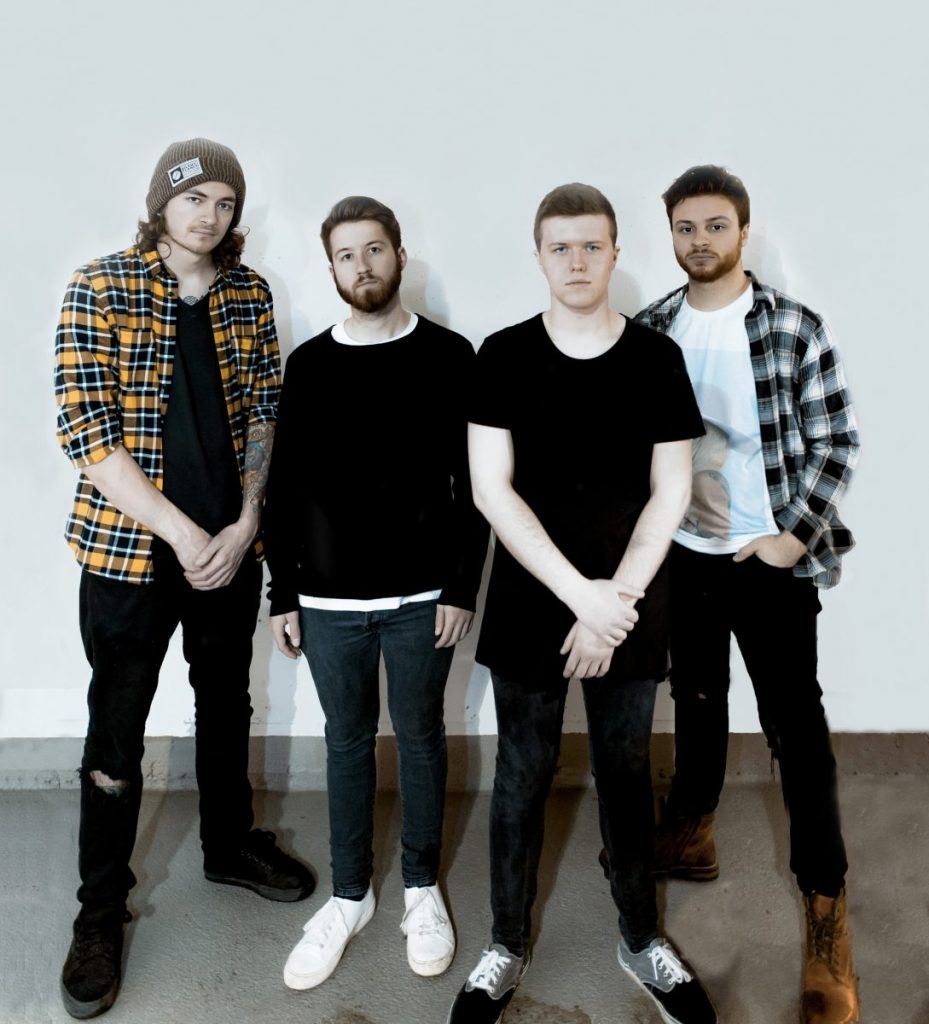 Glass Hands is more than a name change for the former Indianapolis based metal band Infamous. Glass Hands is the striking result of a 6 year evolutionary journey that scorched the definition of the genre. Glass Hands has already created a buzz with their technical guitar prowess infusing ambient and melodic harmonies topped with powerful lyrics. High energy live performances and undeniable chemistry is guaranteed with this five piece group.
Delivering one hard‐hitting anthem after another, and driven by powerful guitars, aggressive drum beats, and poignant lyrics, this Midwestern outfit gave a taste of what was to come with the music video release of "Alone". This visual introduction to Glass Hands unapologetically speeds ahead with a barreling riff and unshakable chant. Greeted by the tremendous response to the video, the band released their debut EP Exit Letters on August 13, 2016.
On social media giant, Facebook, the music video, "Alone", spread at a feverish pace and reached almost 275,000 people and currently has over 110,000 views, 3,000 shares, 300 comments in the first month. Fueled by this, the EP Exit Letters hit the iTunes Metal Charts at the #32 position and remained solidly in the Top 50 for the first week!
Only a year and a half after the release of Exit Letters, Glass Hands released the explosive single entitled "Waiting Room", acommpanied by a visually captivating music video.
The band plans to release a full‐length LP this summer, with a tour to follow.
Connect with Glass Hands:
Glass Hands Official Website
Facebook | Twitter | Instagram