Alternative rock/pop artist Alex Di Leo has released the official music video for his Brother Sundance produced single, "Brooklyn Bridge."
ALEX DI LEO will also be performing the MUSIC OPENING PARTY presented by Greater Fort Lauderdale's Underground at 9:00 pm followed by the Riptide Music Festival showcase, 9:00 pm – 2:00 am at The Main I at SXSW on March 13th.
Click HERE To Download / Stream "Brooklyn Bridge"!
Complementing the release of "Brooklyn Bridge", fans can also win airfare for two to New York City from Spirit Airlines on Friday, June 30 to Sunday, July 2, 2018, including hotel accommodations for two for all 3 days / 2 nights in Brooklyn, a $100 gift card, and Meet and Greet with Alex Di Leo on July 1, 2018 at the Brooklyn Bridge with an intimate acoustic performance from Alex and a special guest.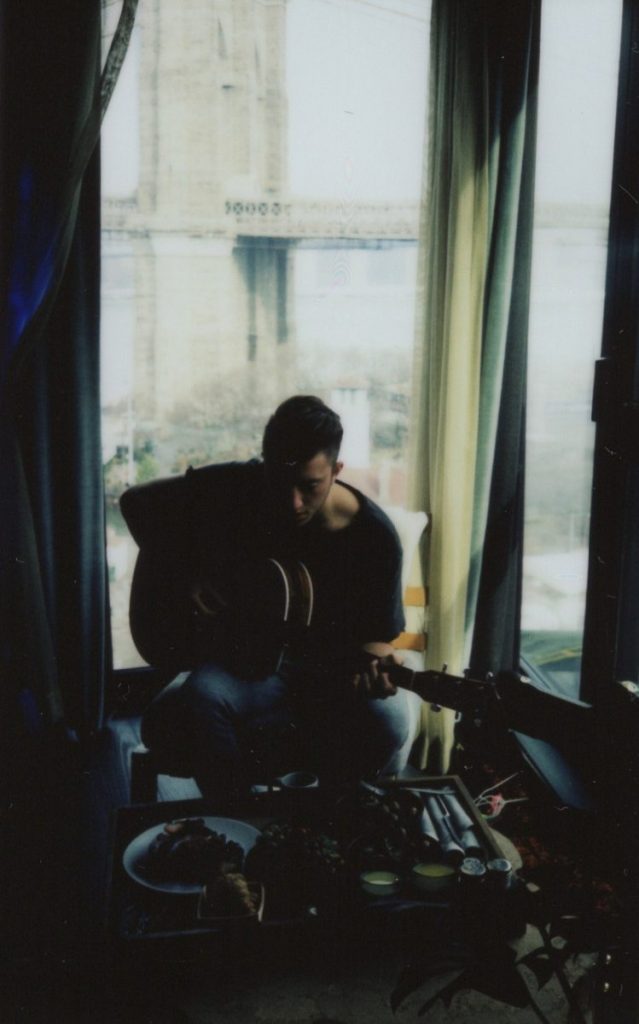 Alex Di Leo released his debut EP So We Go on November 4th, 2016 and since its release, the EP has been played in rotation on 110 college radio stations, charted on 9 radio stations' Top 20, taking the #1 spot on Ithaca, New York's WICO, and made the countdown for this past December. In addition to the airplay Di Leo's music has received, he has been interviewed and featured on outlets including Highlight Magazine, Earmilk, IndiMusic TV and Chicago's JBTV who featured the music video for Di Leo's single, "Waking Up." Additionally, his music has premiered exclusively with outlets such as AXS, Pancakes and Whiskey, Substream Magazine and MySpace.
In 2017, Alex played the Florida Music Festival in Orlando, Sunfest in WPB (direct support for Kaleo and X Ambassadors). He completed his first west coast tour in May. He supported the Plain White T's, on the High School Nation Spring Tour. The tour went to CA, WA and OR. He ended the tour with a showcase set at The Mint in Los Angeles. Upon returning to Florida, Alex supported Cowboy Mouth at the Culture Room in Fort Lauderdale. Alex played 104.3FM The Shark's Riptide Festival and signed to Silent Majority Group.
As we move into 2018, Alex's has had three songs featured in tow of MTV's Teen Mom episodes and two Go-Pro advertisements. Alex will be releasing his new singles "Brooklyn Bridge" and "Promise" in Feb. 2018 to be followed by an EP in the Spring.
"This is one of the best releases of the year and it deserves your attention." – Brian Leak, Substream Magazine

"With its dreamy quality and killer hooks, this is the perfect tune for anyone looking for some new and exciting pop-rock." – Pancakes and Whiskey
Connect with Alex Di Leo:
Official | Facebook | Twitter | Instagram