The third annual One Love Cali Reggae Fest will once again take place in Long Beach, California on February 10th and 11th. One Love 2018 will provide two days of non-stop reggae vibes along with pre AND post show events onboard The Queen Mary.
Saturday will see Rebelution, Atmosphere, Iration, J Boog, Pepper, Matisyahu and many more grace the LBC. Sunday will bring Nas, Ben Harper & The Innocent Criminals, Iration, Stick Figure, Common Kings, Tribal Seeds, Matisyahu and so many more!
Take special note,  Iration and Matisyahu will be performing both days. While Iration has hinted at playing a different setlist, Matisayhu will be performing his Live At Stubb's set on Sunday!
One Love Cali Reggae Fest is surely not to be missed this year, so head over to their site for the most up to date ticketing info.
While the main event takes place on Saturday and Sunday, a pre-party will take place on Friday and post-party on Saturday, both onboard The Queen Mary and requiring separate tickets from the main festival.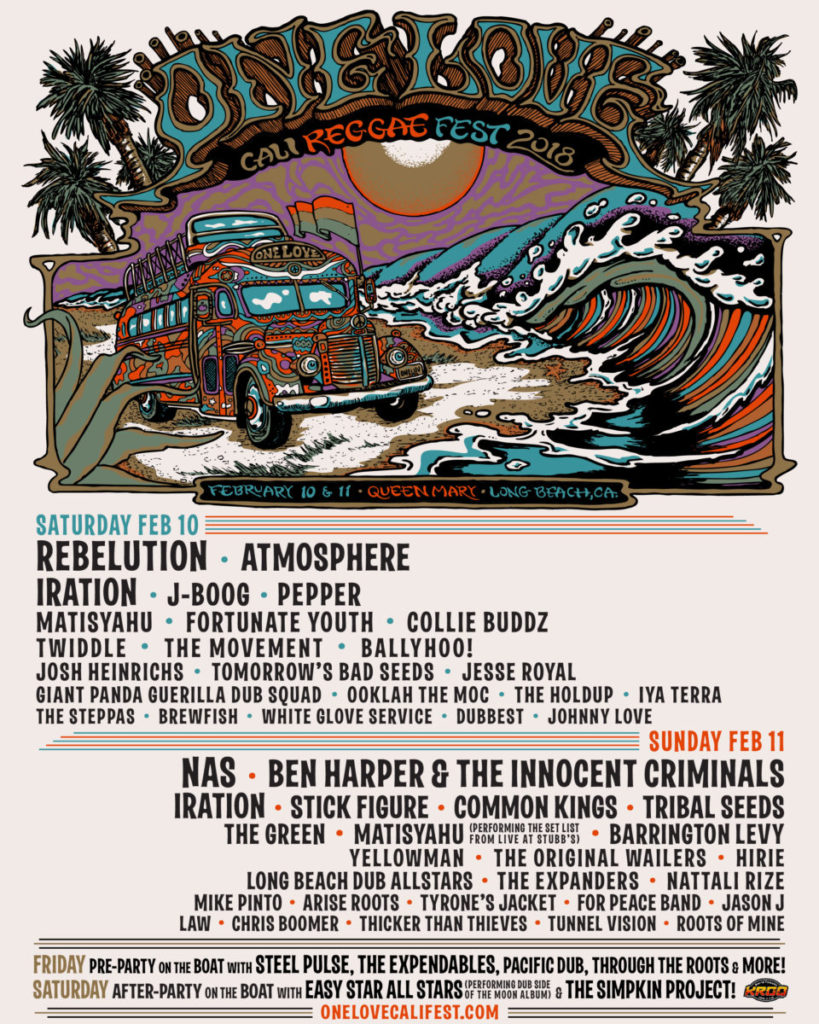 For more on the 2018 One Love Cali Reggae Fest:
https://www.onelovecalireggaefest.com
https://www.facebook.com/OneLoveCaliFest
https://www.instagram.com/onelovecalifest
https://www.instagram.com/onelovecalifest