The Prodigy and Billy Idol will join the festival! As well as Billy Talent, Megadeth, Jonathan Davis, Sunrise Avenue and many others!
Right before Christmas we are happy to announce new bands for NOVA ROCK Festival.
With wishes of Merry Christmas and a happy New Year from the festival team, here is the rest of new announcements:
Passenger, Brian Fallon & The Howling Weather, La Brassbanda, Black Stone Cherry, Dead Cross, Nothing But Thieves, Turbobier, Donots, All Them WItches, The Struts, Lionheart.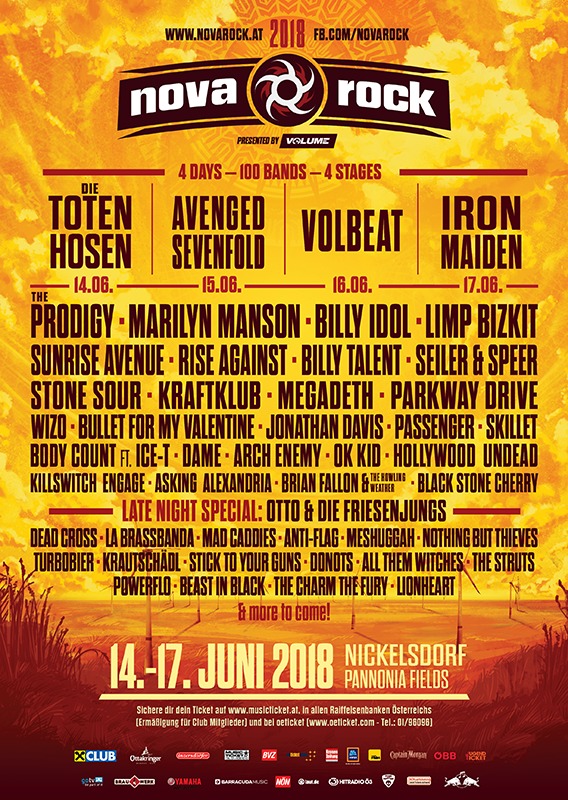 The festival will take place at Nickelsdorf Pannonia Fields from 14th to 17th July 2018.
You can buy tickets HERE.