Italian metalcore outfit Tonight We Stand has released a new single accompanied with a music video titled, "I Will Rise, You'll Fade Away". The single follows up on the band's debut EP, Redemption, which was released at the beginning of 2017.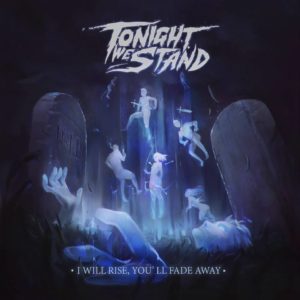 Our new single, "I Will Rise, You'll Fade Away", which talks about the abandon of the children by their parents from the view point of the children, is a major improvement from our debut EP 'Redemption',drummer Alex Murello commented. The song itself has a more defined and original sound, opening the gates for what to expect from our upcoming debut album. It perfectly blends and describes the style of Tonight We Stand.
Blending melody driven guitar attacks and sing-a-long epic melodies with old school metalcore power, Tonight We Stand looks to make a worldly impact in 2018.
Connect with Tonight We Stand: