The high-energy Boston pop punk band Bleacher Days will be setting out on tour this December with Riviera (who recently performed at the Warped Rewind at Sea event). The punk package will start in Stroudsburgh, PA and end in Attleboro, MA on 12/16 (full list of dates below).
Bleacher Days will playing songs off their upcoming EP I only Saw True Purpose, produced by Chris Piquette (Trophy Wives, Lions Lions). The angst-charged, introspective songs on the new EP are poppy, but still pack enough punch to keep the mosh pits moving. Vocalist Wren Mohammed says the new record "is the product of frustration resulting from our lives and our relationships. The songs are a blunt chronicle of the back end of a 7 year relationship I was in and start to finish, each song is just frustration."
In its first year of hard work, Bleacher Days has made an immediate impact on New England shows, rallying bands together and promoting in person on their way to selling out a 250 cap room with their most recent headliner. A feeling of camaraderie consumes the room when the band takes the stage and the relationships within the band run deeper than the band's one year age would suggest. Longtime friends, past musical projects, and once abandoned ideas is what brought Bleacher Days together.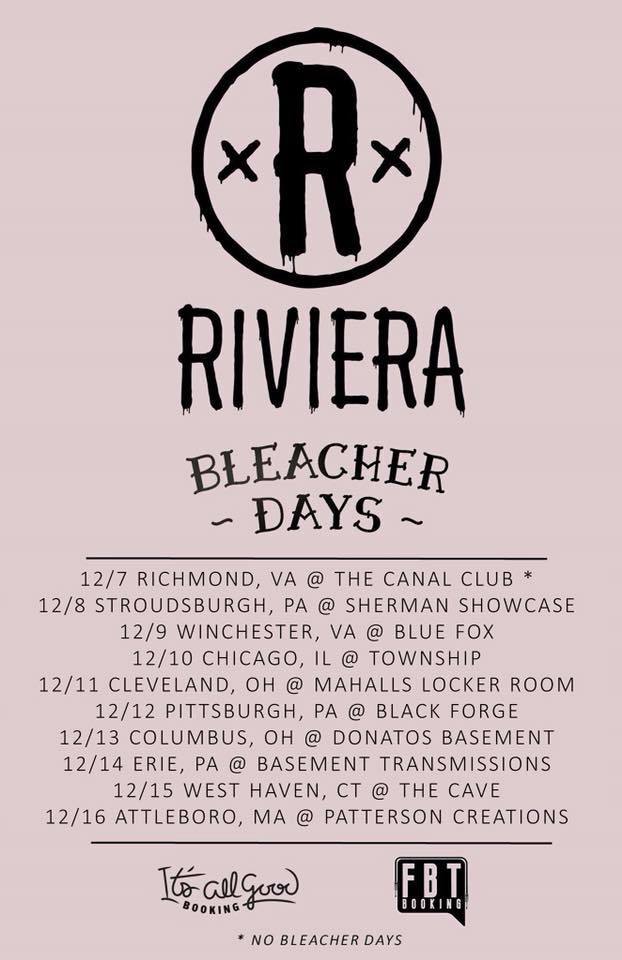 Connect with Bleacher Days:
Facebook // Twitter // Instagram