The NOVA ROCK 2018 will last 4 days once again! For a good reason, because Nova Rock is happy to welcome the great Die Toten Hosen again at Pannonia Fields. Headliners for the 2018 edition also include Avenged Sevenfold, Volbeat and Iron Maiden!
Beside headliners, more bands were announced today, including Marilyn Manson, Rise Against, Limp Bizkit, Stone Sour, Parkway Drive and many others. You can see the line-up so far on the poster below.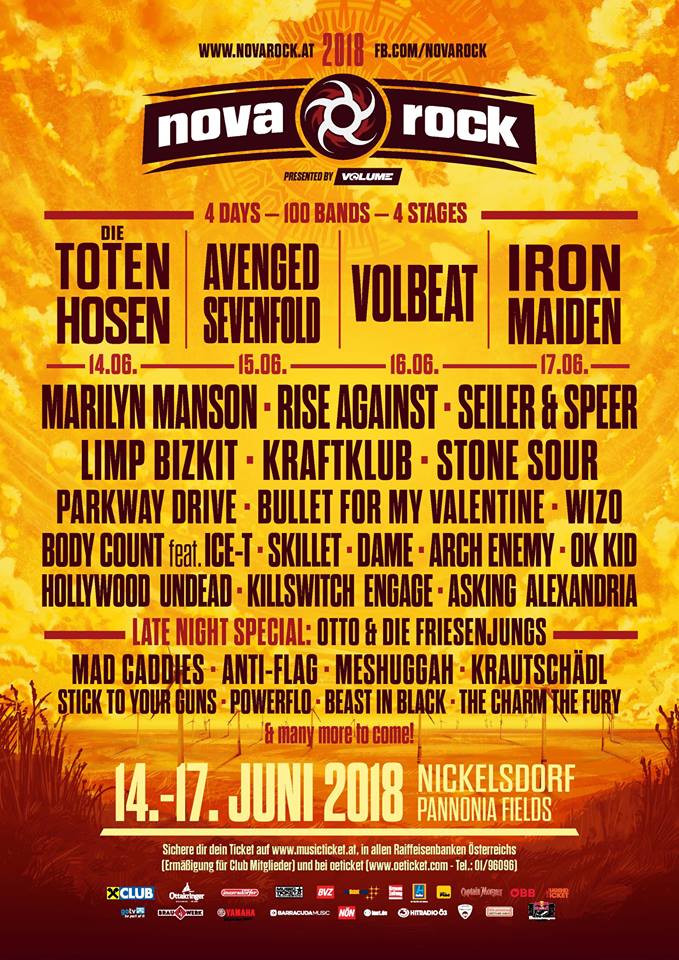 So, it's clear that the NOVA ROCK Festival presented by VOLUME will continue for 4 (in words FOUR) days in 2018 – from June 14th to 17th – of course, already purchased tickets will remain valid and no further upgrade is required.
With Wednesday 15.11. Starting at 6 pm, a new price level will come into force, so it's time to be quick if you want to buy EARLY BIRD tickets.