Where are you from?
I was born in Warsaw, Poland but grew up in Canada.
So you're Polish! That's great. Do you like pierogis?
Absolutely.
If you weren't DJing or making music, what would you be doing?
Probably a job working with animals. I love them. I have always thought it would be fascinating to work for National Geographic.
Mac or PC?
Mac all the way.
How do you get inspired to start a song?
No matter where I am or what I'm doing, if I'm feeling inspired I'll stop and write down an idea. It could be a vocal melody or as simple as one phrase that could be the starting point to a song.
Do you have a goal in mind when you make music?
Sometimes! But sometimes the song takes a different direction. I like things to happen organically instead of forcing them to be a certain way. Usually when I'm working on a record and something isn't sounding right, then I like to put it away for a bit and come back to it from a fresh perspective.
What are you currently working on?
At the moment I'm just playing a lot of DJ gigs. My goal for 2018 is to write a lot more.
Tell us about a recent favorite gig you played?
I just DJed the Journelle Grand Opening in Westfield which was a lot of fun. I love their stuff, so it was an absolute honor.
Could you tell us a little bit more about Journelle?
Journelle is a luxury designer lingerie store in New York. They also just launched their own line and were kind enough to gift me one of the pieces which I'm wearing in the photo.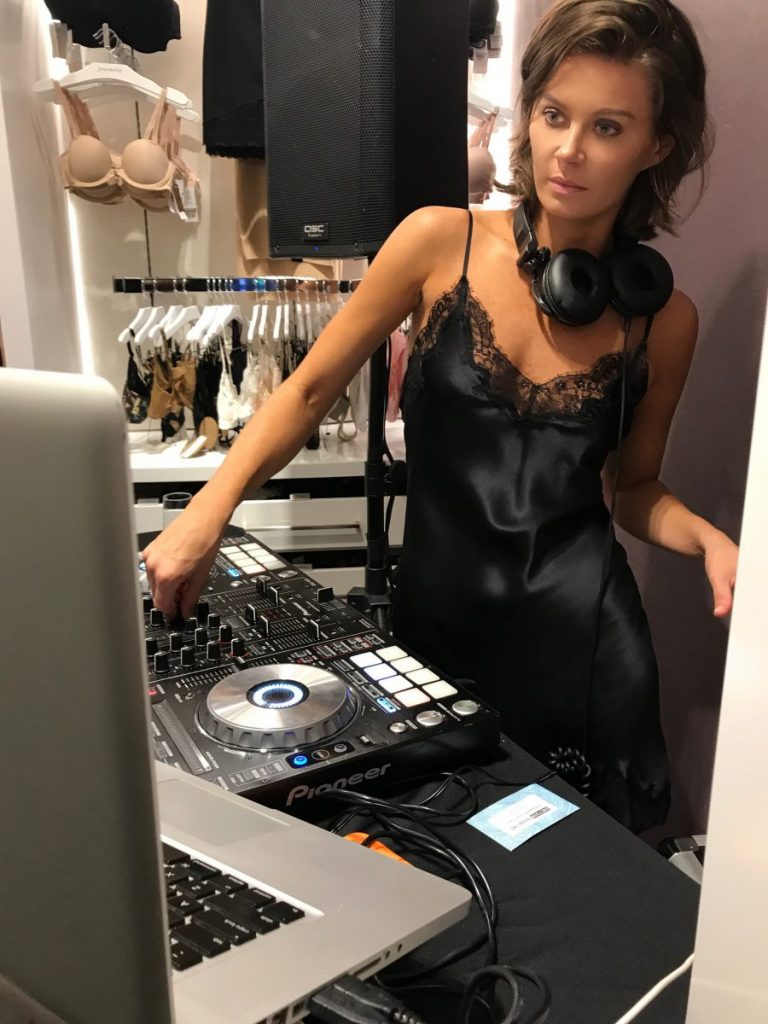 What are your goals for the rest of 2017?
To work hard and enjoy the holidays with my family.
LINK:
INSTAGRAM: https://www.instagram.com/grlskout
FACEBOOK: https://www.facebook.com/grlskout
TWITTER: https://twitter.com/grlskout
WEBSITE: www.grlskout.com