It took Papa Roach 15 years to come back to Lisbon but they made up for every single year with an amazing show that the fans will not soon forget.
From the moment the band took the stage, no one could stand still. The energy driven by the whole band was contagious. Between old fans and some very young faces attending the show, it started with "Crooked Teeth" that named the band's latest album and tour.
The setlist was pleasantly balanced with a mixture of fan-favorite hits, and a heavy showcasing of new material.
It wasn't long until a moshpit broke out; one that frontman Jacoby Shaddix initially demanded, but that held throughout the length of the show. The keyword that night was definitely 'nonstop.'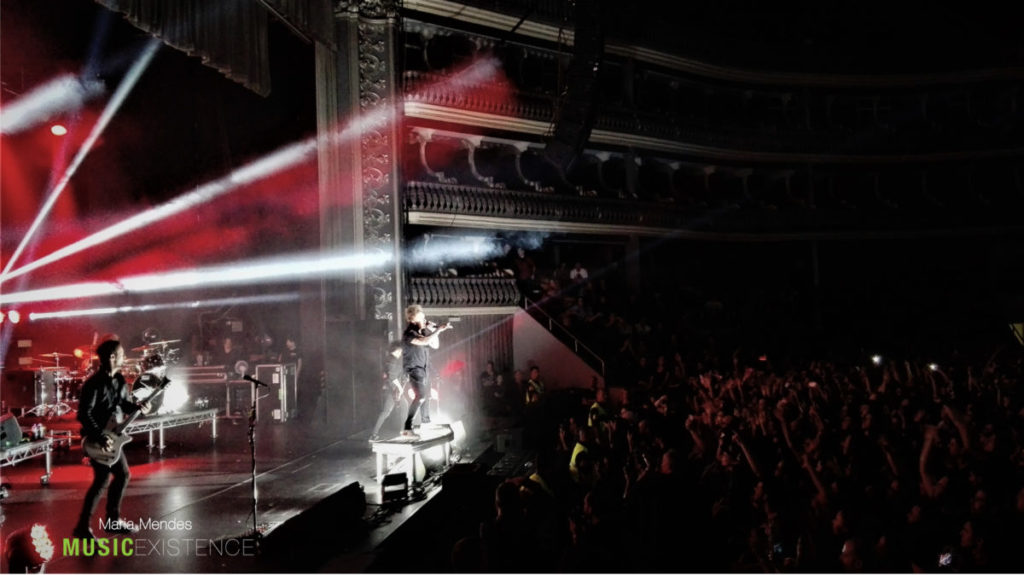 While "Forever" has been a Papa Roach concert staple for several years, the band inserted a snippet of Linkin Park's "In The End" as a heartfelt homage to the late Chester Bennington. To say that the emotion ran deep during this short cover is an understatement.
Shaddix's voice sounded incredible throughout the night, and it's was actually hard to tell that he recently underwent vocal chord surgery. Jerry Horton and Tobin Esperance offered great rhythmic support, with Horton constantly singing out to the fans on the barricade. Tony Palermo was a joy to watch, as always. Palermo's an incredibly badass drummer, and his passion is infectious.
Even after a 16-track, adrenaline driven set, Papa Roach returned to the stage for a 4-song encore, much to the thrill of the packed house. It's really no surprise that was Papa Roach's mainstay "Last Resort" that ignited the Coliseum, to be followed up with "…To Be Loved," which closed out the night.
It is always great to see a band that does not settle down, keeps evolving without completely reinventing itself, and that keeps bringing an insane of energy to their shows. It was one hour and half of fun, joy and many sweaty bodies, but we could have easily stayed for one more.
After a performance like that, I can only hope that it won't take another 15 years for Papa Roach to return to Lisbon.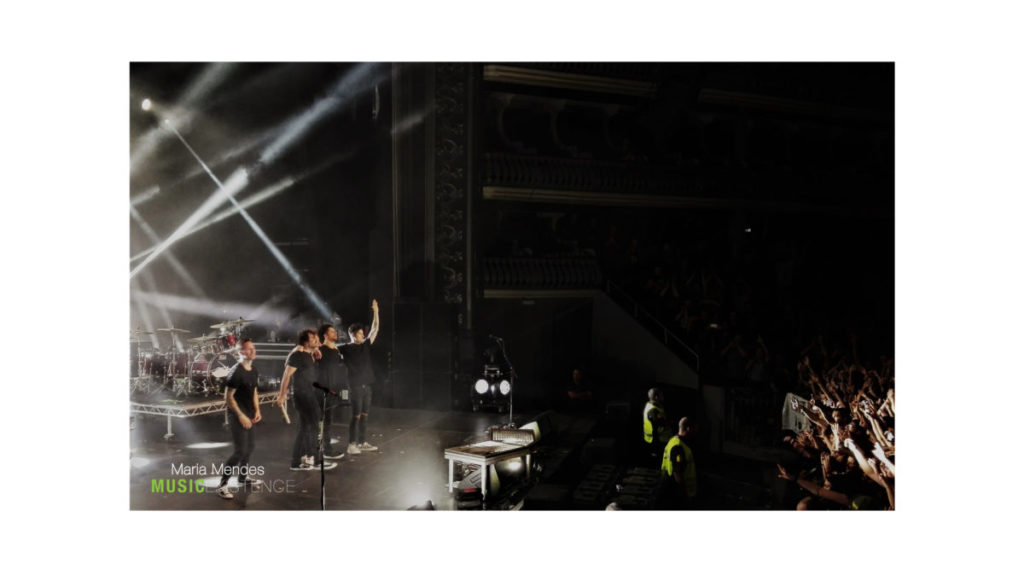 SET LIST
Crooked Teeth (Kabuki drop)
Getting Away With Murder
Between Angels and Insects
Face Everything and Rise
Born for Greatness
She Loves Me Not
Scars
Periscope
Gravity
Song 2 (Blur cover)
Traumatic (with a snippet of "Love Shack" )
Forever (with a snippet of "In the End" by Linkin Park)
Blood Brothers
American Dreams (w/"Another Brick in the wall" by Pink Floyd)
Lifeline (Slow version)
Help
Encore
None of the Above
Dead Cell (with a snippet of "Thrown Away" at the end )
Last Resort
…To Be Loved (w/"Blitzkrieg Bop" by The Ramones snippet)