With only two years as a band and three releases already under their belt, Harrogate three-piece Blood Youth set off in support of Blessthefall's headline tour in the UK. I sat down with Kaya Tarsus to discuss the release of debut album, Beyond Repair, and his personal favourite artists.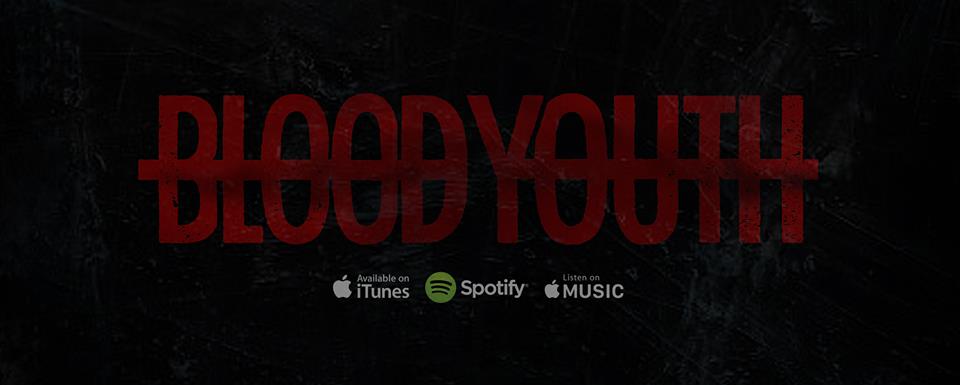 M.E: You are currently on your third date supporting Blessthefall in the UK – How does it feel?
Kaya: Yeah, it's been really good. Last night was absolutely insane, there was, like, backflips and everything in the crowd, which was mental, we've never seen that kind of thing before. The shows have been crazy, Blessthefall are really nice guys so we've been getting on well. It's really early yet, but so far, so good.
M.E: You released your debut album, "Beyond Repair" in April – How do you feel about the response that is has received so far?
Kaya: Yeah, it was really good. The reception completely blew us away, we knew that it was the album that our fans wanted to hear and it's what we wanted to hear, so we knew people would like it, but not as much as, y'know… The reception that it's had is really cool.
M.E: Are fan favourites sort of linking up with your favourites as a band?
Kaya: Yeah, absolutely, I think so. We're playing a couple of new ones from the album tonight, so. The past two nights have turned out really well, people are coming up to us, saying that they're really glad we played it.
M.E: You only released your EP, "Closure", last year! How are you putting a setlist together with all of these possibilities?
Kaya: Yeah, I mean, we've got, like, two EPs already, so it's been really tough. There's bands like Every Time I Die that have, like, 8 albums to choose from, but it's good. We keep the fan favourites in there, we still get messages every now and again saying 'Aw, I can't believe you didn't play this' and stuff, but. It's always awesome going to a show and hearing the band play your favourite song, so I get it.
M.E: Who were you listening to while writing the album, and who are you listening to now?
Kaya: I can't remember what I was listening to during the new album, but at the moment… Let me check in my Spotify what I've got going on; I've been listening to a lot of Defeater at the moment, really enjoying Defeater. Counterparts' new album, which is really, really good, and yeah, I'm just mixing it up. New Stray album, new Architects album, everything like that. I'm really influenced by Every Time I Die, I've always been a huge fan of them, so, you know. We played with them for a little bit as well, which was really cool. I think you can really hear that in our music and in our albums, so, I'm always listening to them as well.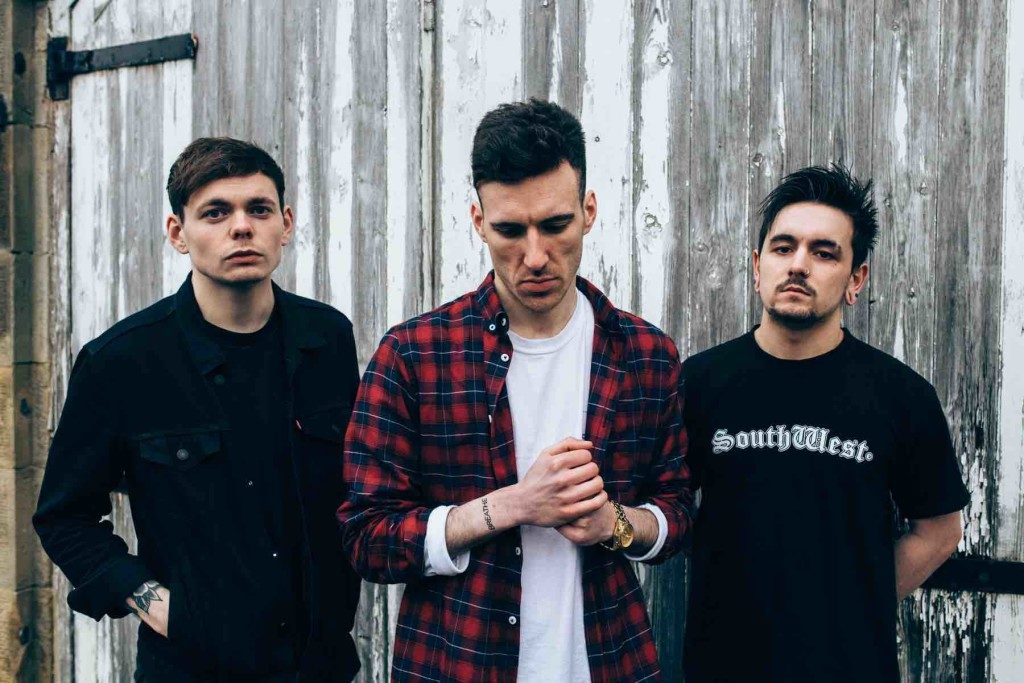 Blood Youth photographed by Adam Mane.
M.E: Let's start with a couple quickfire questions, just answer the first thing that pops into your head!
Kaya: Okay!

Favourite place in the UK/Europe to perform?
In the UK, it's either Leeds or London.
Favourite song to play live?
Failure.
Weirdest habit of another band member on tour? If you're the weird one, let us know!
I don't know if it's weird, but, uh… Chris, our guitarist is very careful with his things. So, everything has to be in a certain place, everything has to be here, and there, and there… I'm quite reckless and just throw my things everywhere, but he's very precise with where everything goes.
He'd probably say the opposite about you, then!
Yeah, exactly! He'd probably say "That guys really messy", so.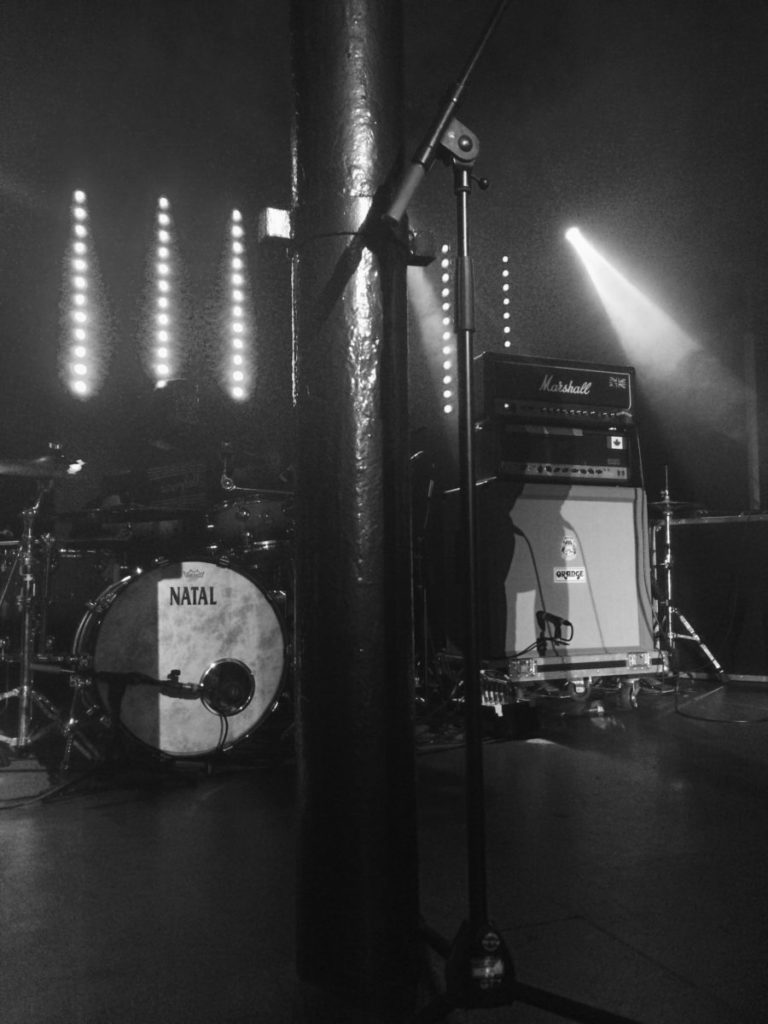 Strangest on-tour meal?
Nothing too strange is coming to mind, but a lot of us are vegan in the band, so we sort of have to be careful, like, especially when we're doing European shows, and stuff. I do have a funny story from when we were playing with Architects in Europe; We were in a room with them, we were playing in France, and all of Architects are vegan, most of us are as well, and we get there and the promotor is telling us "catering is in this room", we all sit down at the table and catering comes in and it's just… steak. There are just plates of steak, so, obviously, no-one could eat it!
Is it an ethical thing for you, or a health thing, both?
Both, yeah. We all do it for different reasons- Mine was a health thing, and an ethical thing as well. I think we've kind of progressed as human beings to where we don't need to do stuff like that anymore, eat animals… It just feels a bit archaic these days. I could go on forever about it.
What is your go-to Starbucks order?
Flat white- Soya flat white. Nothing like a "mocha, frochachino or anything like that"!
I was going to ask about your favourite band to tour with, but you've toured with your favourite band, so!
Yeah, we've done a couple shows with Every Time I Die, a few shows with them, but we'd love to do more stuff with that band, more stuff with Architects and stuff. We've actually been really lucky, we've only been a band for two years and we've played with nearly all of our favourite bands. We're very lucky, so hopefully, we can just continue to do that.
M.E: What can we expect from you guys in the next 6 months as a band?
Kaya: Just some more touring and more writing, em… Straight after this we go all over Europe with Neck Deep, so that's just our history as a band. Our touring is, we'll do really heavy tours, we'll do pop-punk tours, we've opened shows for PVRIS and stuff, but we've done shows with some really heavy bands as well, so it's cool, and we love having that thing about us, that we're accepted into different genres.