Drawing a great deal of attention to themselves in the touring circuit, sad boy alternative quartet Youth Killed It released their debut record, Modern Bollotics this May; a 12 track album that's pristine and perfect sound makes for their perfect break in their genre.
Modern Bollotic's grit alongside clear post-punk influences carry lyrics with the potential to resonate with us all.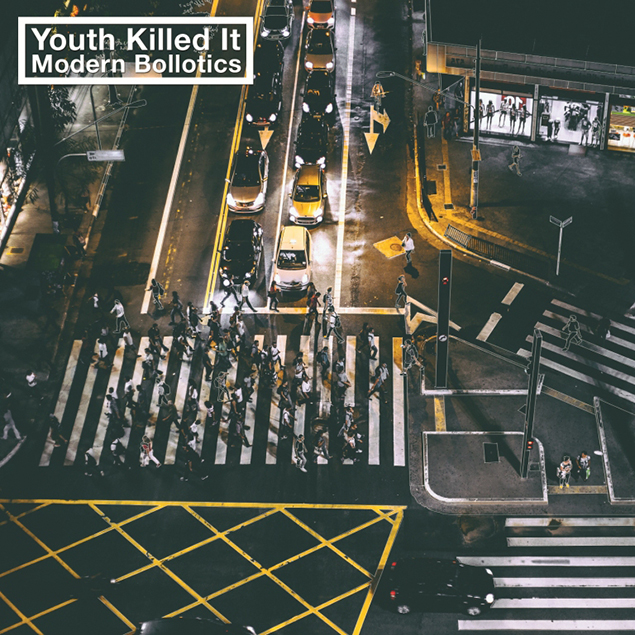 We checked in with Jack Murphy (lead vocals/guitar) of Youth Killed It before their final show supporting in-your-face alternative five piece from South East London, MassMatiks.
M.E: A lot of bands tell me that they were in different groups in their teens, eventually found each other and formed through that. Would you guys say you relate, or is there more to the story?
I would say we have come from that sort of setup. Some of us [met] from liking heavy music when we were younger, and others from liking sports. We all kind of met each other through mutual friends and the one thing we all had in common was music.
M.E: So, where did the name 'Youth Killed It" come from?
I was driving a band called Wonk Unit around on their UK tour when me and Alex (Daddy Wonk) were sitting in the front trying to come up with names for the band. He was comping up with some gold such as "Jack & The Gang" and "The Cheeky Chappies". I turned to him and said "Alex you're killing it!" He then turned to me and said "No Jack, Youth Killed It".
M.E: You guys are from Norfolk, right? Do you feel like where you're from influenced your sound at all?
None of us are originally from here, but we have all spent our teenage years growing up here. I would say, personally, it hasn't had much affect apart from a few experiences in the lyrics.
I would say, though, that it was living in an area [in the North] of Norfolk that had made music my main hobby as a kid. So in that respect, yes.
M.E: You released debut album Modern Bollotics in May- How do you feel about the response it has received so far?
Still ridiculous! Obviously we haven't charted or are riding around on horses to our 5th country get-away, but this band was started for fun. Never had the intention of doing this for anything more than that. But now seeing the response we have gotten I think I'll have to re-think that one!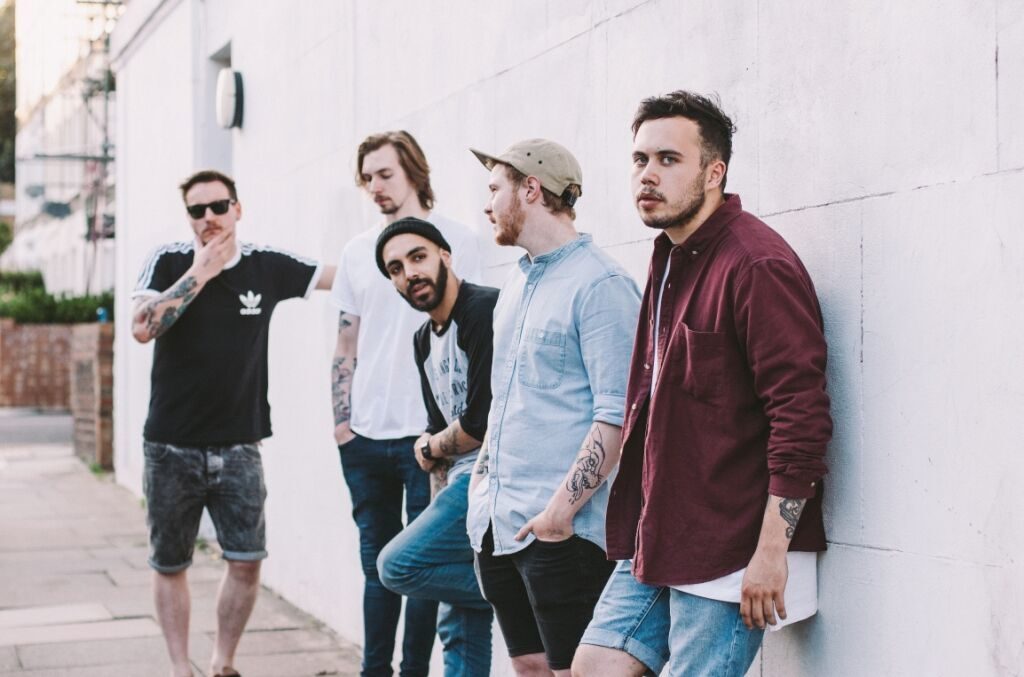 M.E: How does it feel to have your first album really out there?
I've had an album out before in an older band on a reputable UK label but this time it feels special. It feels like this one is the first and the other one never existed. Rude Records have been so good to us and the whole team we have here feels like family. It is special, when you think about it.
M.E: Who were you listening to while writing this album, and who are you listening to now?
Everything. As a writer I have to, even if I don't like what I'm listening to! You have to continue to evolve and keep an open mind.
My key influences would be The Streets, The Killers, Hard-Fi, The Smiths and The Red Hot Chilli Peppers. Now, I consistently listen to J Hus everyday. You should too.
M.E: How would you describe your sound for somebody that's never heard you before?
"Sloppy but not soppy, blended with a slice of top of the poppy"
M.E: You released a music video for your new single, "Islands" – I love the track, but what exactly made you take the approach you did for the video?
I wrote the song about living away from everyone, and one of my favourite films was Castaway. I also mention Mr Hanks in the lyrics so it felt like a homage to that was the only option.
M.E: Tell me about what inspired you to write "Molly"? I love how the track sounds so serious whilst being about a rather amusing topic.
I write about my life and the people who surround me. The Cat has been the focal point of my evenings and mornings for over a year, and despite her desperate attempts to make my life miserable, I still love her. That made me think "I have a song here somewhere".
M.E: Tonight is your last night on tour in London alongside MassMatiks – How were you feeling when the tour started compared to how you're feeling today?
Ill. So Ill. It feels like I've been hit by 3 trains, but it has been so worth it. Hands down best tour I've ever been on. We get on like a house on fire! That's super rare these days. We share a very similar outlook on music and that really shines through. At the beginning we were feeling fresh, rested and as about excited as kids on their Birthdays.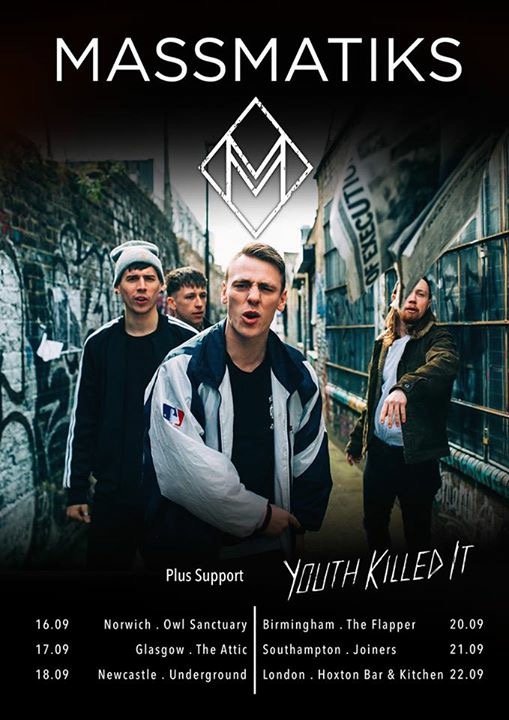 M.E: Favourite tour memory?
"ALEXEI SAYLE – ULLO JON GOT A NEW MOTOR" – If you know, you know.
M.E: What should fans expect from you in the next 6 months?
Two special final shows for this year!
The 28th October is a fancy dress Halloween Show at Norwith Owl Sanctuary, and we hit Hoxton Bar & Kitchens Headline Show in London on the 10th November. Those are our biggest headline shows to date!
Also, there maybe something going on regarding a new bit of music, I can't say too much, but it's looking like next year might be a bit more busy than we first thought!
Check out Modern Bollotics on Spotify below: