Today, Hoodie Allen announces his highly anticipated third studio album "The Hype," set for release on September 29, and shares first single "Sushi." A follow-up to his critically acclaimed 2016 Happy Camper LP which debuted at No. 1 on the Billboard Rap/Hip-Hop chart and No. 1 on the Independent Albums chart, Hoodie emerges with a modernized sound that is lush and intoxicating, fusing hip-hop rhythms and punchy electronics with his trademark feel-good sound.
Hoodie Allen – Sushi
In support of the new album, Hoodie Allen announces The Hype World Tour – a 48-date run that kicks off on October 10 and hits cities such as Los Angeles, Philadelphia, DC, Boston, and New York.
The Hype is a 12-track collection written and recorded in his hometown of New York City alongside producers Cook Classics, Cisco Adler, Andrew Goldstein, Louis Futon, and Tyler Nicolo. "This album tells a cohesive story without depending on one singular narrative," Hoodie comments. "The Hype starts somewhere after my first break-out album. The day my music was finally getting recognized by people outside of my immediate circle – the birth of the hype, in essence. Most stories start at the bottom and end at the top. This album gives life to what we all really feel, which is that sometimes we're just running in circles within our lives' pursuits."
Hoodie Allen's debut 2012 All American EP hit No. 1 on iTunes, No. 10 on the Billboard 200, and featured runaway hit single "No Interruption." His first full-length People Keep Talking released in 2014, featuring a collaboration with Ed Sheeran on "All About It." Later that year, Hoodie Allen made his late-night TV debut on Conan and toured with the likes of Wiz Khalifa and Fall Out Boy on The Boys of Zummer Tour. Hoodie has earned praise from the likes of Billboard, Rolling Stone, and MTV as he continues to amass a cult following across the globe.
The Hype LP is set for release on Friday, September 29.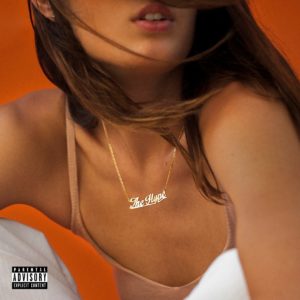 The Hype World Tour Dates
10/10: Columbus, OH @ Park Saloon
10/11: Indianapolis, IN @ Egyptian Room
10/12: Chicago, IL @ The Vic
10/14: Milwaukee, WI @ The Rave at Club Stage
10/15: Minneapolis, MN @ First Ave
10/16: Omaha, NE @ Slowdown
10/18: St. Louis, MO @ The Pageant
10/19: Kansas City, MO @ The Truman
10/20: Denver, CO @ Gothic
10/22: Salt Lake City, UT @ Complex
10/24: Portland, OR @ Roseland
10/25: Vancouver, BC @ Vogue Theater
10/26: Seattle, WA @ Showbox
10/28: San Francisco, CA @ The Fillmore
10/29: Anaheim, CA @ House of Blues
10/30: Los Angeles, CA @ The Fonda
11/1: Phoenix, AZ @ Marquee
11/3: Dallas, TX @ Granada
11/4: Houston, TX @ House of Blues
11/5: San Antonio, TX @ Aztec
11/8: Ft. Lauderdale, FL @ Revolution
11/9: Orlando, FL @ Plaza Live
11/10: Atlanta, GA @ Centerstage
11/12: Charlotte, NC @ Fillmore
11/13: Raleigh, NC @ Lincoln Theater
11/15: Nashville, TN @ Cannery Ballroom
11/17: Pittsburgh, PA @ Stage AE
11/18: Toronto, ON @ The Phoenix
11/19: Detroit, MI @ St. Andrews
11/21: Boston, MA @ House of Blues
11/22: Washington, DC @ The Fillmore Silver Spring
11/24: Philadelphia, PA @ Union Transfer
11/25: New York, NY @ Playstation
11/29: Dublin, Ireland @ Academy
11/30: Glasgow, UK @ Garage
12/1: London, UK @ Forum
12/3: Cardiff, UK @ Y Plas
12/5: Amsterdam, Netherlands @ Melkweg
12/6: Frankfurt, Germany @ Batschkapp
12/7: Hamburg, Germany @ Grosse Freiheit
12/8: Berlin, Germany @ Gretchen
12/10: Vienna, Austria @ Arena
12/11: Munich, Germany @ Muffathalle
12/12: Zurich, Switzerland @ Dynamo
12/13: Paris, France @ Trabendo
12/14: Cologne, Germany @ Kantine
12/16: Birmingham, UK @ Institute
12/17: Manchester, UK @ Ritz