After a six date headline tour in March and a slot supporting Scotland's own Prides, Edinburgh alt-pop outfit Rebel Westerns are back with their second single of the year, "Peaches". 
After a quiet few months in the studio, the indie five piece released their former single, "Envy", accompanied by a long-awaited music video introducing John Cargill on guitar to add a new layer to their already-established sound. "Peaches" goes back to the bands roots; whilst keeping listeners satisfied with their signature distorted synths and shimmering visuals, the new track has an undertone of grit to it, and comes off purposefully less polished than past releases.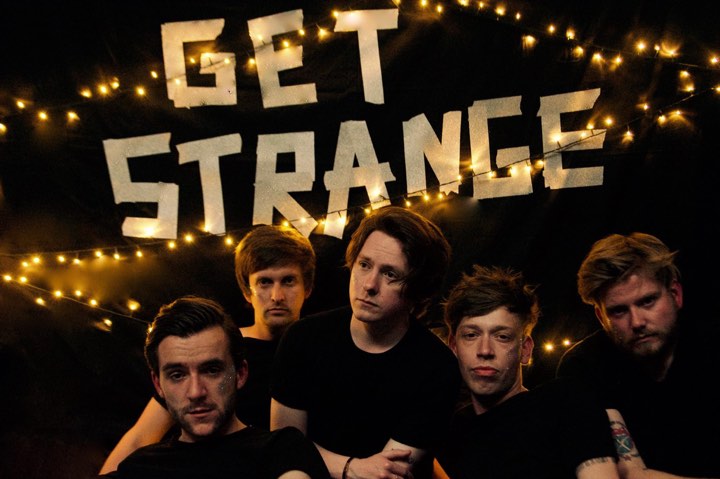 Photo credit: Rory Barnes.
With a vibrant energy alongside Dominic Thomson's show-off vocals and heavy underlying drums, Rebel Westerns are sure to be your next favourite band. Unfiltered lyrics contrast with the otherwise uplifting feel of the track, but electronic elements laced through their lyrics bring the composition together, and is sure to be what makes them so unique.
Released independently via Facebook, the music video for the song is reminiscent of "Envy", with a twist. Staying within their uniform aesthetic of neon lights, the group showcase dreamlike scenes of a couple with a vintage overlay that tells a story perfectly beside the song itself, and showcases keyboard-synth player Glen Gordon's dance moves like no other.
Stream "Peaches" here:
Described by Clash Music as "unshamedly melodic", Rebel Westerns 80s inspired charm bagged themselves a headline slot with BBC Introducing at King Tuts Wah Wah Hut (Glasgow) with support from The Yeah Mans and Dirty Hepburns this September, tickets can be found here.