With her sound being described as "mystical mermaid rock", NYC-based singer/songwriter El Mar has more of that on the way with the release her debut studio album out this fall. She has been releasing several singles off this album in the past months, while earning praise from big names such as Billboard, Paste Magazine, Ladygunn and more. El Mar and I recently chatted about her musical influences, her upcoming album, and future plans.
ME: How did you come up with the name El Mar?
El Mar means The Sea in Spanish. My mom is Colombian and my dad's family is from Cuba and Spain, and I was born in Miami. So I wanted to give a little nod to my Latin roots in my moniker.
ME: Was there a defining moment in your life in which you decided to pursue music as a career?
I loved singing and music from day one. My mom said I would weep at Disney whenever we'd go on "It's A Small World" because the song made me emotional. I was like…three years old. It's crazy how music can really hit you hard at any age.
Overall, I wouldn't say there was ONE specific moment that made me decide to pursue it, rather a collection of things. The first artist I studied intensely was Selena. I was completely obsessed. haha. My family even drove me to Texas when she passed away so I could go to the cemetery and pay my respects. That seems creepy now in retrospect. Then as a teen, I started writing and picked up the guitar and started listening to The Cure, Bowie, Rilo Kiley, etc. and that made me really think WOW I wanna write more and grow in that way. I decided I wanted to be more than a vocalist and focus on the writing even more.
ME: Being a NYC-based singer/songwriter, how has the city impacted your music style and songwriting?
The city has made me push myself. I have so many incredibly talented friends here. Listening to what they do, makes me want to experiment more. Also the collective of NYC-based musicians that play with me play a major role in helping the songs take shape and come to life. We all listen to different genres and go to different shows so there's a lot to pull from and learn.
ME: With only an EP and a few singles out, how does it feel to be getting such high praise from big names like Billboard and Paste?
It's actually incredible and I'm so thankful for the support. I was dog walking to help pay bills and maintain my life in the city and when I found out about Billboard, I was literally picking up dog poo in the Upper East Side. A very classy moment for me. lol. I was like, "okay…life evens out." I needed that pick me up. haha.
ME: What is the meaning behind your track "Just My Body"? What do you want listeners to take away from the song?
"Just My Body" is about women having the right to do whatever they want with their bodies. We don't tell men what to do, and it blows my mind that people still want to control the direction of other people's lives. "You say it's over, but it's not" is just me saying we STILL don't have equality and we still have to keep on fighting.
ME: Speaking of "Just My Body", you wrote that track on the ukulele in 15 minutes, wow! Is that a similar process you do to develop most of your songs? 
Haha. Yes it was pretty rad and I was so happy with it. It doesn't happen every single time, but I usually don't force songs. I just kinda wait for them to come and trust that they are coming through for a reason. Lately, I have been writing a lot while on the train. I'll do little voice memos and then get home and get the chords sorted out on the piano or guitar and go from there.
ME: Who are some of your biggest influences as a singer/songwriter, now and growing up?
I'd have to start by saying Stevie Nicks. She's my #1. Her songs have helped me so much. My love and respect for her is beyond. I saw her at MSG last year and I knew literally every single song and it was life changing. Going to be seeing Fleetwood Mac this month, too, and I simply cannot wait. But also Jenny Lewis (I adore all of her projects), Rainer Maria, and Robert Smith.
ME: If you could pick one artist or band to open for, who would be your dream pick be?
AHHH this is a tough one. I don't think I can pick one. Jason Isbell would be pretty amazing to open for. Or Ryan Adams!!!
ME: Your debut album comes out this fall, and I can't wait! What can people expect from the upcoming album?
Aw thank you! I can't wait to share it. It was written during a pretty heavy time in my life personally and professionally. I was carrying a lot of regrets. Writing it helped me work through a lot of pain and we tried to keep it real. Minimal vocal takes. Just down to the basics and raw and honest.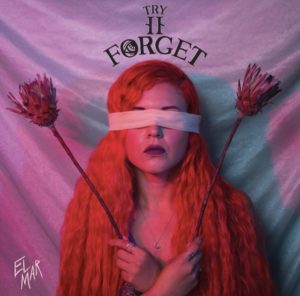 Photo: Alex Jensen
ME: Finally, where do you see yourself in the future? Any big dreams or plans you would like to accomplish?
I want to continue playing shows, recording, writing and just getting better and better at it all. I actually wanna get into the studio asap. Have some new material I'm so ready to start working on. So stay tuned!