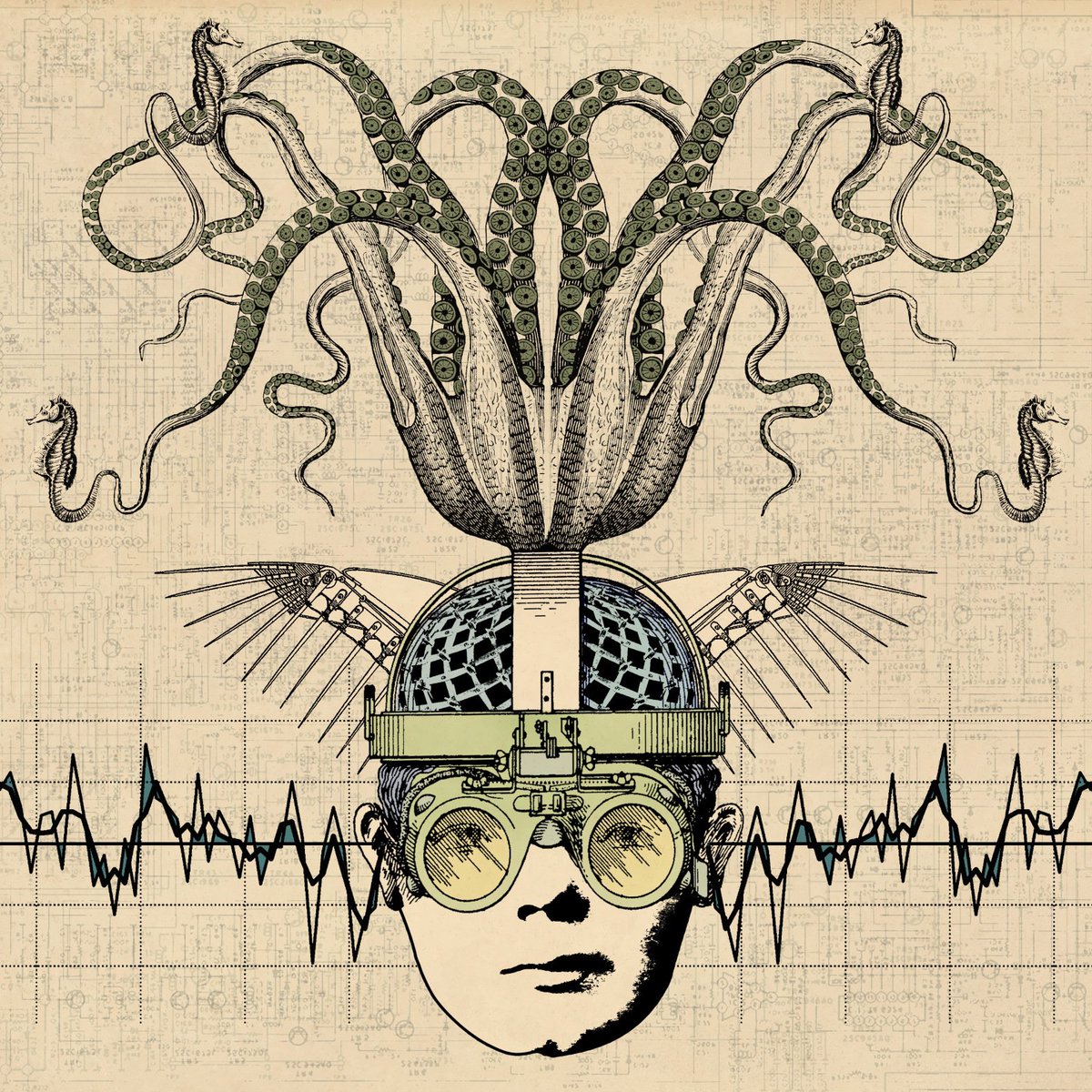 In the realm of progressive rock, "strange" is often synonymous with "great". In a genre defined by pushing boundaries, defying expectations, and mixing genres like liquors at a nightclub, it's true that stranger heads usually prevail. Obviously taking this mantra to heart, New Jersey's Thank You Scientist emerged onto the scene within the last few years and have since been recognized as some of prog rock's foremost mixologists. As a seven-piece outfit that adds saxophone, trumpet, and violin to the standard guitars and drums, Thank You Scientist's very existence challenges newcomers to make predictions regarding any gimmicks or tropes that the band might employ to garner easy views – then immediately blows any such expectations out of the water when the listener is instead treated to nothing but superb songwriting, outstanding musicianship, and an engaging and gimmick-free listening experience.
Stranger Heads Prevail is the follow-up to the group's outstanding full-length debut, Maps of Non-Existent Places. Those who treasured Maps need not worry, as the band's formula remains largely unaltered with Heads. The core sound is a post-hardcore / alt-rock one, somewhat reminiscent of a more complex Coheed and Cambria – a sonic comparison which reaches further than the immediate similarities in each band's vocal style. When not locked into a satisfying groove, guitarist Tom Monda, bassist Cody McCory, and drummer Odin Alvarez rip through twitchy, shifting riffs and patterns – always expertly walking the tightrope between melodic familiarity and proggy, schizophrenic riffage. Meanwhile, brass masters Ellis Jasenovic and Andrew Digrius, along with lone violinist Ben Karas, weave in and out of the mix with commendable taste – sometimes thickening the texture with held notes, other times mirroring frantic guitar lines, and truly shining on special occasions when one of the three take center stage for a main melody or solo.
It is primarily through the flawless implementation of these less-than-conventional instruments that Thank You Scientist derive their one-of-a-kind sound; though this is certainly not to say that the other band members do not contribute in equal measure. In fact, one could make the claim that not since Dream Theater has a band been so saturated in the "talent per musician" category. Monda's guitar work ranges from very enjoyable in verses, to absolutely astounding in songs like "Blue Automatic", which features one of the best guitar solos progheads will hear this year. Though naturally, as is expected of progressive rock, all other instrumentalists receive plenty of time to shine on their own as well. With song lengths varying from five minutes at the shortest to almost ten at the longest, ample time is available for each musician to have at least one standout moment per track – especially through songs like the nine-minute instrumental roller coaster "Rube Goldberg Variations". Fans of stellar musicianship will have more than enough to awe over on the wild ride that Heads provides.
An unfortunate drawback of the early level of excellence achieved in Thank You Scientist's career manifests itself on this album through a few moments where the band can't quite live up to such lofty expectations. "A Wolf in Cheap Clothing", while dotted with flashes of brilliance, generally ambles about and ultimately just leaves the listener itching to press the skip button in order to sooner reach the fantastic following track. The later track, "Need More Input", though carrying a lovely intro and verse, resolves to a relatively lackluster chorus. Such moments prevent the album from claiming the title of "masterpiece", but most certainly should not deter prospective listeners. Songs like the bombastic and hook-laden "The Amateur Arsonist's Handbook", and the wonderfully funky and heartwarming "Mr. Invisible" lead plenty of other intricate and engaging tunes in comprising one of the most enjoyable and worthwhile listens to be released this year. Unavoidably, those who are averse to music that is too "busy" may shy away from Stranger Heads Prevail, but for the countless progressive music fans out there who are a little strange in the head in the best way possible, Thank You Scientist's latest release is absolutely worth discovering.
Visit Thank You Scientist and order the new album at their website here.