Hailing from Fairmont, West Virginia, the members of the impressively talented, hard-hitting quintet – COGNITION are preparing for the release of their debut full-length.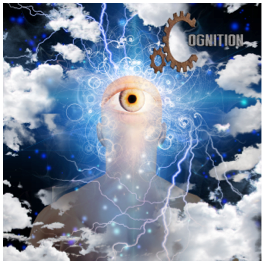 Scheduled for an independent release October 21, 2014, the nine-track opus, which was written and recorded over an extended period, represents COGNITION's current sound and where they plan to go. The album will be released digitally via iTunes, Amazon, and other reputable digital service providers.
Working with producer Jeff Westlake (Hydrogyn, Tracy G and Craig Goldy of Dio, The Godz) was an invaluable and unforgettable experience for COGNITION as a developing band. The members absorbed everything they could during the process and learned about what it is like to be in a studio and making an album.
"It wasn't like we sat down and said, 'We're going to write this album this month and record it,'" says drummer and founding member – Evan Michael. "Some songs were written three or four years ago and some were written just about a year ago." Because of that, the album is a broad representation of the band, as well as a hint of what's to come.
While all of the members of COGNITION are incredibly young –each player is under the age of 21, they are impressively talented and keenly aware of what they want to do and that's get their brutally focused music out to as many people as possible. It's almost unthinkable for players this good to be as young as they are.
The group's self-titled debut charts their sonic course and their progression, and it marks where they were, where they are and where they are going. It's almost like a sonic history in album form. It is also that which will put the band on the metal scene's radar as a band to watch.