Boston, MA based Ice Nine Kills have released the acoustic single and video for their powerful song "Jonathan" which appears in its original version on the band's latest album The Predator Becomes The Prey on Outerloop Records. Watch the touching video featuring Jonathan's story above.
Vocalist Spencer Charnas explains the significance of the song: "'Jonathan' is probably the most important song this band has ever created. It's written from the perspective of my good friend Jonathan, whose sight is being slowly stolen from him by a terrible disease called mitochondrial disorder. We hope his story of unrelenting strength in the face of progressive blindness becomes an inspiring anthem for him and everyone out there who faces life-altering challenges."
Ice Nine Kills will be donating a portion of the proceeds from the single to MitoAction, a non-profit organization that strives raise awareness and improve the quality of life for those affected by mitochondrial disease. Buy "Jonathan" acoustic version now on iTunes.
Mitochondrial disease is a genetic condition that affects an estimate 1 out of 2,000 people and each year 1,000 to 4,000 children in the United States are born with a type of the disease, which can be present at birth or develop later in life. Parkinson's, Alzheimer's, cancer, and many other diseases that affect adults are also linked to the failure of the cells' mitochondrial function, which is to create 90% of cellular energy needed to sustain life. Symptoms include but are not limited to visual and hearing loss, learning disabilities, muscle weakness and pain, seizures, heart/liver/kidney disease, etc. There is no cure for mitochondrial disease.
The Bull's-Eye challenge has been created to get fans, friends, and families involved in an effort to fundraise for MitoAction. Print the board, get a blindfold, throw a party and pay it forward. Where your pin lands on the bull's-eye is the suggested donation amount you can make to the fundraising page: www.justgive.org/jonathanIX
Click HERE to download the Ice Nine Kills Bull's-Eye board and start your challenge!
To learn more about mitochondrial disease and/or make a direct donation visit  www.MitoAction.org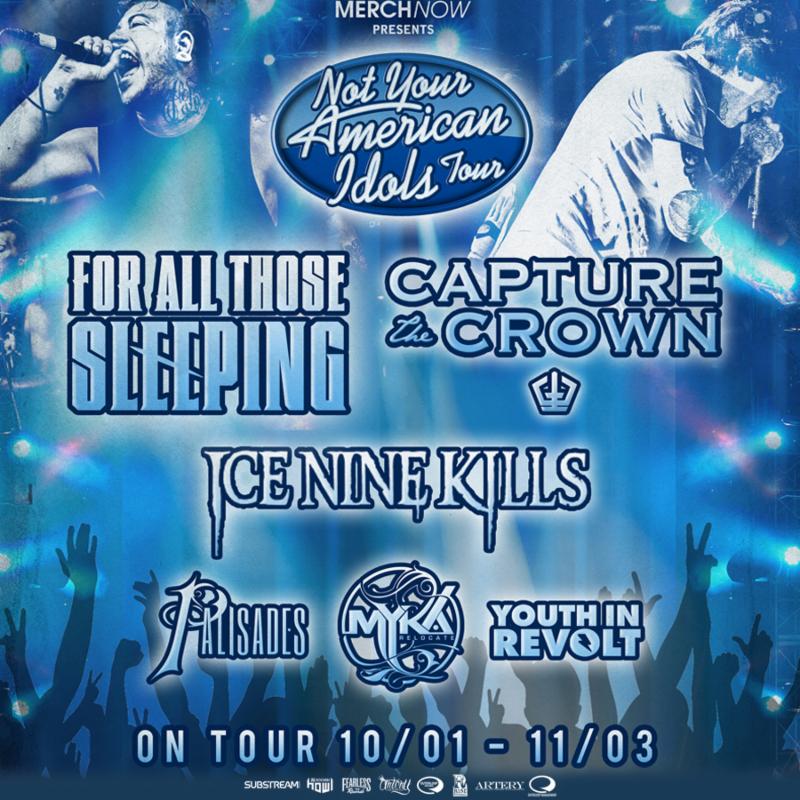 Ice Nine Kills Tour Dates