Bad Luck has announced a new tour with Old Again and InVogue Records band Let It Happen. The 14 date run starts on October 19th at Empire in Springfield, VA. Let It Happen will be on the tour until the 30th at which point Bad Luck and Old Again will finish the remaining dates on their own.
While on the tour, Bad Luck will be making a stop at Tobacco Road on October 23rd as part of the 2014 CMJ Music Marathon. The week-long music festival features over 1,400 live performances in more than 80 New York's greatest nightclubs and theaters.
The band's debut album Cold Bones is available via Tragic Hero Records.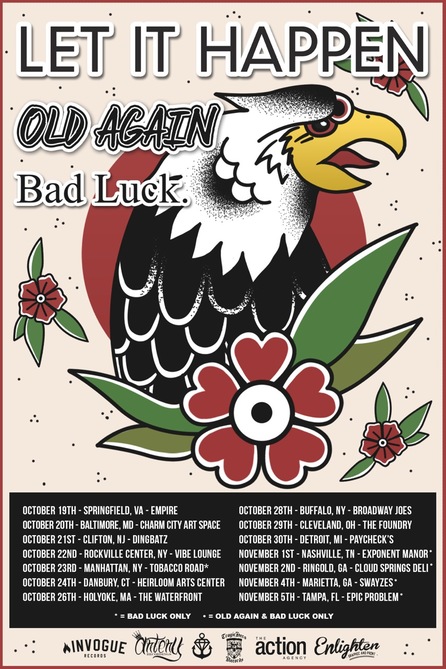 Let It Happen Dates: